Judith 'Judi' Turley Weadick, 83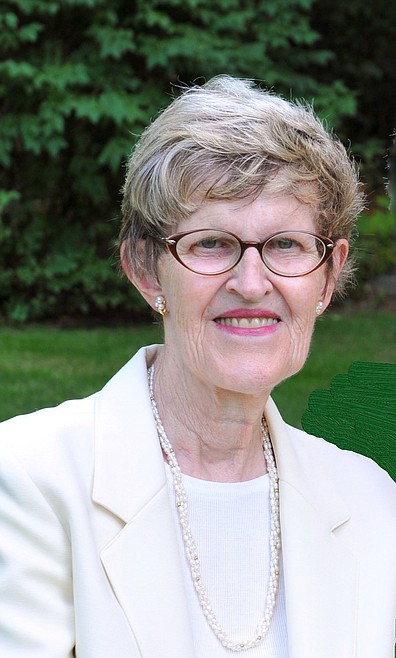 Judith "Judi" Turley Weadick, of Coeur d'Alene, passed away peacefully at home on May 24, 2020, with her husband and daughter at her side.
Judi was born on March 3, 1937; the eldest of five children born to Merrill and Margaret Turley. She grew up on White Eye Valley Farm, in Scott County, Ind., and graduated from Scottsburg High School in 1955. She earned a bachelor's degree in home economics at Purdue University in Indiana, and was a member of Alpha Xi Delta sorority.
In a period of two weeks in 1960, Judi and her college sweetheart, Mark Weadick, graduated from Purdue University, married and moved out west to Orofino, Idaho, where Mark began a career in forestry and Judi as a high school teacher, before becoming a full-time homemaker as her family grew to five children.
In 1963 they moved their growing family to Coeur d'Alene, where they have resided since. Mark and Judi would have celebrated 60 years of marriage on June 11 of this year (2020). Judi enjoyed being a homemaker and was famous for both her chocolate chip and M&M cookies. She was a faithful fan at all of her children's athletic and musical events. She made many trips back to Indiana over the years to spend time with family at the farm where she grew up.
With her love of books and reading, Judi was affectionately known as "Grandma Plenty Books" and we were always learning new words from her. She was a longtime member of St. Pius X Catholic Church and most recently, a member of St. Thomas Catholic Church.
Judi is survived by her husband, Mark; son, Tom, and his wife, Teresa; son, Joe, and his wife, Andrea; son, Chris, and his wife, Jill, and daughter, Anne; along with 14 beloved grandchildren. She is also survived by her siblings Theresa, Phil (and wife, Debbie) and Una Turley, and brother-in-law, Mike Weadick; along with nieces and nephews. Judi was preceded in death by her daughter, Katie; brother, Jim Turley (and wife, Mary Jo) and sister-in-law, Annalee Turley.
A funeral Mass will be held 11:30 a.m. Wednesday, Aug. 5, 2020, at St. Thomas Catholic Church, followed by a time of social distance visiting on the church lawn following the service. Please wear a mask for the service.
The family suggests donations in lieu of flowers be made to Hospice of North Idaho.
Yates Funeral Home has been entrusted with the care of final arrangements. Please visit Judi's online memorial at www.yatesfuneralhomes.com and sign her guest book.
---