Lois (Haack) Wenig, 86
Lois Wenig died on July 25, 2020, at the age of 86. She was born Jan. 3, 1934, on a farm near Williston, Ohio, and graduated as valedictorian from Genoa Ohio High School.
Lois moved with her family from Ohio to Sandpoint, Idaho, in 1972, and lived in Post Falls, Idaho, for 18 years; Bonners Ferry/Moyie Springs, Idaho, for 10 years; and in Hayden, Idaho, for the past 20 years.
She loved being a snowbird in Silver City, N.M., and developed many friendships in the community. She truly appreciated the culture, cuisine and artistic environment.
She was married to Henry "Hank" Wenig for 67 years. He died earlier this year on March 10. She is survived by her six children: Mark (Lisa) Wenig, Kaye (Bill) Boone, Lynn (Tom) Hauer, Paul, Cari, and Dana (Dave) Cordell; along with numerous grandchildren, great-grandchildren, cousins, nephews and nieces.
Lois was a homemaker and her family remembers her delicious recipes for soups, homemade salad dressing, rhubarb custard pie and her special rice pudding. Although she always provided nutritious meals for her family, she loved dining out in restaurants. She enjoyed reading, gardening and landscaping, designing floor plans for houses and painting with watercolors. While living in Ohio, she took a correspondence creative writing course. Lois also loved animals, especially dogs, and had numerous furry companions over the years.
Upon moving with her family to Sandpoint, Lois and Hank opened Hank's Drive-In, the first restaurant in town to serve homemade pizzas. She created the pizza sauce recipe as well as the shredded barbecue beef sandwiches that were served there.
As a lifelong member of the Lutheran Church, her faith was very important to her. In the past, Lois and Hank helped with various charitable outreach projects, including quilting and donations to World Hunger. She was a current member of the Lutheran Church of the Master in Coeur d'Alene. She also continued to support the Arenas Valley Community Church that she and Hank had attended in Silver City.
A graveside interment will take place at 1 p.m. on Aug. 7, 2020, at Evergreen Cemetery in Post Falls, Idaho, with Pastor Bob Albing officiating.
In lieu of flowers, memorial donations may be made to the Schneidmiller Hospice House, 2290 W. Prairie Ave., Coeur d'Alene, ID 83815, or at www.hospiceofnorthidaho.org.
Yates Funeral Home is entrusted with final arrangements. Please visit Lois's online memorial and sign her guest book at www.yatesfuneralhomes.com.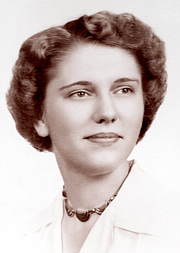 ---