NORTHWEST NOTES: July 16, 2020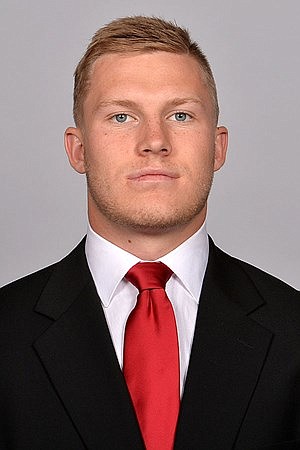 WSU junior Borghi named to
Walker Award watch list
Washington State junior running back Max Borghi was named the 2020 Doak Walker Award Watch List, The PwC SMU Forum announced Wednesday.
Borghi earned the same preseason recognition last season for the award given to the nation's top college running back.
Borghi earned All-Pac-12 Conference honorable mention last season after recording 1,435 all-purpose yards along with 16 total touchdowns, second-most in the league. The Arvada, Colo. native was the only player in a Power Five Conference with 800+ rushing yards, 550+ receiving yards and 16 total touchdowns after rushing for 817 yards and 11 touchdowns while also catching a team-high 86 passes for 597 yards and five scores. Borghi posted four 100-yard rushing games, eight games with 100+ all-purpose yards, led all Pac-12 running backs averaging 6.4 yards-per-carry and led all running backs nationally with 26 missed tackles forced after a catch.
Borghi, the first player in school history with 10+ touchdowns in each of his first two seasons, enters his junior season fourth in school history with 28 career total touchdowns, tied for fifth with 19 career rushing touchdowns and third in school history for catches by a running back with 139.
Hatley finishes tied for sixth at
Oregon Open
MOLALLA, Ore. — Amateur Reid Hatley of Hayden Lake, the defending champion, shot a 1-over 72 to finish tied for sixth at the Oregon Open Invitational, which concluded on Wednesday at Arrowhead Golf Club.
Brady Sharp won the tournament with a 3-under 68 in Wednesday's final round to finish with a 71-68—139. Hatley, who was in a seven-way tie for second after the first round, finished with a 70-72—142.
The tournament, shortened this year to 36 holes, is one of six major championships conducted by the Pacific Northwest Section PGA.
With new turf going down,
Eastern fans can buy old one
The red glow that has been missing in Cheney since May will return this month. And fans will get a chance to purchase some of the original red turf as well.
Workers are hopeful to begin as early as next Tuesday a three-week process of installing the second generation of red turf at Eastern Washington's Roos Field. The original red turf at "The Inferno" was installed in 2010, and taken out in May in preparation for its replacement.
Fans can now purchase chunks of the red turf through July 31 via the web at: http://ewu.edu/buyturf. Cost is $20 for a 2x3 doormat; $75 for a 5x5 square patio size; and $175 for a 7 1/2x7 1/2 tailgate section.
Custom sizes are available for $5 per square foot, but the turf is provided in 7 1/2-foot widths.
Proceeds from the sale of the old turf will go directly to the Eagle Athletic Fund, which provides scholarships for the school's student-athletes.
After the sale has concluded, the purchased chunks will be cut and then made available for pick-up sometime in August at Roos Field.
The basic design of the new turf will be the same with "Eastern" in one end zone, but "Eagles" will replace "Washington" in the other. Fans voted in May on the new design, and more than $9,000 was raised in support of student-athlete scholarships at EWU.
Barring any delays in delivery of the turf or its installation, the project is expected to be completed by Aug. 12, just as preseason practices move from the grass EWU practice fields to the stadium in preparation for the 2020 season.
Eastern is scheduled to open the season at Florida on Sept. 5, followed by back-to-back home non-conference games against Western Illinois (Sept. 12) and Northern Arizona (Sept. 19).
AstroTurf received the bid to replace the iconic red field. The nearly $1 million project is part of a $5 million pledge provided by local businessman Jack Gillingham toward the Roos Field Renovation Project. Gillingham's gift was announced on Sept. 19, 2019.
---