Interim executive director to join KEA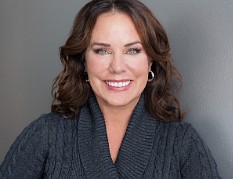 Kari Anderson to lead reorganization
The Kootenai Environmental Alliance has appointed Kari Anderson as interim executive director.
"I am honored to join the dedicated, passionate staff and board of the Kootenai Environmental Alliance," Anderson said. "I am very proud to have been selected to lead the organization in this interim appointment. It is an honor to build upon the incredible history of Kootenai Environmental Alliance and the passionate leaders who have already done remarkable work."
Anderson will begin assessing infrastructure, budget and fundraising goals, staffing needs and program initiatives as KEA prepares for its golden anniversary in 2022.
Anderson brings a background of leading diverse teams, building organizational capacity, significant fundraising acumen and supporting nonprofit boards.
Over her 22-plus years in the nonprofit field, she has raised over $160 million through individual and team collaborations for seven nonprofit organizations.
As the principal with Incite! Consulting, Anderson supports small-to-medium-sized organizations throughout the West. At the request of the KEA Board of Directors, Incite! Consulting recently completed a strategic plan that will guide the organization through 2021.
Based on this work, the KEA board invited Anderson to become interim executive director on a contract basis through Dec. 31. Her contract includes implementing key components of the strategic plan, including hiring a permanent executive director.
"Kari brings a professionalism and a new perspective to KEA that will propel the organization to a new place, ensuring that environmental concern is a top priority for citizens in Kootenai County and North Idaho," said Erin McClatchey, KEA board president. "The board is excited to begin working with Kari on the next chapter for this storied organization."
---