Wildlife lovers enjoy osprey cruise on Lake Coeur d'Alene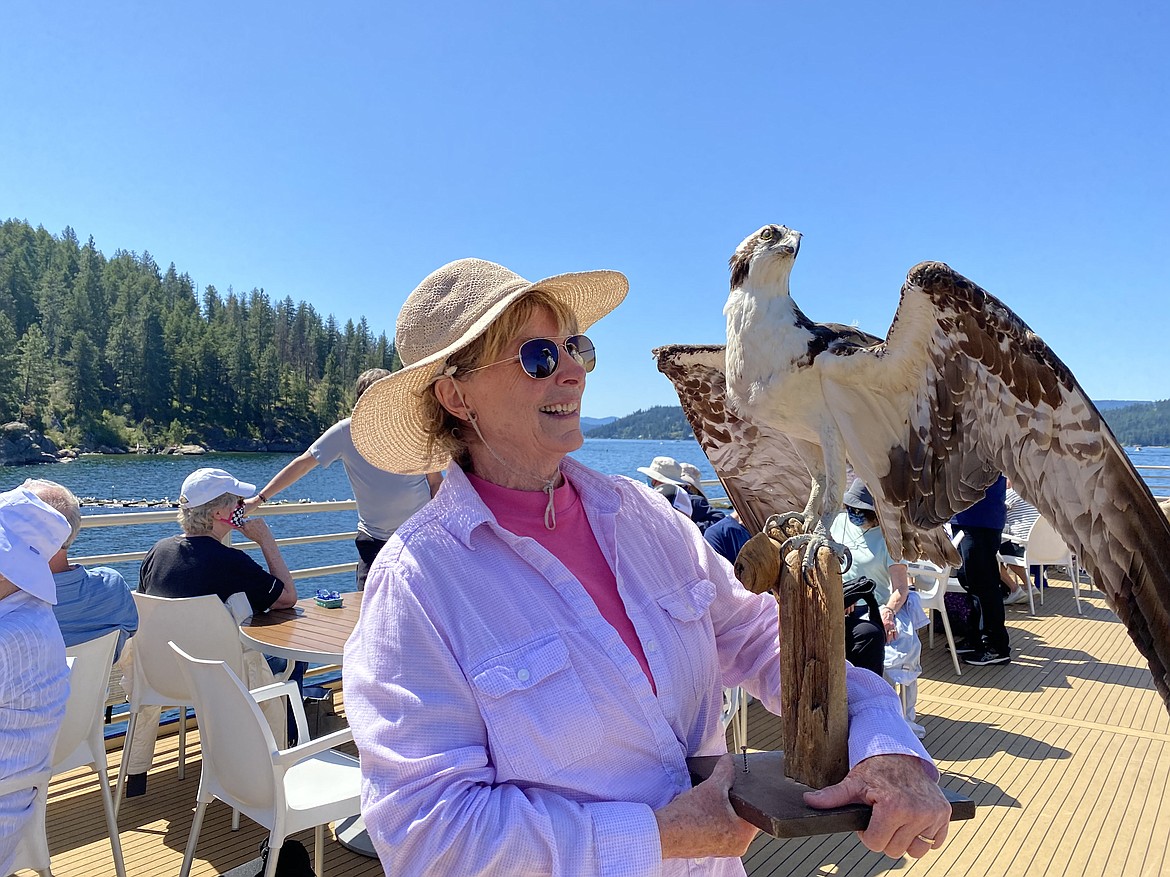 Beth Paragamian holds up a stuffed male osprey as she discusses the bird's unique characteristics during Saturday's 20th annual Coeur d'Alene Chamber of Commerce Osprey Cruise on Lake Coeur d'Alene.
MADISON HARDY/Press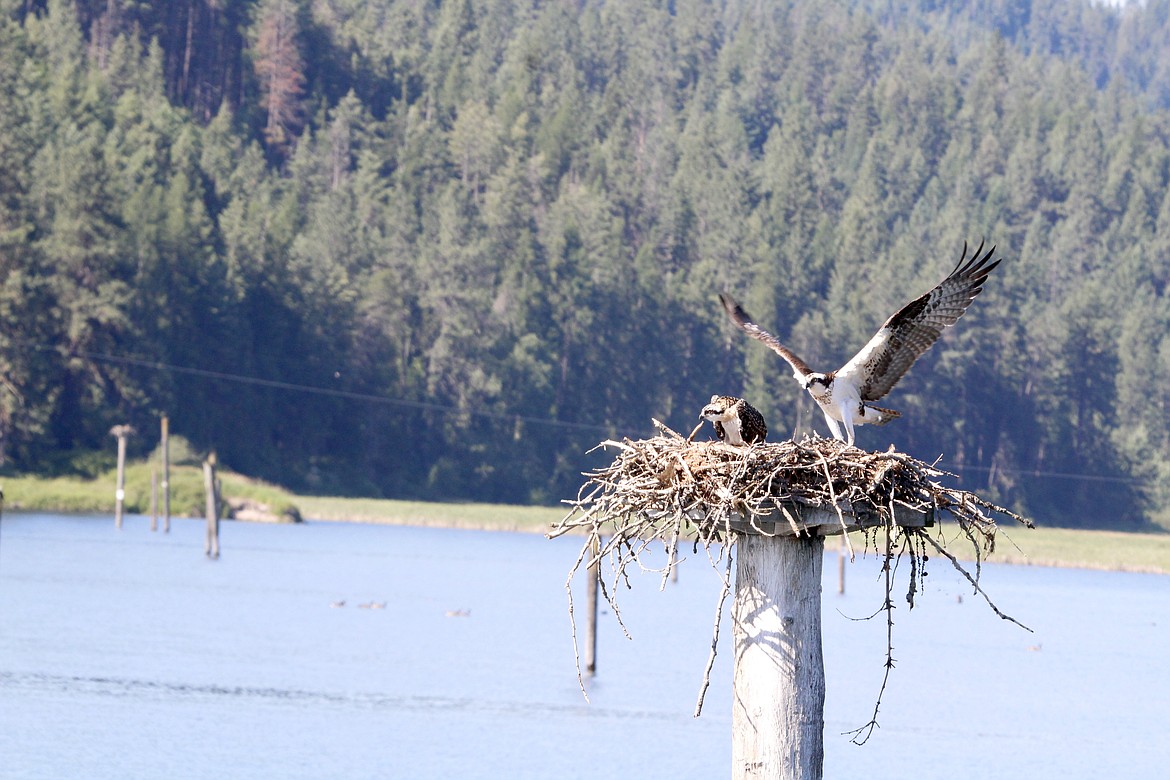 Two ospreys are seen in their nest during Saturday's Lake Coeur d'Alene osprey cruise.
Photo by Jerry Vick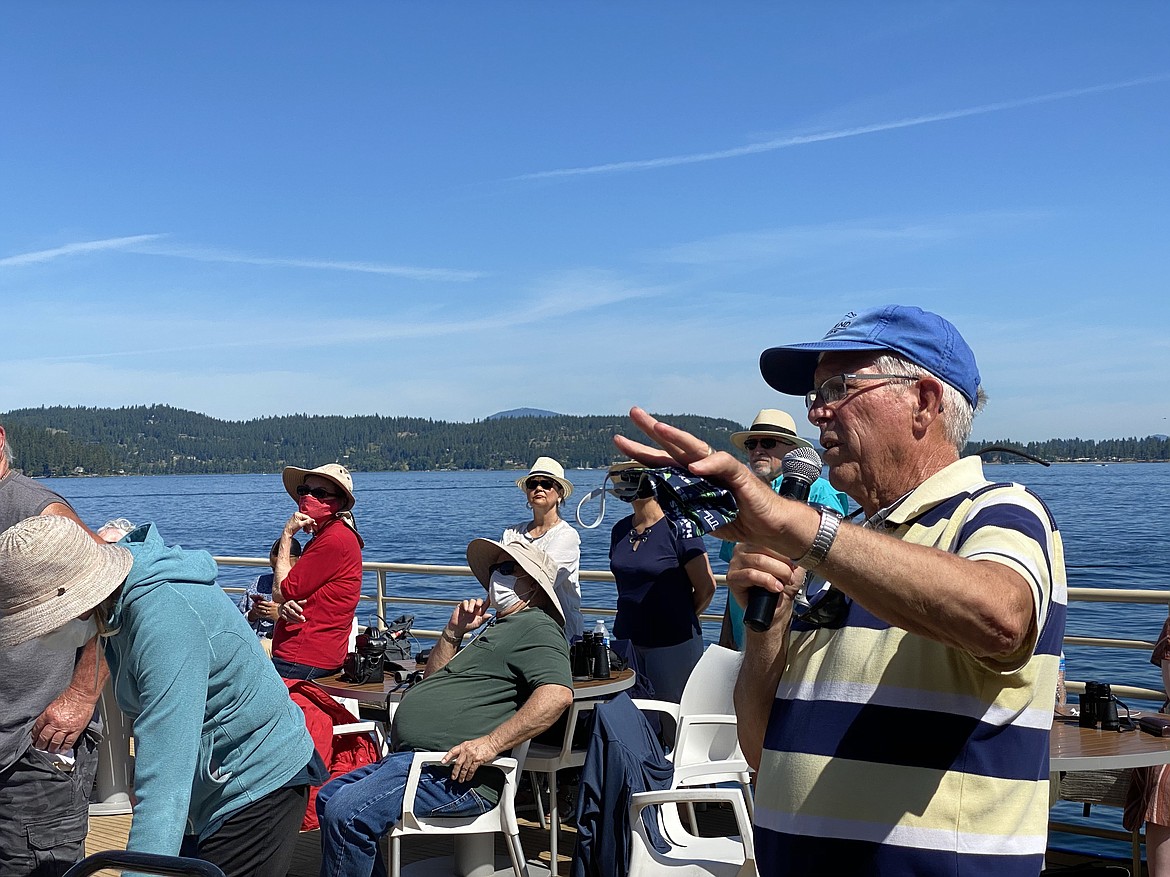 MADISON HARDY/Press Sandy Emerson, coordinator of the Osprey Cruise, speaks to attendees about the wildlife of Lake Coeur d'Alene.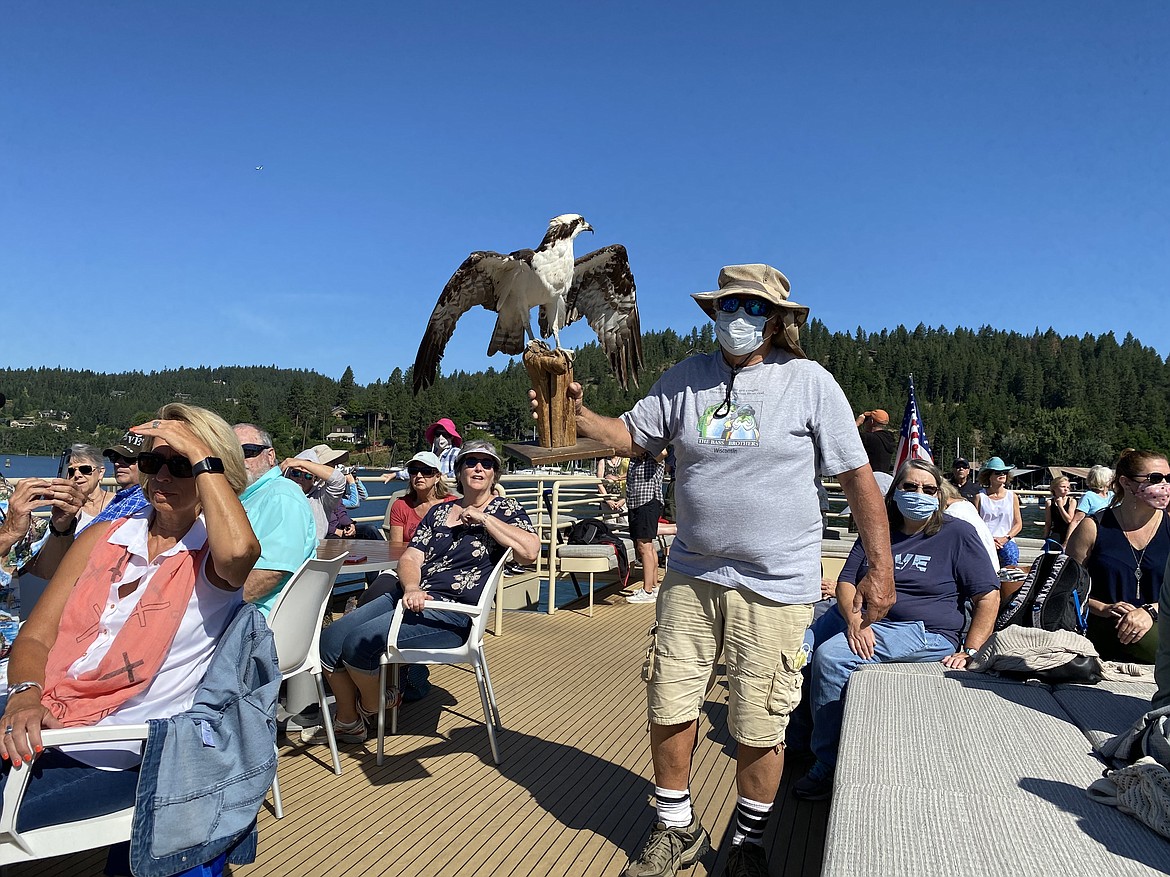 MADISON HARDY/Press Vaughn Paragamian holds up stuffed male osprey for cruise passengers.
Previous
Next
by
MADISON HARDY
Staff Writer
|
July 12, 2020 1:30 AM
One of the perks of summer in North Idaho is enjoying a cruise on Lake Coeur d'Alene.
Add some entertaining displays of fishing prowess by the lake's resident ospreys, and it makes for a memorable morning.
The 20th annual Coeur d'Alene Chamber of Commerce Osprey Cruise took more than 100 lucky individuals out on the lake Saturday morning, showing off its beauty, wildlife and birds.
The event, sponsored by the Chamber's Natural Resource Committee, hosts wildlife experts who educate and inform attendees about ospreys and native fish in North Idaho.
"A lot of times we'll have the Bureau of Land Management talk and one of the originators of the cruise, the Coeur d'Alene Tribe, have been on board," said Sandy Emerson, coordinator of the cruise and Chamber Natural Resource Committee member. "Ospreys are so interesting and it's fun to teach the kids, which is why we started this — to be educational and be aware of something that's pretty unusual to North Idaho."
Ospreys, fishing hawks native to North Idaho, return every spring to the lake after traveling throughout the winter, often to the same nests with the same mates. On Saturday, attendees got a glimpse of many flying ospreys, resident eagles, and even saw a young chick. On-board presentations included mounted bird displays, and passengers came up-close-and-personal to an osprey nest.
The tour traveled around the coast of Cougar Bay on the two-decked Mish-n-Nock boat, courtesy of Lake Coeur d'Alene Cruises and Captain Carl Fus. With the open air and proper health and safety accommodations, the Chamber felt this event could move forward despite other cancellations due to the coronavirus pandemic.
"I was surprised because all the other events have been canceled, even the North Idaho State Fair, Art on the Green and the Fourth of July events," said Beth Paragamian, education specialist for Idaho Fish and Game. "I think people wanted to get out and do something, leave problems behind and have a nice event and a boat ride. I mean, how can you beat this?"
Paragamian and her husband Vaughn have both worked with the cruises for 20 years, believing the event is important to promote environmental conservation and habitat preservation.
"I think if people actually get on something like this and see the animal face to face, there is a different feeling than if you just see pictures or something on TV," Paragamian said. "Wildlife is losing ground, there is less habitat and less space for them. Twenty years ago you didn't see all this activity on the water and we need to try and counteract some of these disturbances."
With smiles all around and cameras filling quickly with photos, it was clear passengers were excited to start their day on the lake.
"When you do something like this it's a feel-good event and there is no controversy," Paragamian said. "People want to learn about something important and be a part of a happy occasion, it's a good event."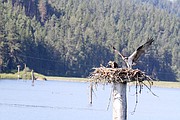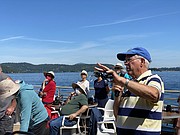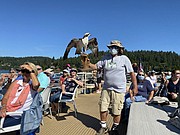 Recent Headlines
---