Builders provide workforce housing in Post Falls 'opportunity zone'
A father-and-son business team in Post Falls made use of the city's recently designated "opportunity zone" to create affordable workforce housing.
John M. Nichols and John S. Nichols run the River Falls Opportunity Fund, managed by Cornerstone Commercial Investments. The company completed two 12-plex workforce housing projects in the city's opportunity zone in 2019. Construction of a third 12-plex is slated to begin this spring, with a 12-15 month build time.
Running south of I-90, the opportunity zone stretches from Spokane Street in downtown Post Falls east to Highway 41. The area encompasses residential, commercial and park lands. It includes a post office, City Hall, the Chamber of Commerce, two former mill sites, three city parks, two churches, a cultural center and access to nature paths.
City Administrator Shelly Enderud said the city is hopeful that the program encourages economic development.
"It just takes the right developers to recognize the opportunity," Enderud said.
The Nicholses were the right match.
The River Falls Opportunity Fund is able to invest capital gains and not pay taxes on them with projects in the opportunity zone. They are financed by a combination of accredited investors and bank financing.
"We are very excited to be working with the city to bring workforce housing to the community," John S. Nichols said. "Our goal is to bring quality and affordable housing options in an appealing mountain modern design."
Nichols said rents will range from $900 to $1,150. River Falls will offer 39 two-bedroom, two-bath units and 15 one-bedroom, one-bath units. John Delbridge with True North Builders is the project builder.
"The city has been great to work with as we solve a big problem in a big market to fill the need for workforce housing," Nichols said. "We are bringing features and benefits in our design that are found in new single-family homes."
The father-son team wants to develop a culture at River Falls where tenants see it as their home and not just a temporary apartment. The units include stainless-steel appliances, fireplaces, covered parking, storage, and vaulted ceilings.
"All of this will create a place where residents feel at home and will want to be long term," Nichols said.
The units are also close to recreational opportunities on the Centennial Trail and parks.
Opportunity zones were established by Congress in the 2017 Tax Cuts and Jobs Act to encourage long-term investments in low-income urban and rural communities.
Post Falls applied for an opportunity zone designation and was one of 28 cities in Idaho approved in 2018. It is the only city in Kootenai County with an opportunity zone.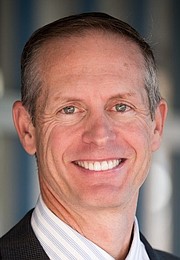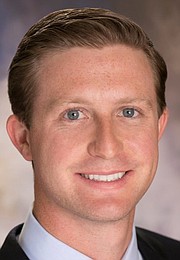 Recent Headlines
---