Sick daughter inspires writer to create 'Stranger World'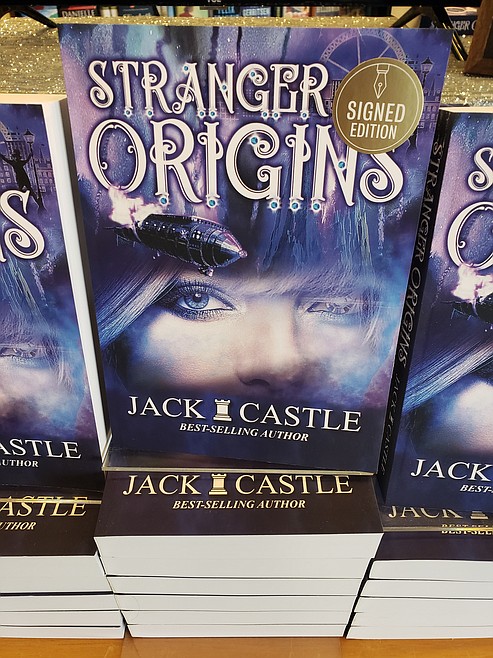 "Stranger Origins" is the newest installment in Jack Castle's fantasy series. Castle said he has plans for as many as 12 "Stranger World" books.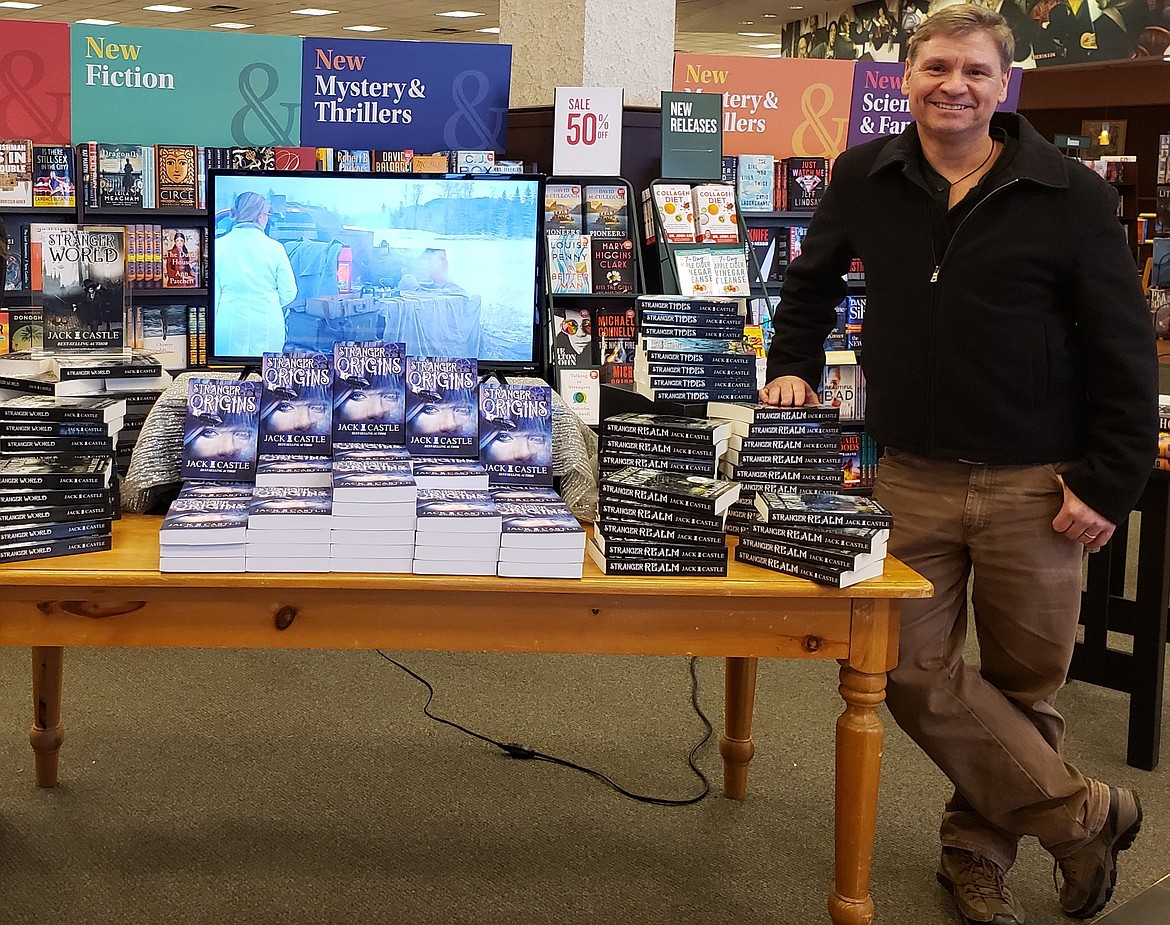 Local author Jack Castle is about to embark on a multi-city tour to promote his "Stranger World" series. Barnes & Noble will soon carry the self-published series nationwide.
Courtesy photo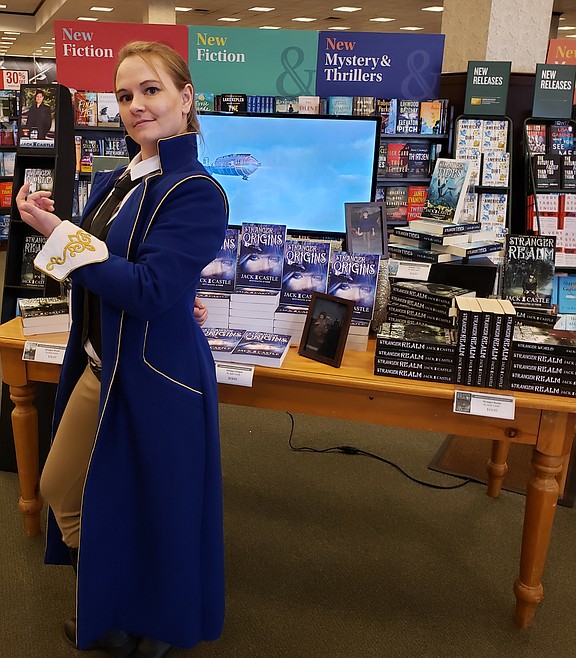 Elisa Brinton plays the Leftenant, a reader-favorite from Jack Castle's "Stranger World" series.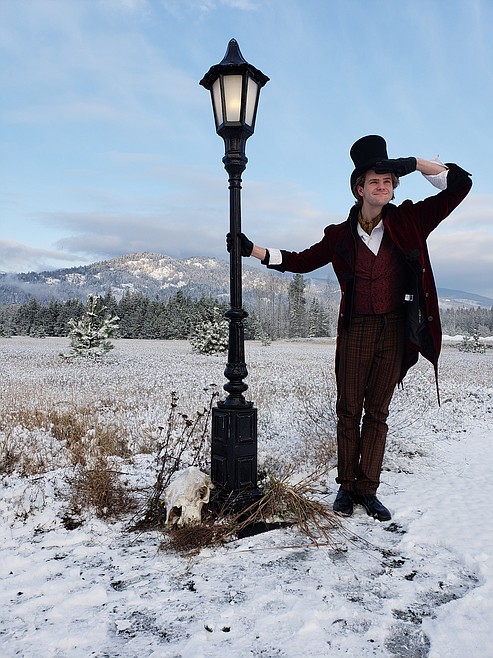 Logan Foster plays the Lamppost Man in the 2018 movie-style trailer for Jack Castle's "Stranger World" series.
Previous
Next
by
KAYE THORNBRUGH
Staff Writer
|
February 21, 2020 1:00 AM
Tour kicks off Saturday in Spokane Valley
Jack Castle has stories to tell.
Many of them are true — tales from his time as a stuntman for Universal Studios and his years spent serving as a police officer.
Others come from his imagination — the stories that make up his science fiction and fantasy novels, including the Amazon best-seller "Europa Journal."
The local author is embarking on a new adventure: book signings at Barnes & Noble locations across the country to promote his "Stranger World" series.
"We're starting in Spokane Valley, but we've already started scheduling stores all over the nation," Castle said Thursday.
Castle began writing the series, which has been described as "Westworld" meets "Alice in Wonderland," while his young daughter was bedridden due to illness.
"I felt helpless," he said.
During that time, Castle remembered a storyline he'd dreamed up years before: What if the princesses, pirates, creatures and other fantastical beings who roam amusement parks were real?
Though he was under contract from a publisher to write a different book, Castle couldn't resist the pull of what would become "Stranger World." While his daughter recovered, he wrote a chapter a day and read it to her at night.
Castle chose to self-publish "Stranger World" in 2017, an unorthodox choice for an author who'd already sold books to traditional publishers. But it made sense to Castle.
"There's so much more to being a successful author than writing a good book," he said. "That's just the start. One of the harsh realities you find out quickly is that the publisher has other authors who are coming and going. You're a flash in the pan … It's on the author to keep the momentum going."
To that end, Castle managed all aspects of the publishing process, from hiring an editor and cover designer to marketing the book.
To help generate buzz for the series, Castle adapted scenes from "Stranger World" into a movie-style trailer in late 2018.
"Stranger World" characters also join Castle at his signing events. Seeing his characters brought to life never gets old. Castle said he especially loves to see how readers react to the costumed actors.
"So many people are awestruck by these characters," he said. "At some point, you realize — these are characters that started as ideas in my head, and now here they are, fully realized."
Castle has published four "Stranger World" books so far, with more on the horizon.
"It's so much bigger now," he said. "It's looking like a 12-book series."
Castle said meeting readers is one of his biggest joys as an author, so traveling the country to promote "Stranger World" is a dream come true.
"It's really surreal," he said. "It's not something that happened overnight. It took a lot of work."
Castle — and some of his "Stranger World" characters — will appear at 11 a.m. Saturday at the Spokane Valley Barnes & Noble, 15310 E. Indiana Ave. Castle will have another signing at the same location next Saturday, Feb. 29.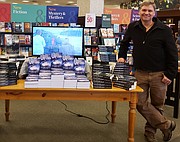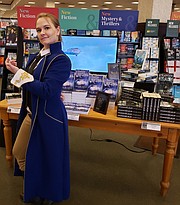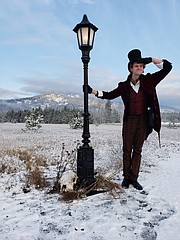 ---