Program targets $41M in Panhandle projects
|
February 11, 2020 12:00 AM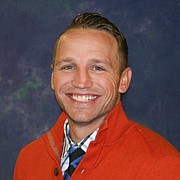 MOSCOW — A federal program designed to create jobs and expand access to critical services will impact Idaho's Panhandle this year.
Two new projects totaling over $41 million are currently under construction in Moscow and Worley, highlighting the power of the federal New Markets Tax Credit program to catalyze growth in rural and low-income communities.
The program comes to the region from the nonprofit community development lender MoFi, which has been working in Idaho since 2012. Both projects are on track to open in fall 2020.
The projects — Marimn Health's new $20 million youth wellness center on the Coeur d'Alene Reservation near Worley, and a new $21 million headquarters for Emsi, a labor market analytics firm in Moscow — were selected to receive NMTC financing in 2019, after MoFi met with project leaders and determined them to be a good fit for the program.
"I applaud Marimn Health's partnership with the Coeur d'Alene Tribe to provide recreation and health opportunities to the reservation's youth," said U.S. Rep. Russ Fulcher, Idaho's 1st Congressional District. "I am also proud of EMSI's commitment and investment to bring new jobs to Moscow, Idaho."
MoFi identifies projects based on factors including job creation, job quality, the provision of services in low-income communities, and alignment with state and local economic development priorities."
Marimn Health CEO Helo Hancock said the project expands access to recreational and wellness programs that will help prevent key challenges facing youth on the reservation, including drug and alcohol abuse, suicide and unacceptable graduation rates.
"We are creating a blueprint for all communities to use in the battle against addiction, abuse, crime and poverty, regardless of geographic location," said Hancock. "The youth center will spark positive change and be a safe place where our amazing youth can be supported in crafting the brighter future they deserve. With the help of MoFi and the New Markets Tax Credit financing, we were able to make this project a reality."
The new tribal youth center, spearheaded by Marimn Health, the tribe's health care organization, will provide programming and resources to promote health and wellness, including a family water park, outdoor sports fields, fitness areas, indoor and outdoor play areas, picnic areas and more. It will also provide office and meeting space for behavioral health and medical exams.
MoFi sells the tax credits to investors, typically banks, and puts the proceeds from the sale into the project, providing about 20% of the total costs. The projects that MoFi supports would not have been able to move forward without the tax credit.
"It's a federal tax credit, but decisions on where to invest and which projects to support are driven entirely at the local level," said MoFi President Dave Glaser. "With our most recent award, MoFi was able to help finance four projects in the Northern Rockies, two of them in Idaho. We're so excited to be working in the Panhandle, a region where we've seen engaged community and tribal leaders, solution-focused entrepreneurs and a collective commitment to growing in smart, impactful ways."
Recent Headlines
---