MOOSE FAMILY SURPRISES POST FALLS NEIGHBORHOOD
|
February 1, 2020 12:00 AM
Press staff writer Brian Walker got quite the greeting this morning, from a mother moose and her two "little" ones. He spotted the moose while making his daily trek to the end of the driveway to pick up the morning Press.
He writes that a fearless young boy walking to school started to approach the moose, before an animal control officer asked him to move on.
"But I'm a black belt and know how to tame them," the boy told the officer.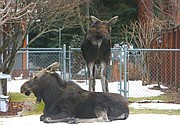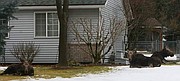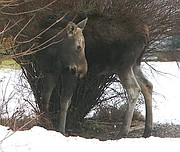 Recent Headlines
---