County Republicans meet tonight in person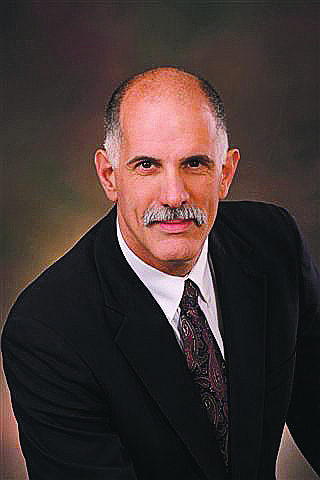 by
CRAIG NORTHRUP
Staff Writer
|
April 28, 2020 2:47 PM
The Kootenai County Republican Central Committee is planning to hold an in-person meeting tonight at the county's Administration Building, according to an email distributed to party members.
"It is the overwhelming wish of the committee to hold our regular meeting at the usual time and in the usual place," the email reads.
The committee holds regularly scheduled meetings on the last Tuesday of each month in a conference room at the Kootenai County Administration Building on Government Way.
Party leadership said up to 50 would be allowed in the room, with committee members granted priority. Chairs will be spaced six feet apart to allow for social distancing, and sanitizers and face masks will be available at the west entrance.
Brent Regan, chair of the KCRCC, said the meeting fits an exemption for essential and governmental functions, as the committee will discuss the upcoming, all-absentee election on May 19.
Regan said he has been coordinating with Kootenai County officials to abide by their restrictions, which include the hand sanitizer and disposable masks, social distancing arrangements, room capacity restrictions and the absence of tables to limit surface contact.
Under Gov. Brad Little's March 25 order — and in consultation with Idaho Department of Health and Welfare Director Dave Jeppesen — all gatherings of individuals outside the home are prohibited through April 30.
In the first stage of Little's four-stage re-opening, which begins Friday, public and private gatherings should be avoided between May 1 and May 15. Stage two provides for gatherings up to 10 people from May 16 to May 29. Stage three allows up to 50 people to meet, starting on May 30 and running through June 12.
Come June 13, normal gatherings can resume with proper social distancing and sanitary precautions. The timelines for all four stages are dependent, Little emphasized, on whether or not COVID-19 infection numbers substantially increase.
Health care, public safety and "other essential work" were exempted from the stay-home order, and some departmental meetings have been held at the building, according to county administrative staff.
"As chairman, the health and safety of committeemen is a prime concern," Regan told The Press. "As a practical and rational matter, the 'Extreme Emergency' contemplated by the Governor's proclamation has not come to pass. While the proclamation was out of an abundance of caution based on worst-case predictions, empirical evidence and hard data now show that both the lethality and virality were overestimated by a factor of ten or more, and that COVID-19 manifests as a particularly nasty version of the seasonal flu with the vast majority of those infected having mild to no symptoms. There is no hard evidence or data that supports extending the Director's order beyond its expiration this Thursday."
---