Idaho churches allowed to reopen May 1
by
DEVIN WEEKS
Staff Writer
|
April 24, 2020 1:00 AM
Idaho churches can reopen May 1
Churches will be allowed to reopen one week from today, and to that, the Rev. John Mosier says, "Amen!"
"I say in our church speak, amen, praise to God," Mosier said Thursday. "Amen and joy would be a quote, but it's the asterisk, meaning, 'Amen, but we'll continue to be wise and prudent regarding what we learn.'
"The idea that churches can be open is fantastic news."
The priest of St. Thomas the Apostle Parish in downtown Coeur d'Alene was joyful but cautious as he responded to the announcement made earlier in the day by Gov. Brad Little that the Gem State will be reopening in four phases, starting with places of worship as they adhere to Centers for Disease Control protocol.
Mosier said he is waiting for clarity from Bishop Peter Christensen in Boise before making firm plans for the first day of congregation and when exactly that day will be. Mosier said St. Thomas, which serves 1,100 families, will be closely following the guidance set forth by Christensen, who is in close communication with the governor.
"Our parish couldn't be more excited," Mosier said. "They'll be compliant with whatever the bishop asks, but they will be more than excited to get back together as a faith community. They're champing at the bit."
Pastor Mike Rima of Lake City Church said his parishioners will not immediately congregate on May 1 as his church feels it's a little too early.
"I'm not confident we could abide by that social distance protocol," he said. "We're going to pause and say, 'Let's identify a more realistic pathway back.' I think we are getting to that point; obviously the governor has set forth a four-stage plan.
"We stair-stepped out of all of this, and now we have to stair-step back into it," Rima continued. "We want to be sure we identify a realistic pathway that allows us to get back to having a public gathering."
Rima said Lake City Church, which serves up to 1,000 members, will most likely hold its first in-person congregation in mid-June.
"I want to be sure the decisions we make are born out of love," he said. "It's the loving thing to do to say, 'I'm going to practice these protocols, I'm going to engage in social distancing, I'm going to do that not out of fear, but out of love for the people I'm serving here.'"
Rima said leading up to Easter, he, along with many others in the community, felt the weight of the inability to come together for such an important holy time.
"I became emotional. I was grieving the loss of normal, I was grieving the loss of being together. I had to let myself do that," he said. "There are all kinds of frustrations that people are navigating. We'll be together, soon. I'm looking forward to that."
From a health perspective, Kootenai Health chief physician executive Karen Cabell said the slow, phased approach to reopening Idaho is appropriate.
As far as concerns regarding an uptick in coronavirus cases once church gatherings reconvene, Cabell said it is very possible COVID-19 cases will increase as people begin to gather and interact with each other again.
"All businesses and organizations, including places of worship, should follow strict physical distancing practices, sanitation protocol and any other CDC guidance," she said.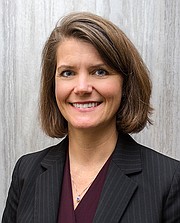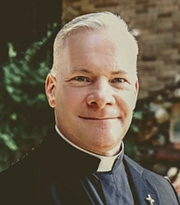 Recent Headlines
---