Local leaders weigh in on plan to reopen churches
by
DEVIN WEEKS
Staff Writer
|
April 23, 2020 2:54 PM
Health and church leaders are weighing in on Gov. Brad Little's plans to reopen Idaho churches May 1.
Following his announcement today of a four-phase reopening process, Kootenai Health chief physician executive Karen Cabell said the slow, phased approach is appropriate.
"Our state and local health agencies will be closely monitoring COVID-19 cases and will be able to pause or pull back should we see an increase in cases," she said.
Pastor Mike Rima of Lake City Church, which serves up to 2,000 congregation members, said his church will be playing it safe.
"I think we stair-stepped out of all of this, and now we have to stair-step back into it," he said, adding that Lake City Church probably won't hold a public gathering until phase three, or mid-June.
"We just love people," Rima said. "We want the best for our people, we want the best for our community."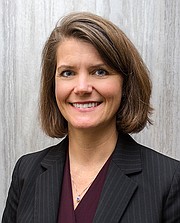 Recent Headlines
---