'That's the reality'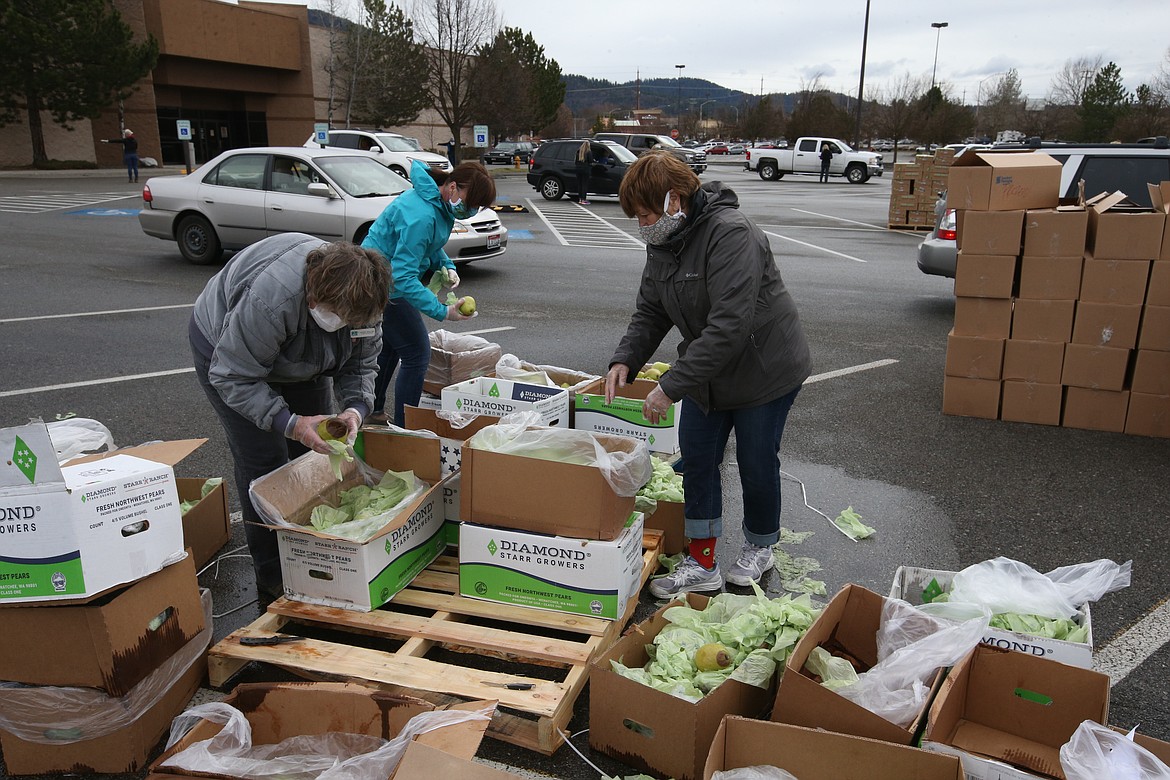 Three women with Second Harvest sort through produce during Wednesday's food giveaway at the Silver Lake Mall.
Photos by BILL BULEY/Press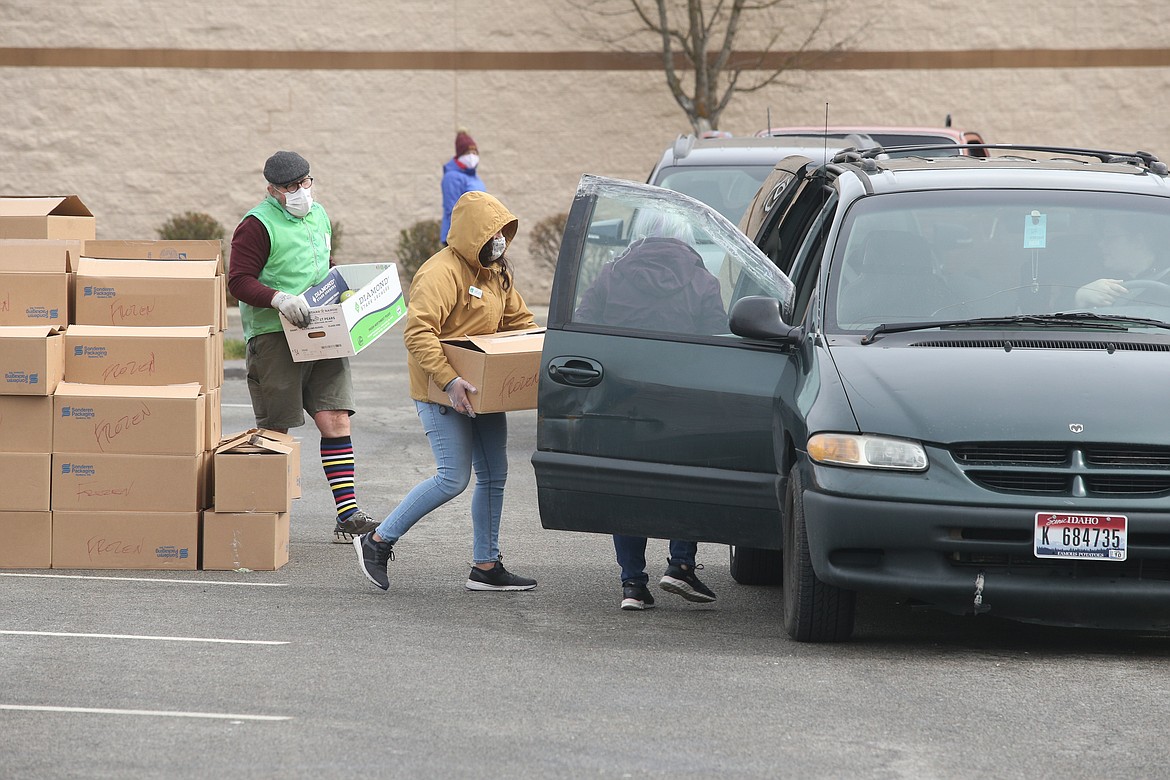 Second Harvest volunteers Kevin Miller and April Lopez carry food to a van during Wednesday's free food distribution at the Silver Lake Mall.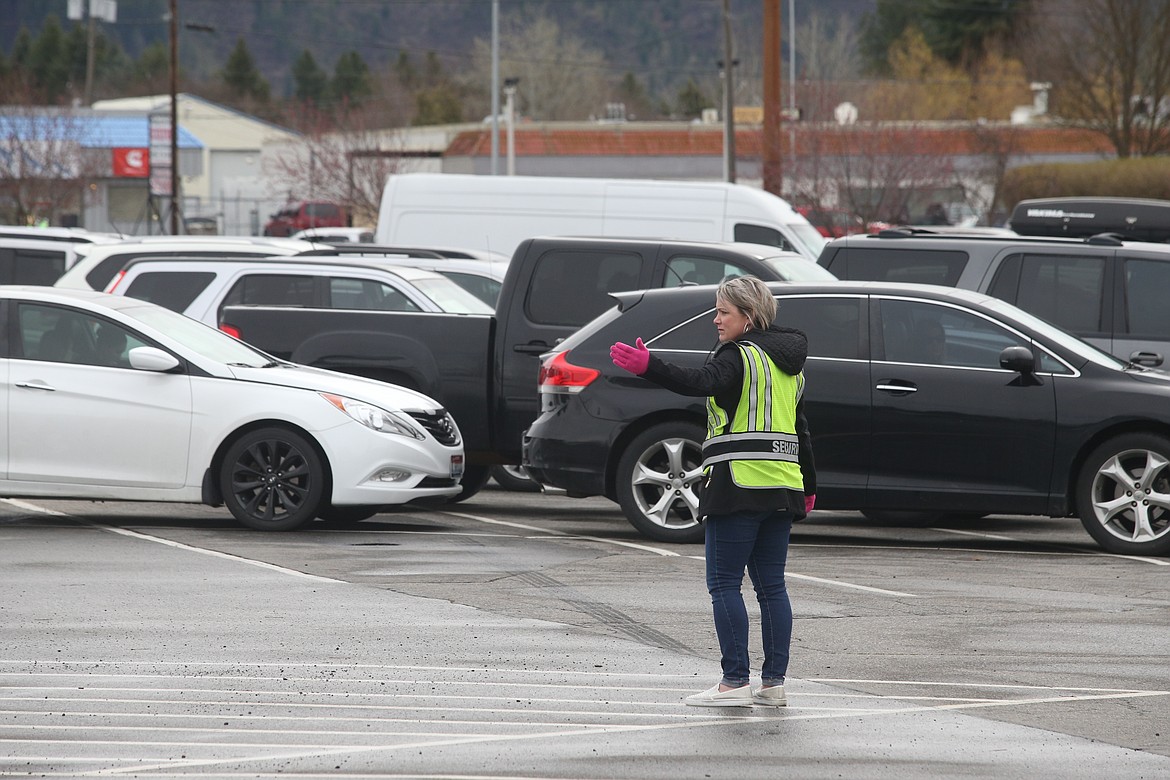 BILL BULEY/Press Melissa Schock directs traffic iinto parking lanes as drivers wait their turn to receive food at Second Harvest's distribution on Wednesday.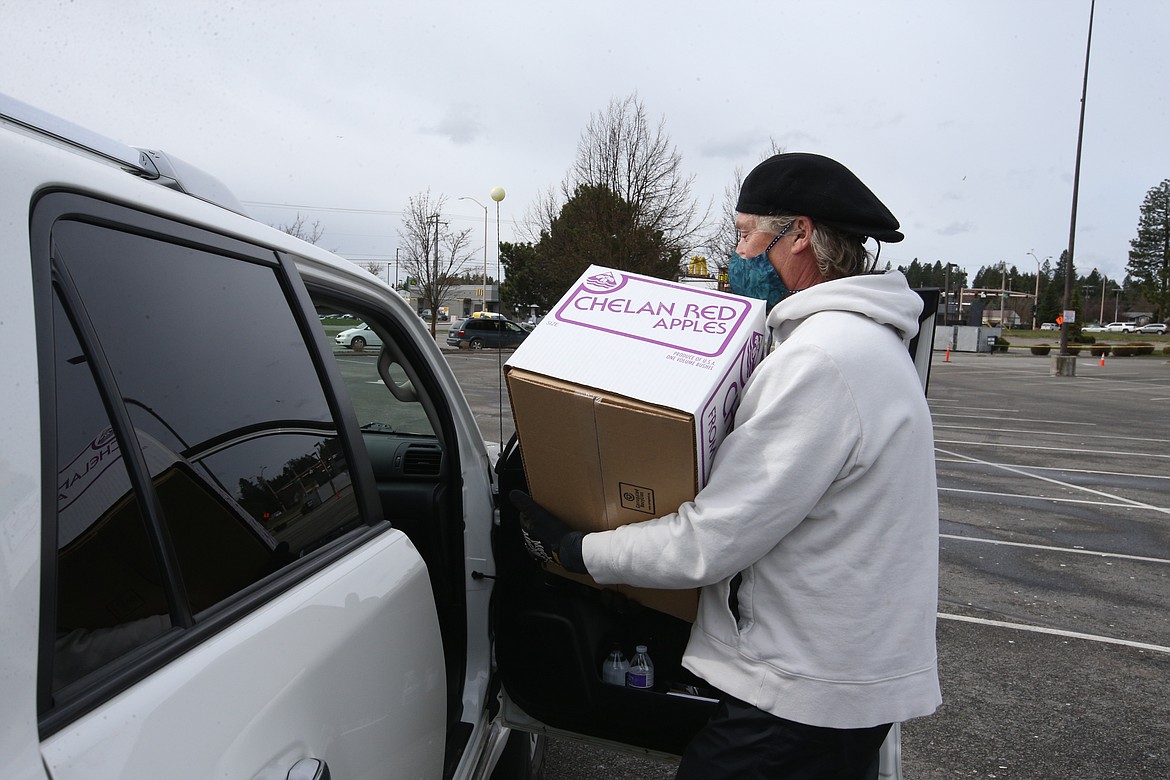 BILL BULEY/Press Kevin Jester places a box of food into a car at Wednesday's food giveaway.
Previous
Next
by
BILL BULEY
Staff Writer
|
April 16, 2020 1:14 AM
Free produce distribution sees big turnout at Silver Lake Mall
COEUR d'ALENE — With free food in the back seat of her car, the woman shouted a few words as she drove away from the Second Harvest produce giveaway on Wednesday.
"Thank you so much, this is awesome," she said, smiling.
That was pretty much the response from more than 700 people who arrived for the food distribution at the Silver Lake Mall parking lot. While it started at 10 a.m., the lineup began earlier and snaked from Hanley Avenue, around the lot, from near the front of J.C. Penney to the opposite side, where drivers were directed to park and wait.
About 25 volunteers, most from Spokane and Coeur d'Alene, and a few Second Harvest staffers, manned several stations and greeted drivers. Among their choices were frozen carrots and lunch meat, and bags of potatoes, onions and pears.
It was a well-orchestrated operation that kept the line of vehicles flowing smoothly on a cool, cloudy morning. People were not required to show identification or proof of income, as the giveaway was open to anyone in need.
There were many.
"I really appreciate this," said one woman, who declined to give her name. "This is so nice."
Stephen Scott, a volunteer with Second Harvest, said they were expecting about 300 cars, but more than double that came out.
"This is a fantastic turnout," he said, taking a short break from his duties. "Usually when we do an event in Coeur d'Alene, we're not quite this successful."
Word of the distribution spread quickly, via media and social media.
Scott said they had to limit what each person could have to avoid running out too early. They also gave out some $25 gift cards.
With the economy collapsing under the government order to stay home and close nonessential businesses due to the coronavirus, nearly 20 million nationwide have lost their jobs. In Idaho, nearly 78,000 people have filed claims since mid-March.
"With the times, people are looking for anything they can to make the money they do have stretch," Scott said. "That's the reality."
He said they saw a lot of people Wednesday who would not normally seek food assistance.
"I think it's a sign of what we're going through right now," he said.
Kevin Miller, another volunteer, said every person he encountered was friendly and grateful. Conversations, while brief, were marked by a few laughs, showing people were trying to maintain a sense of humor.
"It's going nicely," he said.
Another volunteer, Heidi Duffy, said she was glad to be there.
"I had the time and there's a need," she said. "I'm happy to do it."
Kevin Jester of Coeur d'Alene walked back and forth as he carried boxes of produce to cars.
"It's been real gratifying to be out here, to greet people, to make their day just a little bit better and to share of this harvest," he said.
Former Coeur d'Alene School Board member Vern Newby, an advisory board member with the Kroc Center, was directing traffic.
He said the large turnout was a sign of just how hard the coronavirus has hit people,
"You can see from this outcome today there's been lots of different people from lots of different perspectives of life who need help," he said. "This is just one thing little Second Harvest has put together. We had an opportunity to jump in and help."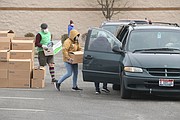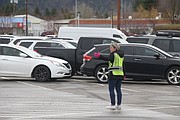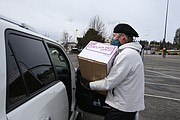 Recent Headlines
---