CANDIDATE QUESTIONNAIRE: John Grimm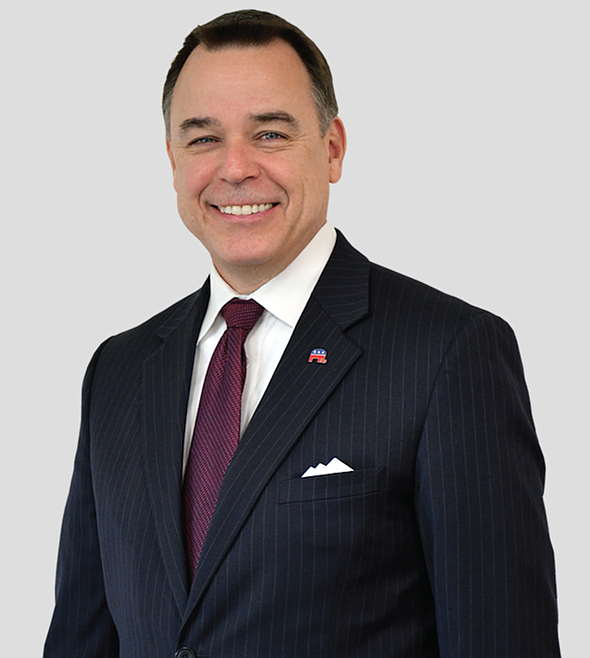 NAME: John Grimm
RUNNING FOR: Kootenai County Sheriff
CITY OF RESIDENCE: Hayden
DATE OF BIRTH: March 14, 1965
EDUCATIONAL BACKGROUND: Tool and Die Maker's apprenticeship, Trade school
MILITARY EXPERIENCE: None
EXPERIENCE IN ELECTED OR APPOINTED OFFICES: None
YEARS AS IDAHO RESIDENT: Over 15
FAMILY: Married, four children, two step-children
HOBBIES: Aviation, licensed pilot, Boating, Waterskiing, Backpacking.
WHY ARE YOU RUNNING FOR OFFICE?
I am running for Sheriff because I believe I can improve the department to better serve our community. The challenges facing the Sheriff's department thus far have not been able to be resolved from within. Other candidates are too new to the area and I am concerned that they have not been in North Idaho long enough to learn about, and in some cases accept, what is important to us. Every resident of Kootenai County, from Spirit Lake to Medimont, and Bayview to Worley, deserve someone who not only understands the problems we face, but has the solutions to solve them.
WHAT DO YOU SEE AS THREE OF THE BIGGEST ISSUES YOU'LL FACE?
The issues and problems facing the Sheriff's office are not unique to law enforcement. Problems of morale, organization, efficiency, and pay are problems faced by every organization and business to some degree.
1. Employee Retention: The turnover rate in the department is high. KCSO has been labeled the training ground for Spokane and Coeur d'Alene.
2. Crime and Community Relations
3. Budget overruns, over 1/2 million dollars last year in jail overtime alone.
IF ELECTED, WHAT STEPS WILL YOU TAKE TO RESOLVE THESE ISSUES?
Retention: The problem is not just wages; it seldom is. People don't leave good organizations, they leave bad managers. Anyone that says the retention problem can be solved solely by raising wages (and taxes) is asking the county taxpayer to cover for their lack of leadership skills, or worse, they actually believe wages are the only problem. Good leaders lead, great leaders inspire. Retention is only part of the staffing problem; identifying and hiring quality employees is also important.
I have a 5 point plan to solve the retention problem and improve the hiring process. More details can be found on my website https://grimmforsheriff.com/crime_and-community_relations/
Crime and Community Relations: My goal as the Kootenai County Sheriff is to build the department into one of the flagships of law enforcement agencies in the Western United States; an example of what a well-led law enforcement agency can accomplish while operating within the bounds of the county budget and upholding the Idaho and U.S. Constitutions. I will work diligently to make the citizens of Kootenai County proud to support your Sheriff's Office. I will make the KCSO a place where all employees know they are valuable members of a team that has one common goal: To protect and serve their neighbors, the citizens of Kootenai County.
I have outlined my plan to continually improve both community relations and the safety of Kootenai County at https://grimmforsheriff.com/crime_and-community_relations/
Budget: After attending and viewing hours of Sheriff's budget meetings last spring, it is clear to me that the process can be easily improved. The term "that is not good business" was tossed around at these meetings by people that have never been in business. For the past 27 years, I have been a business owner; I know what constitutes "good business". From purchasing radio equipment to inmate medical care, negotiating the best price for goods and services takes considerable skill and effort. Although very noble, unfortunately, a lifelong career in public service does not prepare someone for the realities of business negotiation. I am a numbers person. I am proud to say that through three economic downturns, my company has always paid its vendors on time, we have never missed a payroll, we pay our federal, state and payroll taxes on time, and have long term employees and satisfied clients. I will bring my years of successful business experience to the Sheriff's office in order to get the absolute best value for your hard-earned money.
WHAT SPECIFIC SKILLS OR EXPERIENCE QUALIFY YOU FOR THIS JOB?
Many years of successful business management, skilled leadership, sound financial history, and involvement in our community uniquely qualify me to solve these problems. Additionally, I am one of only two candidates in this race with Idaho law enforcement experience.
WHY SHOULD VOTERS ELECT YOU, RATHER THAN AN OPPONENT?
The Sheriff's position requires much more than just law enforcement experience. Character, honesty, integrity, and a solid personal background set me apart from the other candidates. I have no bankruptcies, and my only ex-wife endorses me. I'm not a recent transplant who moved here to run for Sheriff. I have lived in Kootenai County for more than 15 years, know the people who live here, and I am invested in our community. Kootenai County is where I've raised my family operated a successful business.
The Sheriff is the administrative head of the Sheriff's office and is responsible for planning, organization, direction, budget, and external relations. He is responsible for determining policy. He is also responsible for the discharge of all duties imposed on him by law. My experience as a reserve deputy, decades of business and administrative skills, effective leadership and sound financial management history along with volunteering in the community, gives me the experience needed to effectively run your Sheriff's department.
---