CANDIDATE QUESTIONNAIRE: Jim Addis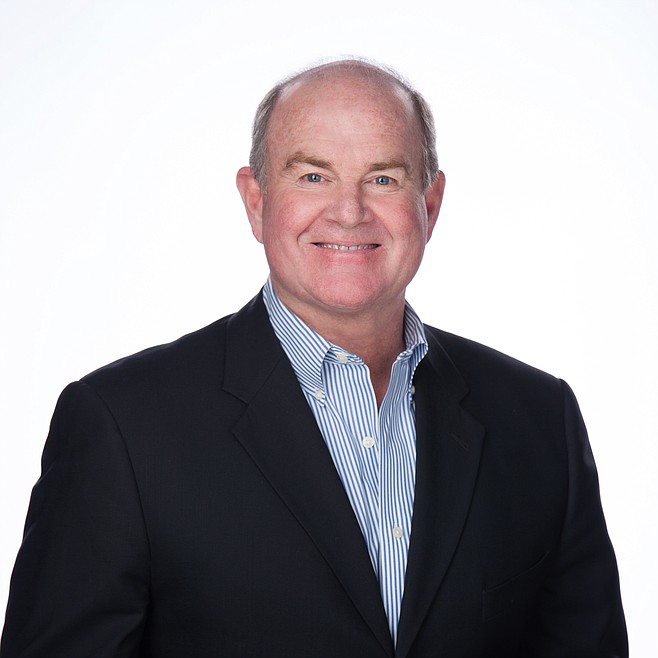 |
April 10, 2020 11:59 AM
NAME: Jim Addis
RUNNING FOR: Idaho Legislative District 4
CITY OF RESIDENCE: Coeur d'Alene
DATE OF BIRTH: 11/09/1960
EDUCATIONAL BACKGROUND:
AAS in Small Business Administration from Spokane Falls Community College. BS in Economics from Washington State University. BA in Business-Marketing from Washington State University.
MILITARY EXPERIENCE: None.
EXPERIENCE IN ELECTED OR APPOINTED OFFICES:
I was elected to the Idaho House of Representatives for District 4, Seat A, in 2018. While not an elected office, I was elected to the Presidency of the Idaho Automobile Dealers Association on two separate occasions. This is a state-wide group that represents small and large businesses here in Idaho. During these two terms as president I led the effort to reform franchise laws here in Idaho, giving the local businesses more autonomy from foreign and out-of-state manufacturers.
YEARS AS IDAHO RESIDENT: 22 years.
FAMILY: My wonderful and supportive wife, Terri, and our daughter, Kendra.
HOBBIES: My entire family, boating, gardening, our 4 dogs and one cat, history, and traveling
WHY ARE YOU RUNNING FOR OFFICE?
To give back. In business we were extremely involved with, and supported our community... supporting Rotary, Christmas for All, the Boys and Girls Club, Children's Village, the Kroc center, and to annually giving a deserving student a new car. After the business was sold, another door opened, allowing me to give of my time and experience to represent our community down in Boise. My goal is to make Idaho even better, even stronger, for our children, and our children's children.
WHAT DO YOU SEE AS THREE OF THE BIGGEST ISSUES YOU'LL FACE?
Overwhelmingly, the biggest issue will be recovering from this pandemic. Second, we need to work to provide property tax relief for our citizens. Third, we need provide an economic blueprint for future success, so that we can afford those things that our society demands and to have an Idaho Economy that will allow our children to stay, or come back to Idaho, to raise their families.
IF ELECTED, WHAT STEPS WILL YOU TAKE TO RESOLVE THESE ISSUES?
Once we conquer Covid-19, we need to get our people back to work. As a member of
Tax Committee. I'll work to reduce the hindrances/regulations that get in the way of getting back to work and work hard on tax policy to ensure Idahoans of their hard-earned paychecks. Furthermore, I'll continue my work in the Resource and Conservation Committee to ensure we utilize all the vast natural resources Idaho is blessed with. Two bills that I passed, HB 141, and HB 547 are perfect examples of this. Just as we need to lead on technology jobs, we MUST continue to grow our mining, timber, and agricultural jobs.
Property tax relief was my single biggest constituent concern. Property tax relief will be accomplished through further action in Rev and Tax, in combination with working with all the local taxing districts. The ultimate solution lies in reducing local budgets wherever possible. Unfortunately, it appears that work will be limited over the summer, so we will start again next year. I remain committed to helping lower our citizens property taxes.
Our economic blueprint must contain continued reduction in unnecessary regulation, increased utilization of all the natural resources within our borders, a tax code that does not penalize hard work, maintaining and improving our transportation infrastructure, and excellence in all forms of education-from post-secondary 4 year degrees, to CTE degrees. I've focused my work for the past two years on this blueprint. My unique assignments on the Revenue & Taxation, Transportation, and Resource and Conservation Committees will ensure I continue this work for you.
WHAT SPECIFIC SKILLS OR EXPERIENCES QUALIFY YOU FOR THIS JOB?
After earning degrees in economics and business I embarked on a successful 15-year career, first in consumer products, and then in manufacturing.
I then returned home to help oversee Tom Addis Dodge and Lake City Ford Lincoln. We created 165 jobs supporting families in the community. I've been humbled to be viewed as a leader and asked to participate on various trade boards and councils for Ford Motor Company and Daimler Chrysler. I was elected to two separate terms as President of the Idaho Automobile Dealers Association. As a private citizen I worked in the legislative process, passing specific legislation geared to help small businesses in Idaho compete against out-of-state manufacturers. This legislation created jobs, increased wages, and improved healthcare coverage for Idaho citizens.
As a board member of Concerned Businesses of North Idaho, we worked together for a common goal: lower taxes for both citizens and businesses while improving the quality of life in our community. While on the Board, we achieved our goal.
In my first term I was honored to carry 7 pieces of legislation-HB 141, HB-86, HB-97, HB-561, HB-548, HB-553, HB-547. These pieces of legislation create jobs, reduce taxes, reduce regulation, increase clarity and transparency, and reward hard work. This experience has taught me that not only do you have to work hard, but that you must work hard with others. No one can do it alone. My ability to work well with my colleagues is a skill set that is invaluable in this job.
WHY SHOULD VOTERS ELECT YOU, RATHER THAN AN OPPONENT?
The answers to the above questions are a good example of why I should be reelected. However, there is more, another component that makes a candidate the right candidate Community involvement must be taken into consideration:
My wife and I are long-time residents of Coeur d'Alene. We've enjoyed raising our daughter Kendra here, and we love being involved in our community. Non-profits have my unwavering respect. Non-profits can change lives, filling voids where it is needed most. I am proud to have served on leadership boards/roles for groups like the EXCEL Foundation, Boys and Girls Club of North Idaho, Coeur d'Alene Rotary, Kootenai Humane Society Capital Campaign, and St. Vincent de Paul. I support these groups because, 'it's the Coeur d'Alene way.' A way to give back.
This combination of hard work, experience, business success, compassion and community involvement, is the reason the voters should reelect me.
---