Keep your brain busy during spring break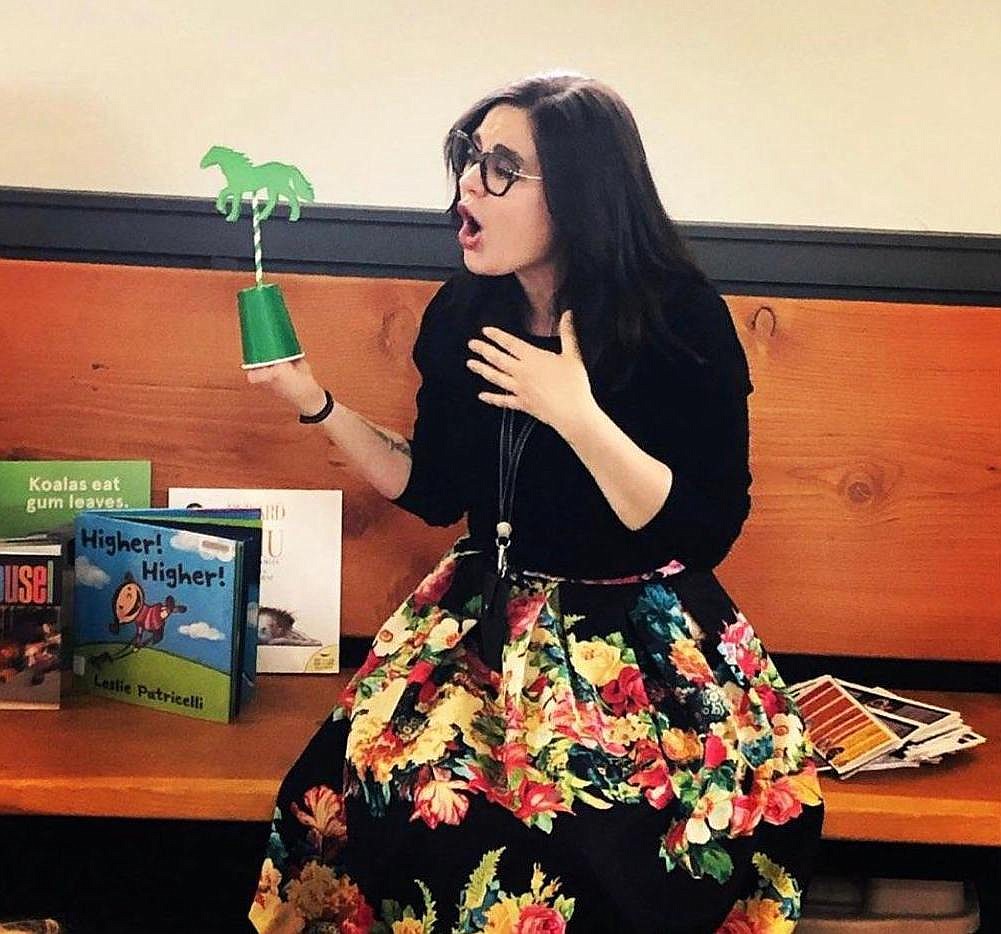 Youth services librarian "Miss Mandi" Harris reads a book during story time at the Coeur d'Alene Carousel last summer. Harris and the Coeur d'Alene Library are providing several online options to keep kids busy during spring break and school closures.
Courtesy photo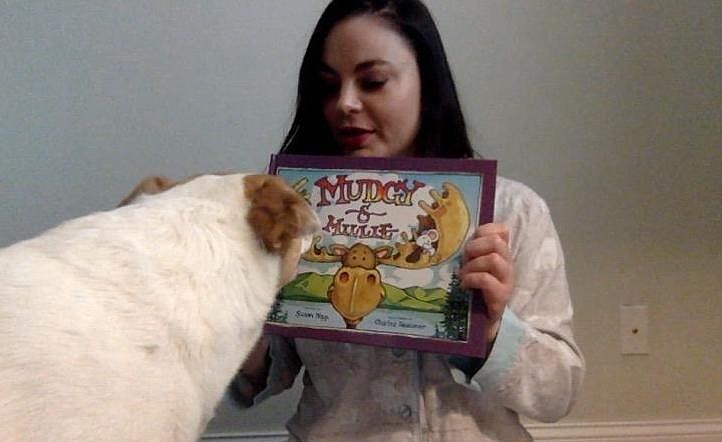 Coeur d'Alene Library youth services librarian "Miss Mandi" Harris reads "Mudgy and Millie" to her dog Abigail and her online audience during a story time session. (Courtesy photo)
Previous
Next
by
DEVIN WEEKS
Staff Writer
|
April 2, 2020 1:00 AM
Library offers online activities, resources for kids
It's spring break, the kids have been out of school for a couple weeks and everyone's stuck at home.
But that doesn't mean there's nothing to do.
The Coeur d'Alene Public Library is offering a world of online resources that babies on up can enjoy, from storytelling sessions with youth services librarian "Miss Mandi" Harris to "Dungeons and Dragons" gaming for teens using Discord communication technology.
The library suspended in-person programs on March 12. The first online story time was Friday the 13th.
"We didn't miss a beat," Harris said. "I thought it was really important to provide that sense of continuity for families."
Harris is constantly uploading how-to videos, live-streaming story times and finding new ways to bring the library programs online as coronavirus has closed libraries and schools everywhere.
"The happiest part of my day is doing story time for the kids and programs for the elementary kids," she said. "It's important to me to continue to see the families and keep those connections going."
Four library activities geared toward elementary kids are Social Distance Bingo, the Kindness Checklist, the Read-a-Thon and Words to the Wise.
For the bingo, download the board, find the links in the squares and complete all of the activities. Then complete the submission form and upload an image of the completed bingo board to bit.ly/2R3E08P to be entered into a drawing for prizes.
The Kindness Checklist is similar: Complete the activities, submit the board and earn a chance to win sweet prizes, like a Kamigami robot. Harris said she will mail prizes out, following all sanitation guidelines.
The Read-a-Thon encourages at least 30 minutes of reading per day and also earns young readers entries into the prize drawings. Limit one entry per day.
The Words to the Wise program can help youths build connections across generations as well as across town. This project honors elders in the community and nationwide. Children and families can send letters and drawings to brighten a senior's day.
As a literary resource, kids can request access codes for 10 free eBooks through Open eBooks and First Book.
Harris is also creating a set schedule for online programming and story time:
Mindful Mondays: A Facebook Live story time at 10:30 a.m. featuring books that focus on mindfulness, friendship and emotions.
Toddler Tuesdays: A recorded baby and toddler program uploaded to YouTube and Facebook.
Wonder Wednesday: A Facebook Live story time at 10:30 a.m. featuring books about imagination, creativity, adventure and exploration.
Tinker Thursdays: A video featuring an activity for kids of all ages.
Fun Fridays: A video featuring something fun and unexpected. Maybe it's a funny book, or a French story time! Every Friday will have a fun surprise.
"We're here to provide people with vetted, trusted information that can improve their lives," Harris said.
Contact Harris at mharris@cdalibrary.org with any questions or comments.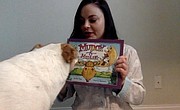 Recent Headlines
---