Rockford Building converted to studios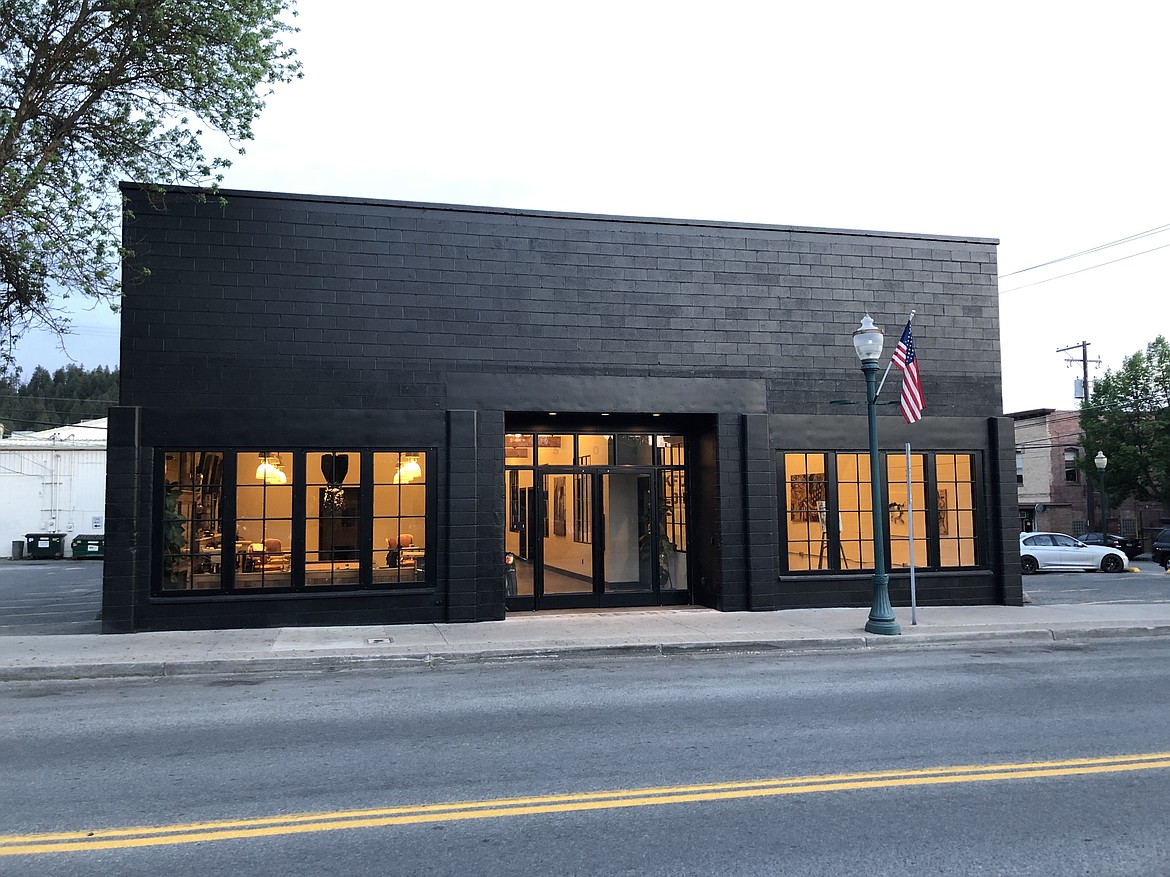 Courtesy photos Above: The 67-year-old Rockford Building, located at 504 E. Lakeside Ave. in downtown Coeur d'Alene, is now home to 10 working art studios.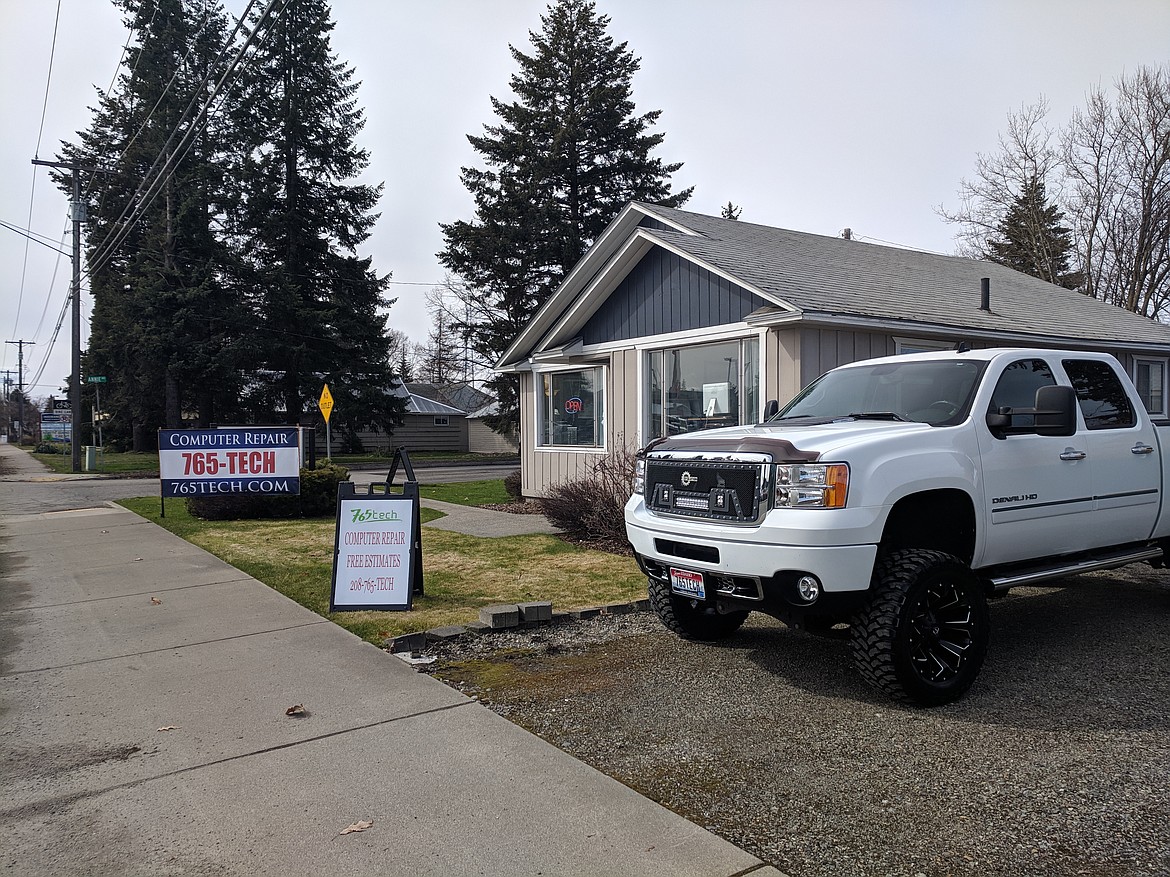 Courtesy photo Computer repairs, along with network and systems support, are offered at 765tech, now located at 2003 N. Third Street in Coeur d' Alene, right across from Dave Smith Motors.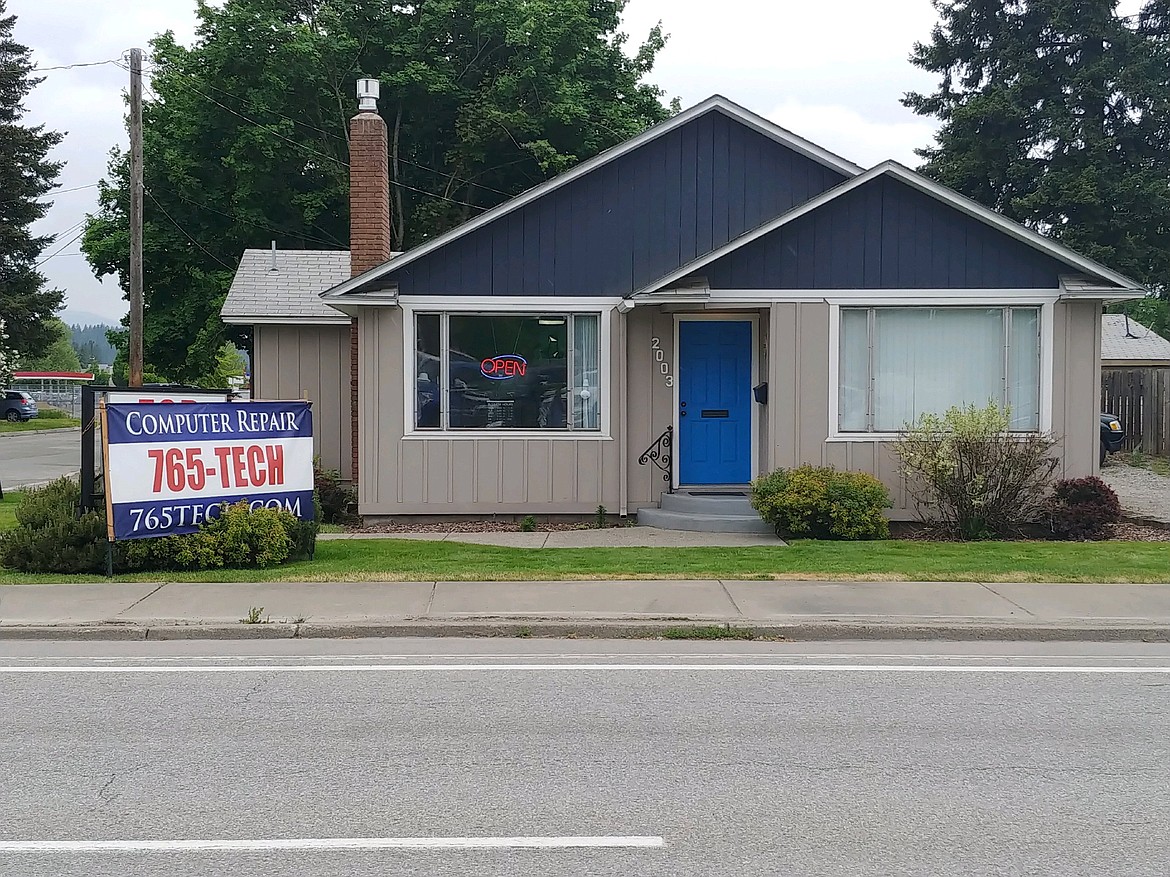 Left: Computer repairs, along with network and systems support, are offered at 765tech, now located at 2003 N. Third St. in Coeur d'Alene, across from Dave Smith Motors.
Previous
Next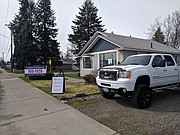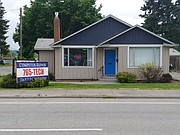 A 67-year-old downtown building that housed several businesses over the years has been completely remodeled and is now home to 10 working studios known as the Rockford Building.
It was built at 504 E. Lakeside Ave. for Gardner Welding in 1952 and was the longtime home of Commercial Printing. Tanden Launder and his father, Mark, purchased it last year and have changed it into studios with tall ceilings and some with lofts and skylights.
The artists will show their work during the 5-8 p.m. Artwalk on Friday, June 7, in downtown Coeur d'Alene. The Rockford Building tenants include Ransom Storm (Inland Candle), Mike Shamberg (graphic designer), Bulwark Barber, Field of Depth Photography, Tanden Launder (mixed media) and artists Jeff Weir, Jeff Spencer, Anne Hedin and Jesse Pierpoint.
"We wanted something that would be a place for local creatives to push a new wave of culture into the community," Tanden said.
Check www.rockfordbuilding.com.
765tech moves to Third Street
Repairing computers and providing network and systems support, 765tech has moved to a new location at 2003 N. Third St. The business started in 2002 on Government Way.
765tech offers repairs, system upgrades and maintenance, building networks, hosting websites and email, remote monitoring and maintenance programs with Tyler Brown, president, and technicians Harrison Weaver and Daniel Doyle.
Hours are 8 a.m. to 5:30 p.m. weekdays and Saturday by appointment. Phone 208-765-8324 (tech). Check www.765tech.com.
Lush Intimate Apparel now on Sherman
A high-end lingerie and bra boutique, Lush Intimate Apparel will open Saturday, June 1, at 1111 E. Sherman Ave., moving from 206 E. Indiana Ave.
The shop gives ladies a luxury shopping experience, catering to women of all shapes, sizes and ages. Hours are 11 a.m. to 7 p.m. Tuesday through Saturday with owners Dani Mountain and Lindsay Hyle striving to give ladies a comfortable place to shop for their intimate apparel.
Phone 208-820-1111. Check www.lushintimateapparel.com.
Lakeside Commons was early library
Now with a range of 8 to 12 private offices or combinations, the newly named Lakeside Commons building was the Coeur d'Alene city library in the 1970s and '80s.
Formerly the Harris Dean Insurance building, the offices include utilities and internet with various amenities and sizes. It was purchased by Chad Oakland and Dan Stubbs. Contact Northwest Realty Group with Oakland at 208-704-2000 or Josh Beebe at 208-699-7980.
Now for the Tidbits
- CdA Art Auction is moving from Honeysuckle to Wyoming at U.S. 95.
- A restaurant will open in Lancaster Center at U.S. 95 and Lancaster.
- Black Lodge Brewing will open in July at 204 N. Third St.
- Shiki Sushi will be on Sherman.
- Coeur d'Alene Paving and CDA Redi Mix are building a new place at 3110 N. Government Way.
- The Bier Haus will be in the former Camera Corral building at 515 Sherman.
- The Glo Bar has moved from Riverstone to Kathleen Avenue.
- A new Jitterz Espresso stand will be at 7795 N. Heartland Ave.
- A Benjamin Moore Mallory Paint Store will be at 2611 N. Government Way.
- Locker Room Men's Salon will move from 2942 Government Way to 2405 N. Fourth.
- Wake Up Call Coffee will be in the former Taco Time building at 2517 N. Fourth.
- The new Bakery by the Lake will be on Coeur d'Alene Lake Drive.
- Aesthetica Skin & Beauty Bar will be at 1111 E. Sherman.
- A Maverik gas station-convenience store is under construction at State Line. And a new Maverik will be built in the southwest corner of Government Way and Dalton Avenue.
- Credit unions opening soon in Rathdrum are P1FCU and STCU.
- HuHot Mongolian Grill will occupy the former Payless Shoes space and more in Ironwood Square.
- AutoZone is building a new place at Highway 54 and Sylvan Lane in Athol.
- An "at home" store plans to open in late June in 70 percent of the former Kmart building at Neider and Highway 95.
- A new pub-eatery will open next to Vertical Earth on East Sherman.
- Release Float Spa will be at River City Plaza off Highway 4
- New places are coming to The Northern at Coeur d'Alene Place on Ramsey Road.
- Consign Furniture will build a new structure in Riverstone.
- Franz Bakery will move from 1220 Government Way to 500 W. Dalton.
- Coeur d'Alene Vision Source is building a new place at 3879 N. Schreiber Way.
- Velvet Hammer Boutique will be a new retail clothing store in Riverstone.
- Staybridge Suites hotel is under construction in Riverstone. A Marriott Fairfield Inn is planned for nearby on Ironwood.
- A new building for Idaho Central Credit Union is under construction at 1327 W. Appleway.
- North Idaho Eye Institute has a building under construction across from the Hayden library.
- Bi-Mart will open a new store in the former Stein's Family Foods building at 16102 N. Highway 41 in Rathdrum.
- It would help if an east-west road existed between Seltice Way and Prairie Avenue.
- Contact Nils Rosdahl at nrosdahl@cdapress.com.
Recent Headlines
---