Consumer Gal: Amazon not living up to customer expectations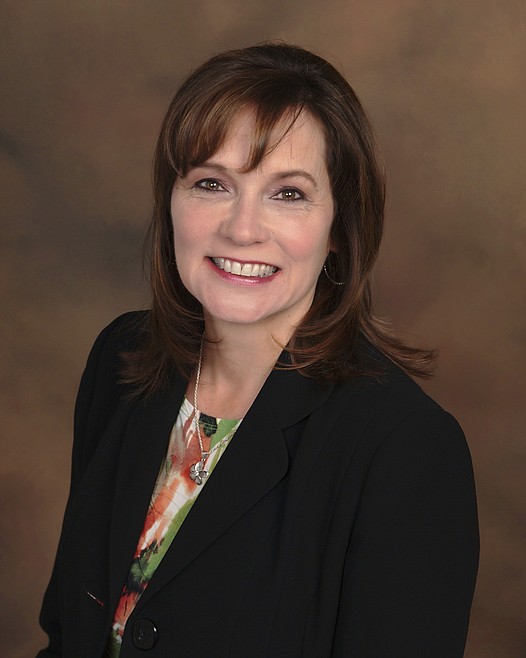 |
December 12, 2019 10:13 PM
A recent customer service experience with Amazon left a Post Falls reader wondering if Amazon is getting too big.
And with the many news reports of delays in shipping for Prime customers, maybe that Post Falls customer is on to something.
The reader bought a new laptop through Amazon. In the item description it stated in black and white that the reader was entitled to one year of cloud storage through Google Drive. Seeing nothing with the computer about the free storage offer, much less how to access it, the customer contacted Amazon via chat.
For some reason, the Amazon rep could not find where the customer was entitled to one year of cloud storage and couldn't find it in the item description on their side despite the fact that the customer could see it clearly. The Amazon representative replied that the reader would have to contact the manufacturer directly.
What frustrated the reader is that Amazon represented a feature and then refused to deliver; but who are you going to call for help? The computer could be returned but it had already been set up with the reader's personal information and files uploaded to the new computer. The item in question was worth about $20, so not really worth the hassle of returning.
The bottom line is Amazon's response was unhelpful. As the company grows ever bigger, it might become even less motivated to help customers. The retail marketplace is much healthier when there are choices in products and providers. Please consider buying from a local merchant before turning to Amazon. This way, we can all have options in the future and keep our local merchants in business.
•••
FAKE PAYPAL NOTICES: A Coeur d'Alene reader emailed to warn us about a notice she received from PayPal. The notice said some of the details on her PayPal account appeared to be unverified or invalid. The notice further assured her that "PayPal takes the safety of your account, business, and financial data very seriously so as a security measure, we will limit what you can do with your paypal account if you do not verify it within 48 hours." Then the notice directed her to proceed with the link below to verify her account.
The notice looked authentic. It included the logo but something seemed a bit off. For one thing our astute reader noticed that "paypal" wasn't capitalized, and she heeded this columnist's warnings about not clicking on links.
She ended up calling PayPal directly and was surprised to find that there was nothing wrong with her account and that PayPal did not send the notice that came from serve@paypal.com. A quick Google search reveals that this wasn't a valid address and I was redirected to www.paypal.com.
The real PayPal informed our reader that other customers had complained about these same or similar notices. PayPal has warned customers that these messages seem to be dangerous and are phishing scams that might contain unsafe content.
Let's not mince words. If you get one of these notices, DO NOT click on any link or reply to the email. Instead, PayPal's website directs customers to report the fake email or website to PayPal as soon as possible. That way, they can help protect you and other PayPal members. Forward any suspicious email to spoof@paypal.com and then delete the suspicious email.
•••
SUPERBUG PROTECTION: According to a new report out from the CDC (Centers for Disease Control and Prevention), superbugs kill at least 35,000 people and cause more than 2.8 million infections per year in the U.S. The scary part is that superbugs or supergerms are those that are able to withstand the development of new antibiotics designed to kill them.
Now experts are telling us to focus on using aggressive strategies to keep the germs away and prevent infections from occurring in the first place. Here are a few tips to help you stay ahead of the superbugs:
- Wash your hands throughout the day.
- Wash your hands after caring for animals.
- Stay up to date on vaccinations.
- Use antibiotics only as prescribed by your doctor.
Also, during the holiday season when lots of food could be lying around, use safe-food practices to prevent illness. This includes cleaning surfaces where food has been, separating raw meat from other foods and chilling leftovers properly, which means don't refrigerator them longer than four days. If you don't think you'll eat the leftovers in that time, immediately freeze them.
Finally, be sure to talk to your doctor if you suspect you have an infection. Common signs include chills, fever, vomiting and diarrhea. If you have a weakened immune system, be particularly vigilant about following these practices.
•••
A CHARITABLE TIP: Readers have contacted me asking about a good charity to give to during the holiday season. A good resource to check out charities that might interest you is Charity Navigator at www.charitynavigator.com.
If you'd like to keep your contribution local, which we always encourage, please check out Charity Reimagined: charityreimagined.org
•••
Remember: I'm on your side.
•••
If you've encountered a consumer issue that you have questions about or think our readers should know about, please send me an email at terridickersonadvocate@gmail.com or call me at 208-274-4458. As The CDA Press Consumer Gal, I'm here to help. I'm a full-time copywriter working with businesses on marketing strategy, a columnist and a consumer advocate living in Coeur d'Alene.
---