Isenberg to plead guilty to wire fraud, program theft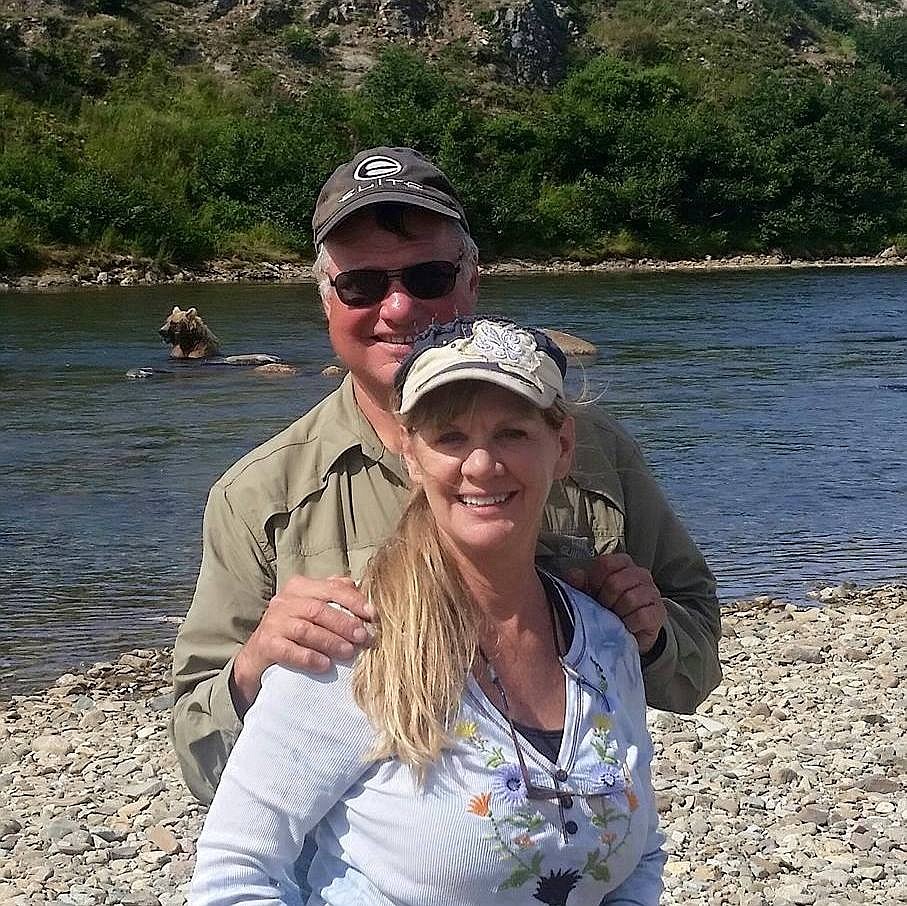 Larry and Lori Isenberg in happier times. (via Facebook)
by
Maureen Dolan Staff Writer
|
November 28, 2018 6:39 PM
COEUR d'ALENE — The former director of the North Idaho Housing Coalition has agreed to plead guilty to three counts of wire fraud and one count of federal program theft.
As part of a plea agreement filed Wednesday in U.S. District Court in Coeur d'Alene, Laurcene "Lori" Isenberg has agreed to pay $579,495.75 in restitution, and she will forfeit to the U.S. all property derived from the proceeds of her crimes.
Isenberg was arrested in February and charged in district court with felony grand theft, stemming from allegations she embezzled more than a half million dollars from her former employer, the nonprofit North Idaho Housing Coalition, which receives federal grant funding.
The money was meant to be used to help low-income families attain affordable housing.
Because the crimes involve federally insured funds, Isenberg was indicted in October by a federal grand jury in Coeur d'Alene.
"Beginning in 2015 and continuing until February 2018, the defendant (Isenberg) knowingly devised and engaged in a scheme and artifice to defraud the (North Idaho Housing) Coalition, the IHFA (Idaho Housing and Finance Association) and HUD (U.S. Department of Housing and Urban Development) … to obtain money for herself and others," states the plea agreement, signed and dated Wednesday by Isenberg and Jed Nixon, her attorney.
Isenberg did this, the document states, by making false and fraudulent claims about work being done by companies set up by Isenberg or her relatives, at Isenberg's direction.
False expenses were then invoiced by these fake companies for work done on behalf of the housing coalition, and funds were wired to the fake companies.
"All told, the defendant fraudulently obtained, directed and caused the wiring of a total of $579,495.75 through this scheme," says the plea agreement.
Two of Isenberg's daughters, Amber Annette Hosking, 39, and Jessica Fay Barnes, 36, pleaded guilty in federal court in October to conspiracy to commit federal program theft.
In a separate matter, Isenberg is a person of interest in the death of her husband, Larry Isenberg, who went missing during an early morning boat ride with Lori in February, prior to her arrest. Isenberg said her husband died after falling into the water while trying to fix a boat motor, but an autopsy showed he died from an overdose of Benadryl.
A sentencing date for the wire fraud and program theft charges has not been published.
Isenberg remains in custody at the Bonner County Jail.
According to the sentencing factors in the plea agreement, Isenberg faces up to 20 years in prison and a $250,000 fine for the three counts of wire fraud. The federal program fraud charge is punishable by a prison term of up to 10 years and a $250,000 fine.
Recent Headlines
---