Isenberg's bail set at $75,000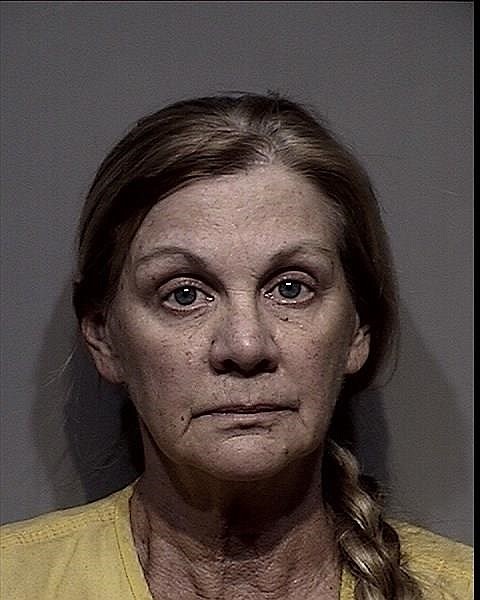 by
Ralph Bartholdt Staff Writer
|
February 28, 2018 12:00 AM
COEUR d'ALENE — Fearing Laurcene B. "Lori" Isenberg would destroy evidence if released from jail, prosecutors on Tuesday asked the court for a high bond for the 64-year-old Kootenai County woman, a former director of a local housing nonprofit who is accused of embezzlement.
Isenberg was charged Tuesday in First District Magistrate Court for allegedly stealing hundreds of thousands of dollars from her former employer. She was arrested by Coeur d'Alene Police, who executed a search warrant Friday at her Cougar Gulch home south of Coeur d'Alene.
The nonprofit North Idaho Housing Coalition where Isenberg worked is dedicated to increasing access to affordable homes to people and families with low and moderate incomes.
Although police charged Isenberg with 40 counts of forgery and one count of grand theft for allegedly embezzling a half million dollars, Magistrate Judge Timothy VanValin formally charged the defendant with just one count of felony grand theft and set her bond at $75,000.
Deputy prosecutor Carmel Abblitt asked the judge for a $100,000 bond because Isenberg had admitted her guilt to police.
"She did admit to (the charges)," Abblitt said. "(It is) a complex case, and there is additional evidence out there … Maybe she'll destroy it if she bonds out."
Isenberg's private attorney, Amanda E. Findlay of Coeur d'Alene, refuted the allegation and asked her client be released outright without a bond.
Isenberg has a 30-plus year history in the area, Findlay said. She owns a home, is well known, and she is a mother of six children and 16 grandchildren.
"We ask … she be released here, today," Findlay said.
The charges come at the same time that the sheriff's office is investigating the whereabouts of Isenberg's husband, Larry, who has been missing for two weeks and is feared drowned. Kootenai County Sheriff's deputies continue to search Lake Coeur d'Alene for Larry Isenberg, who was reported missing Feb. 13 — the same day the allegations against Isenberg were made public — by his wife, who told investigators that Larry Isenberg fell into the lake while trying to fix a boat motor.
Isenberg, who led the Coeur d'Alene-based North Idaho Housing Coalition for almost a decade, was arrested after authorities were notified that an internal audit at her former employer raised red flags. In cooperation with the FBI and Kootenai County Prosecutor's Office, police served the search warrant last weekend and arrested Isenberg Monday.
Detectives found enough evidence during the four-hour search of Isenberg's home for a probable cause affidavit. The investigation is ongoing, Coeur d'Alene Police Chief Lee White said, and additional charges could be filed.
Meanwhile, the Kootenai County Sheriff's Office continues to search for Larry Isenberg's body in the area of Powderhorn Bay and East Point on the southeast portion of the lake.
Larry Isenberg worked in the forest products industry and operated a Kootenai County hazardous fuels reduction program called Fire Smart.
Kootenai County Prosecutor Barry McHugh said his office is still investigating the 40 counts of forgery charged by police against Isenberg. Isenberg will have a preliminary hearing within 14 days if she remains in custody, and — according to speedy trial rules — if she is released on bond, she must have a court appearance within 21 days.
Findlay asked the judge Tuesday to release her client, in part, because of the ongoing search for Isenberg's husband.
"She may have to have a funeral to arrange," Findlay told the court.
If convicted for felony grand theft Isenberg could serve 20 years in prison.
Recent Headlines
---