Stronger family group's big goal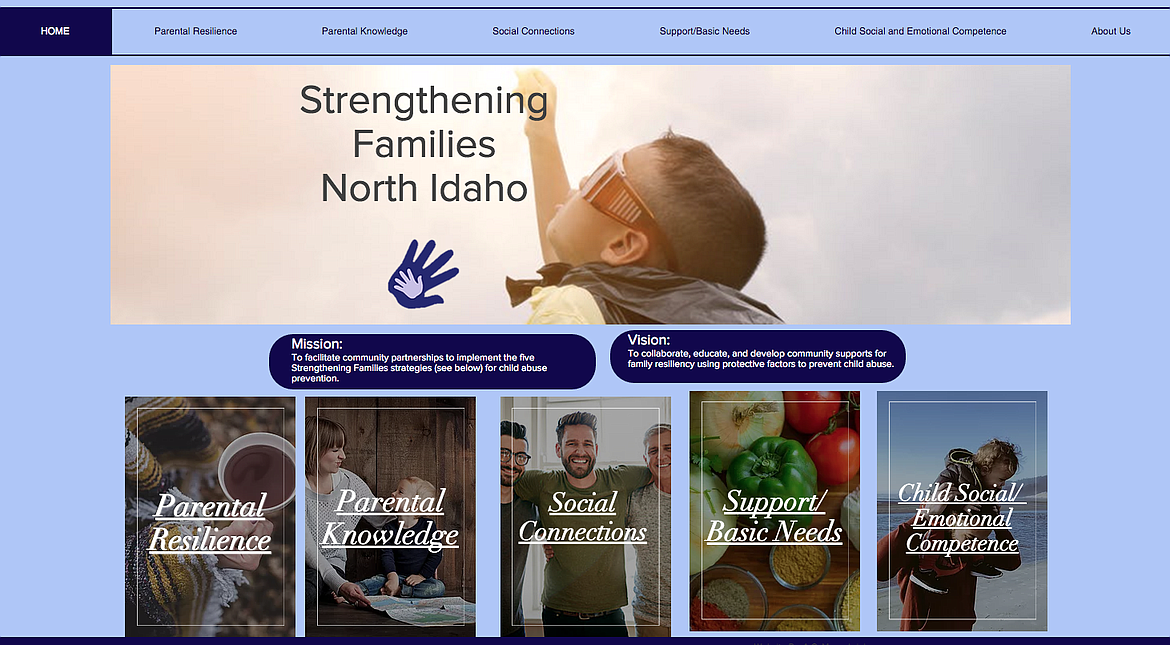 This the the main page for the new Strengthening Families North Idaho website, www.strengtheningfamiliesni.com, a collaborative project of several North Idaho entities to provide support and resources for families, parents and caregivers all in one place.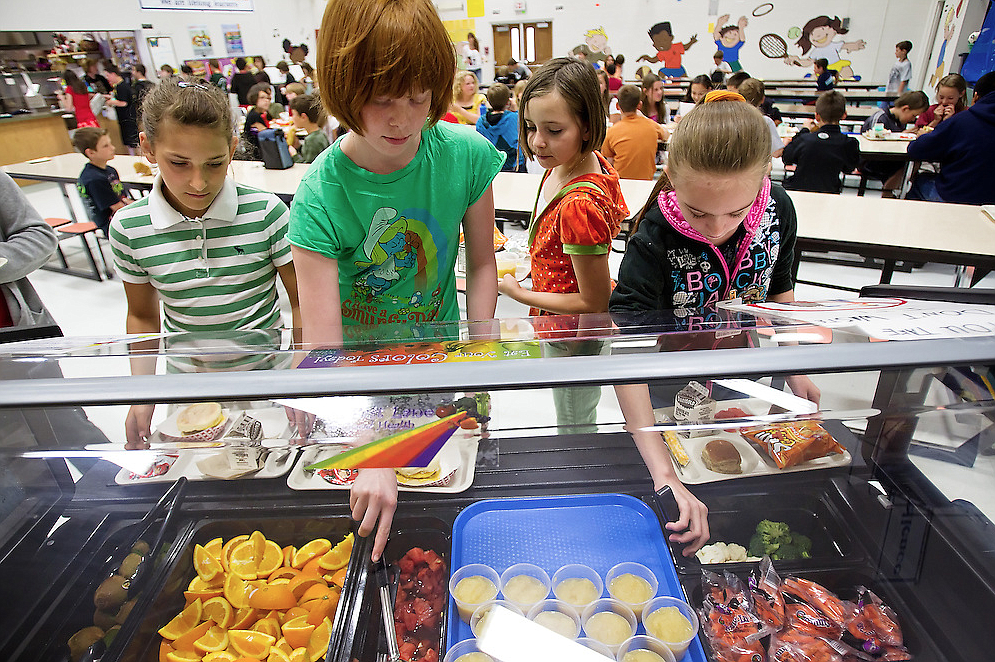 Bryan Elementary School fifth graders line up to scoop their favorite fruits and vegetables during lunchtime in this 2010 photo. The Coeur d'Alene School District and Community Action Partnership Coeur d'Alene Food Bank are two partners in the Strengthening Families North Idaho website, www.strengtheningfamiliesni.com., a new site that launched Monday to connect families with resources including nutrition, education, housing assistance and more. From left, Tori Taylor, Sierra Magee, Rikki Hickman and Shelly Lingwell. (SHAWN GUST/Press file)
Previous
Next
by
Devin Weeks Staff Writer
|
February 15, 2018 12:00 AM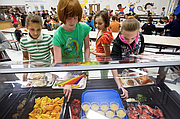 There's a new resource website for North Idaho, and its aim is in its name.
The site, www.strengtheningfamiliesni.com, provides a plethora of resources and information based on the national Strengthening Families Approach and the five elements of the Protective Factors Framework — parental resilience, parental knowledge, social connections, support/basic needs and child social/emotional competence.
"It's a practical approach to help families," said Keri Stark, community impact and agency relations director for United Way of North Idaho.
United Way and several community partners collaborated to produce this website, which is comprehensive in providing support for families and caregivers.
Other members of the project are: ICARE, a child abuse prevention agency of St. Vincent de Paul; Panhandle Health District; Mountain States Early Head Start; North Idaho College Head Start; North Idaho Family Magazine; North Idaho CASA; Family Promise of North Idaho; Goodwill Industries of the Inland Northwest; Heritage Health; Children's Village, Inc.; and Coeur d'Alene School District 271.
"Our missions all overlap in the sense that we seek to support families," Stark said. "Taking a proactive approach to Strengthening Families was something that as a coalition we could all get behind."
The www.strengtheningfamiliesni.com website steers parents, families and caregivers to programs that help with education, finances, stress, nutrition, quality time, housing assistance, health care and child behavior, to name a few.
"This website gives families another tool to use to gain knowledge about parenting on their own terms," said ICARE Director Katie Simmons. "They can get as much information as they want, when they want it."
Lori Dahlke, community engagement specialist for Community Action Partnership Coeur d'Alene Food Bank, said the website will lessen the stress for those who need assistance in a time of crisis.
"I think this resource is going to be very helpful. Kind of a one-stop shop," Dahlke said. "Instead of us trying to figure out what all those resources are, we can send people to the website."
Rosa Mettler, chief program officer for Children's Village, said it will also unite North Idaho's many nonprofits in their missions.
"Despite our best efforts with all of our collaboration, we're still pretty fragmented as far as wrapping around our families as a whole," she said. "Having a website that is strictly focused on all these elements of wraparound resources helps these families be empowered. To have us all together and have us able to speak to one another helps close the gaps and reduce barriers in the system."
Strengthening Families is a strategy of the Center for the Study of Social Policy in Washington, D.C., a national nonprofit focused on shaping policy, reforming public systems and building the capacity of communities. Learn more about CSSP at www.cssp.org.
Stark said April is Child Abuse Prevention Month, when several Strengthening Families events will occur throughout the community. These include family days, a spring fling, advocate training, education workshops and more.
"It's an opportunity for the whole community to get behind Strengthening Families," she said. "Child abuse and neglect is at the heart of so much of this work."
Info: www.strengtheningfamiliesni.com
---