Unlimited online options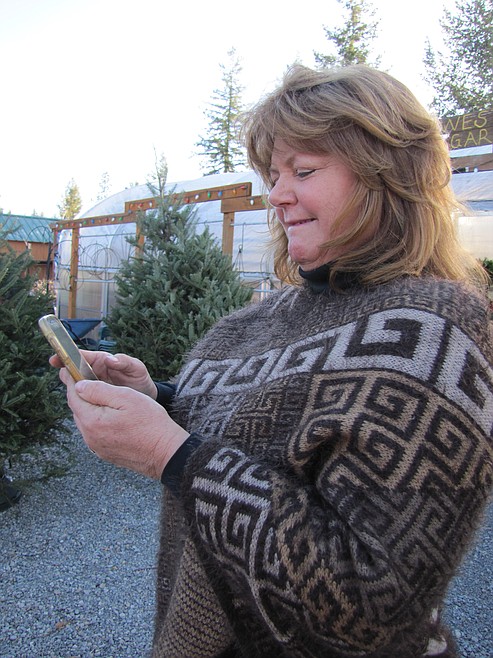 |
December 26, 2017 2:05 PM
Internet buyers expected to spend a record billions this Christmas
Jodee Fyfe admits it: She's an Amazon addict. The 54-year-old Rathdrum-area resident makes a ton of purchases at the online sales mega-giant, and expects to do plenty of holiday shopping this season.
"I love how easy it is," she says. "I buy books, movies, vinyl albums, health supplements, toys for my grandkids. There is so much on there—not much I cannot find when I need something particular."
Fyfe is not alone in her passion for online shopping. Locally and globally, internet online sales are skyrocketing—and the trend is expected to continue.
In 2016, an estimated 1.6 billion people worldwide purchased goods online. During the same year, global e-retail sales amounted to $1.9 trillion—an increase of 16 percent from the previous year.
And projections show a growth of up to $4.06 trillion in sales by 2020, according to Statisa, a leading internet sales statistics company.
With Christmas just around the corner, more consumers are going to their computer, rather than the mall or department store, to pick the perfect holiday gift.
Despite her love for online shopping, Fyfe, who owns a tree nursery in Rathdrum, does favor spending part of her hard-earned money closer to home.
"I buy maybe half my Christmas shopping online," she says. "But I also like to support small, local businesses."
Living in a rural setting, though, online shopping is a convenience she can't pass up.
"You can find stuff right online without having to hunt it down. I mean, for me it's 30 miles just to get to Coeur d'Alene, and you don't know if you're going to find what you're looking for," Fyfe says. "Online, you get exactly what you want."
Christmas shopping from your screen
Kelly Lagrou, 52, a 43-year North Idaho resident and Coeur d'Alene business owner, says she just recently started buying online and plans to do "98 percent" of her Christmas shopping online. She also loves the convenience.
"When I shop on Amazon, I'm already logged in and I just put in the search bar exactly what I'm looking for and there come the items," she says. "If I want to buy it, I put it in my cart and I proceed to checkout and there it is on my front porch within two days."
Internet shopping is new to Lagrou and she's amazed by what she can find. "I didn't even do it last year," she says, "and I've never looked for something I wanted that they don't have."
Challenging sales for retailers
Jack Evans, an associate manager at a local retailer in Coeur d'Alene, says online shopping has impacted business, but only to a slight degree. With the holidays just around the corner, he's confident his store will compete just fine with computer shopping.
"Brick and mortar stores offer great discounts year-round, and the holidays are certainly no exception," Evans says. "It can be difficult to compete with buying from the comfort of your home; but a majority of shoppers still enjoy getting out and browsing in person. It's part of the Christmas experience."
Indeed, the widening gap over the past year between Amazon and store-based retailers is striking. Still, the "old-fashioned" way of shopping is alive, and not going away anytime soon.
"It's important to note that Amazon still only boasts a 5 percent share of total retail sales," says a report from the U.S. Census Bureau, published in July 2017.
But this is coupled with big names in the retail space like Walmart, Costco, Home Depot and Target, that are experiencing a loss in market share as their margins shrink and dollars shift back to online shopping, namely Amazon, according to market analysts.
Bottom line: Amazon is the "best long-term growth story available to investors today," says economist Roger Farmer, with the National Institute of Economic and Social Research, based in New York.
Thrifty shoppers
Back in North Idaho, Fyfe says her online shopping experiences have been incredibly convenient—and they cross oceans.
"When my daughter moved to the UK (United Kingdom) I started buying groceries from Walmart over there and I could have them delivered right to her door," Fyfe says. "I could buy them clothes, groceries, anything. It's amazing!"
Adds Lagrou: "My daughter wanted Lululemon yoga pants and I thought surely I'd have to go to the Lululemon site and buy them. But then I thought, well I'm just going to see if they have them on Amazon. And they were there—and at a terrific price!"
---