Wendy Jean Bright, 72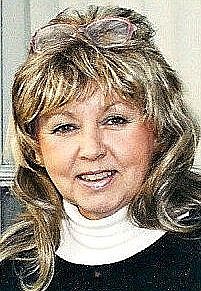 |
January 26, 2016 8:00 PM
Wendy Bright, 72, went to be with Jesus on the morning of Jan. 20, 2016, after suffering from complications involving a difficult five-month battle with brain cancer. Her family and friends are heartbroken to have lost such a beautiful soul and loving wife, mother, sister, grandmother and friend to so many.
Wendy Jean Goetz was born May 22, 1943, in Coeur d'Alene, Idaho, to Lloyd and Evelyn Goetz. After graduating from Central Valley High School, she moved to California to stay with friends, and found work at a local telephone company. Her friends soon introduced her to Dale Bright, whom she quickly fell in love with and married three months later, on March 23, 1963, in a small Las Vegas wedding chapel. The couple has since shared many memories together, including once starring on the California game show, "Let's Make a Deal" where they were winners of a stove/oven combo and pots and pans set! After having daughter, Lisa, in 1966, the family moved up to Portland, Ore., following Dale's job transfer with Union 76, where he worked as a long-haul truck driver. The couple gave birth to their second child, Matthew Bright in Portland in 1976.
Over the years in Oregon, Wendy was an active member of her church and community. She was a frequent volunteer at her children's school, as well as for Toys for Tots. She also served as a Sunday school teacher in the family's church, and as a Campfire Girls leader for several years. She was a voice for her community. Her letters to the Oregonian and Canby Herald newspapers on matters of public concerns and community events were often published in the "letters to the editor" sections.
Wendy was known for her friendly and outgoing nature and artistic talents. She had a passion for oil painting and an immense love for arts and crafts. She delighted in creating beautiful, handmade cards for her family and friends' special occasions. She also enjoyed a variety of activities throughout the years, such as tap dancing, ballet, golf, acoustic guitar, dramatics and roller-skating. As a teenager, she even won 1st place in a roller-skating marathon, where she roller-skated for nearly 48 hours straight!
Like the rest of her family, Wendy had always shared a lifelong love for the water and boating. Many family vacations were spent on Lake Pend Oreille and Lake Coeur d'Alene, camping, sunbathing, swimming and waterskiing. After Dale's retirement in 1995, the family took the opportunity to move closer to family relatives and their beloved lake, and left Oregon to reside in the Spokane/Coeur d'Alene area. During winter months, Wendy and Dale spent their time as snowbirds, taking roadtrips in their RV down to BlackRock RV Park in Arizona, where they basked in the sun and came to know many good friends.
Wendy is survived by her husband of 52 years, Dale B. Bright; and her children, Lisa Ballard and husband Mike Ballard, and her son, Matthew D. Bright. She leaves behind grandchildren, Mikey, Brandon, Tonye, Alexys and Jacob. She also leaves behind one of two brothers, Duane Goetz. She joins her parents and oldest brother, Arden Goetz, in heaven. Wendy was like a light to all the people who were blessed enough to know her. She will be greatly missed.
---