Celebrating the mountain lifestyle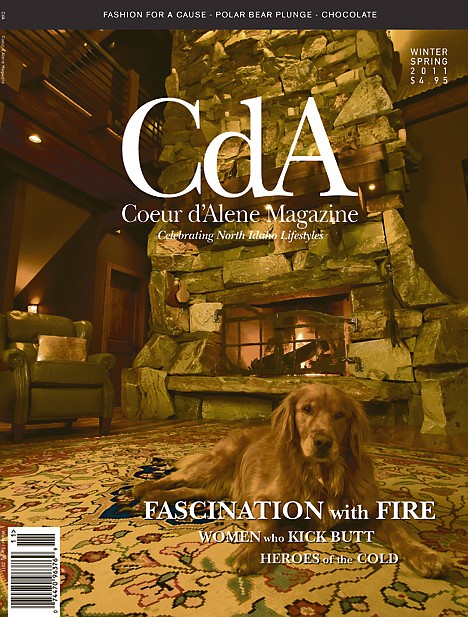 <p>The latest issue of Coeur d'Alene Magazine is on sale throughout North Idaho.</p>
by
Nick Rotunno
|
November 30, 2010 8:00 PM
The latest edition of Coeur d'Alene Magazine is on sale throughout North Idaho.
Celebrating the mountain lifestyle, the winter/spring issue is full of features, profiles and photography.
"We like to get something that's unique, and stories that connect with a lot of people in the community," said general manager Andreas John.
Readers will enjoy stories on winter athletes, tasty chocolate recipes from the area's top chefs, a feature on the Festival of Trees fashion show and a story on North Idaho weddings. There's a calendar and dining guide, too.
While the stories change with every edition, CdA Magazine stays true to its most popular topics, John said.
"We've got some mainstays that we do," he said. "We've always got recipes. We'll always have something related to the health community."
John is especially fond of this issue's health section, which highlights female yoga, pilates and kickboxing instructors. With such an active, outdoors-loving readership, the health stories have become popular, he added.
"I think that we have a lot of people in the area that are really encouraged by what our community offers in the line of health," John said. "I think that's very cool that there's so much participation. It's been a section of the magazine that has grown."
The magazine's Finer Living section is usually dedicated to one family and their North Idaho home. This time around, however, with cold weather setting in, the stories are a little different.
"With this one, we actually have six fireplaces that we photographed, and we feature," John said.
Sports fans will probably recognize the athletes who grace the pages of CdA Magazine this winter. Snowboarders Nate and Pat Holland - two brothers from North Idaho who competed at the Olympic Winter Games in Vancouver - freestyle skier Patrick Deneen, former pro hockey player Adam Deadmarsh and a pair of Spokane Chiefs, Tanner Mort and Tyler Johnson, are all profiled in the Feature section.
The biannual publication is available at some area stores and The Coeur d'Alene Press office at Second and Lakeside. Readers can also find copies in eastern Washington, and as far south as Lewiston and McCall.
CdA Magazine is $4.95.
Recent Headlines
---