Fire engulfs hobby shop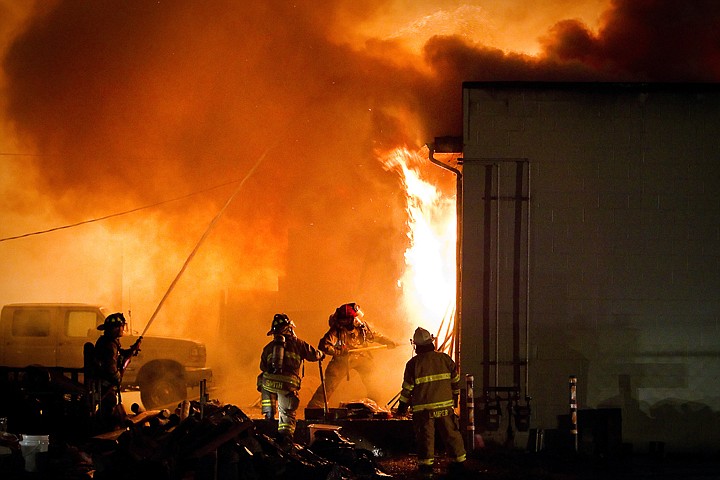 <p>Coeur d'Alene firefighters open a doorway to ventilate a fire that destroyed Performance RC Hobbies at 2928 Government Way in Coeur d'Alene Saturday night.</p>
|
November 21, 2010 8:00 PM
COEUR d'ALENE - A large structure fire engulfed Performance R/C Hobbies at 2923 N. Government Way on Saturday night.
The blaze required a multi-department effort, six engines and a ladder truck, according to Pete Vandall, Coeur d'Alene Fire Department battalion chief.
At 9:30 p.m., the fire was still burning and crews were on scene. Firefighters were spraying water from the ground and from a ladder truck.
Vandall said the fire started at R/C Hobbies, then spread to RG3 Suspension next door. Motion Sports was also threatened, but the fire had not reached the building, Vandall said.
Crews were stationed on the roof and inside Motion Sports, he added, to prevent the flames from spreading.
At the time, Vandall did not know how the fire started, he said.
The Coeur d'Alene Fire Department, Kootenai County Fire and Rescue and Northern Lakes Fire District responded to the scene.
Recent Headlines
---