Beatles for sale (finally) on iTunes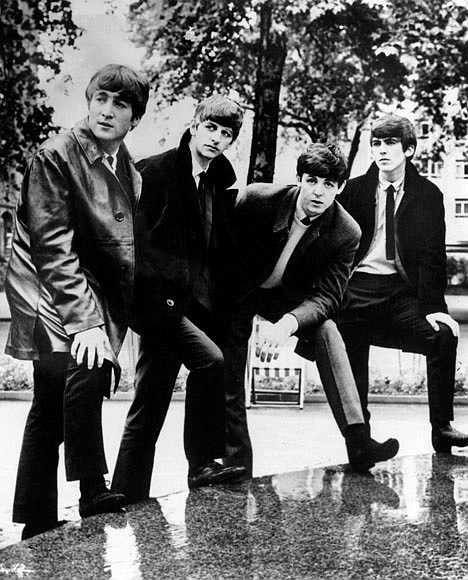 <p>Looking to buy song online? As of Tuesday, the Beatles are for sale on iTunes, but a few popular artists such as AC/DC and Garth Brooks are not.</p>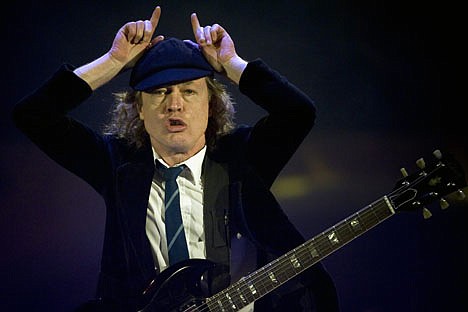 <p>Looking to buy song online? As of Tuesday, the Beatles are for sale on iTunes, but a few popular artists such as AC/DC and Garth Brooks are not.</p>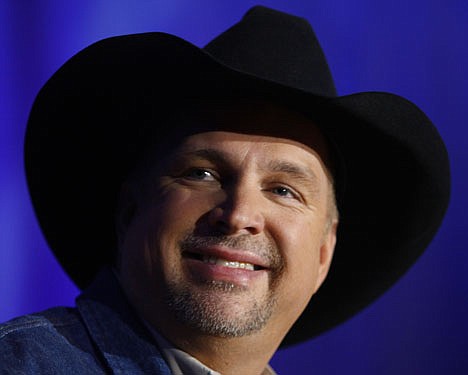 <p>Looking to buy song online? As of Tuesday, the Beatles are for sale on iTunes, but a few popular artists such as AC/DC and Garth Brooks are not.</p>
Previous
Next
|
November 17, 2010 8:00 PM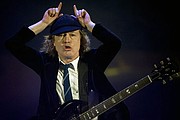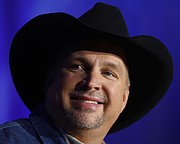 LOS ANGELES (AP) - Nearly 50 years after the Beatles took television by storm, the Fab Four's songs became available on iTunes on Tuesday, setting the stage for a possible new outbreak of Beatlemania - this one online.
After many a hard day's night of negotiations, Apple announced a deal Tuesday to immediately begin selling the Beatles' music by the song or the album. Until now, the biggest-selling, most influential group in rock history has been glaringly absent from iTunes and other legal online music services.
"The Beatles are one of those groups that parents and young people can kind of come together on, no pun intended," said Craig Marks, editor of Billboard magazine. "There are kids and there are baby boomers and people in between who, for whatever reason, never did download those Beatles songs because they weren't on iTunes, and now they're going to have the opportunity to do so."
Within hours of their availability Tuesday, eight Beatles recordings were at one point among the top 25 albums sold on iTunes, including a $149 boxed set at No. 13. The eight also included "Abbey Road," ''The White Album" and "Sgt. Pepper's Lonely Hearts Club Band."
Apple would not release first-day sales figures or the number of Beatles albums or singles downloaded. ITunes' top albums list is a fluid, real-time chart that changes several times throughout the day; the 25th album may sell only a few thousand copies in a week.
It is unclear how big the Beatles could become on iTunes. After all, many Beatles fans already have copied the group's CDs to their iPods.
"It seems like too little, too late," said Kerry Sullivan, 24, a senior at Saint Thomas Aquinas College in Sparkill, N.Y. "Everyone who wants the Beatles catalog probably already has it. If, you know, they really wanted the Beatles, they know somewhere else to get it already."
Forty years after the Beatles broke up, Apple is selling 13 remastered studio albums, the two-volume "Past Masters" set and the "Red" and "Blue" greatest-hits collections. People can buy individual songs for $1.29 apiece or download entire albums, at $12.99 for a single album and $19.99 for a double.
Apple is also selling a special digital boxed set that includes all the albums and a download of the 41-minute movie of the Beatles' first U.S. concert, "Live at the Washington Coliseum, 1964."
Apple struck the agreement after on-and-off negotiations with the Beatles' recording label, EMI Group, and their management company, Apple Corps.
Apple Corps had resisted selling Beatles music on iTunes in part because of a long-running trademark dispute with Apple. The feud was resolved in 2007 when the companies agreed on joint use of the apple logo and name. Many people saw that as paving the way for an agreement for online access to Beatles songs.
EMI Group CEO Roger Faxon would not say whether the Beatles had gotten a special deal from Apple, which usually keeps 30 percent and gives the rest to the label and the artists.
Even without digital sales, the band was making money. The Beatles have sold 600 million albums worldwide since the 1960s, and last year's remastered versions sold 18 million. Cirque du Soleil used Beatles music for the soundtrack to its "Love" show. And "The Beatles: Rock Band" video game came out last year.
Lance Grode, a lawyer who worked for the firm that represented Beatle George Harrison in the late 1970s, said there was fear that once the Beatles embraced iTunes, the music would be so easily available that it would be harder to promote such special releases.
But ultimately, Grode said, the Beatles probably concluded that "there was too much money being left on the table. This is a money play, pure and simple."
For the music industry, the arrival of the Beatles for download didn't elicit many smiles.
"The digital music market - and the young music fans record labels desperately need to get engaged - need new music products, not yesteryear's hits repackaged," said Mark Mulligan, a Forrester analyst.
Moreover, about 90 percent of music online is downloaded illegally, music lawyers say.
Garth Brooks, Kid Rock and AC/DC are among the remaining major artists who refuse to sell their work through Apple. Some want more control over prices or the ability to force shoppers to download entire albums instead of individual songs.
Steve Jobs, Apple's CEO, couldn't resist celebrating the Beatles' arrival with an obvious quip Tuesday. "It has been a long and winding road to get here," he said.
Recent Headlines
---