Found Images - Nov. 13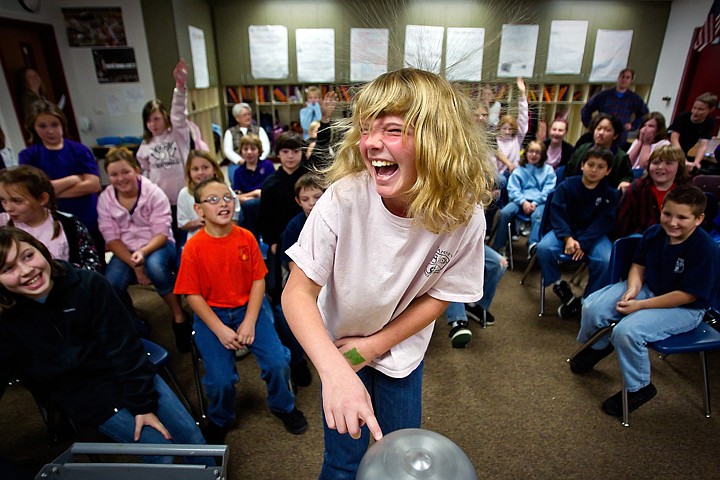 <p>JEROME A. POLLOS/Press Avery Turley, 10, reacts to her hair-raising experience during a hands-on science experiment with static electricity Friday at Ramsey Elementary's science day.</p>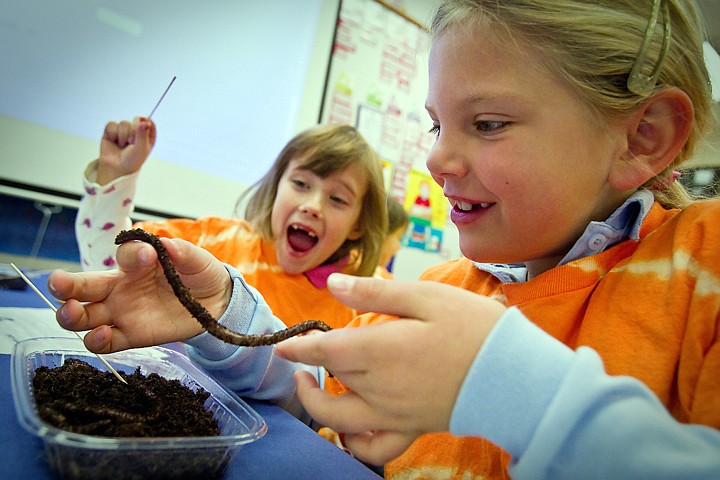 <p>JEROME A. POLLOS/Press Jadin Krier, 6, inspects an earthworm while Emma Buckmeyer, 6, gets a little squeamish with the classroom science lesson Friday at Ramsey Elementary.</p>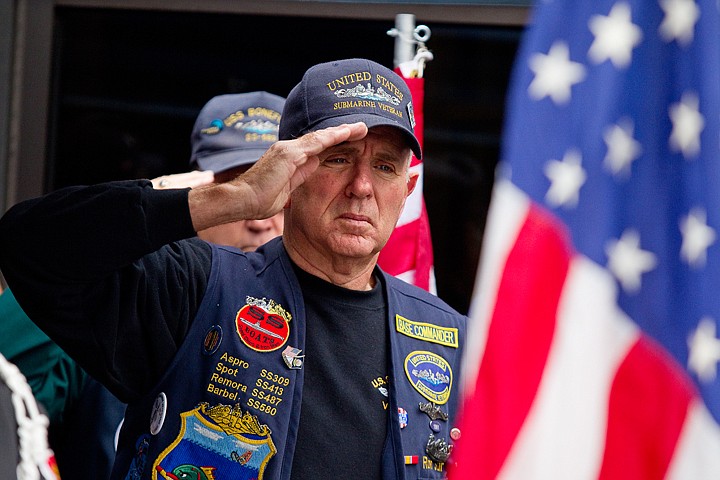 <p>SHAWN GUST/Press Ron Star, Farragut base commander of United StatesSubmarine Veterans, Ic., salutes the American flag Thursday during a Veterans Day ceremony at Hayden City Hall. Approximately 150 were in attendance.</p>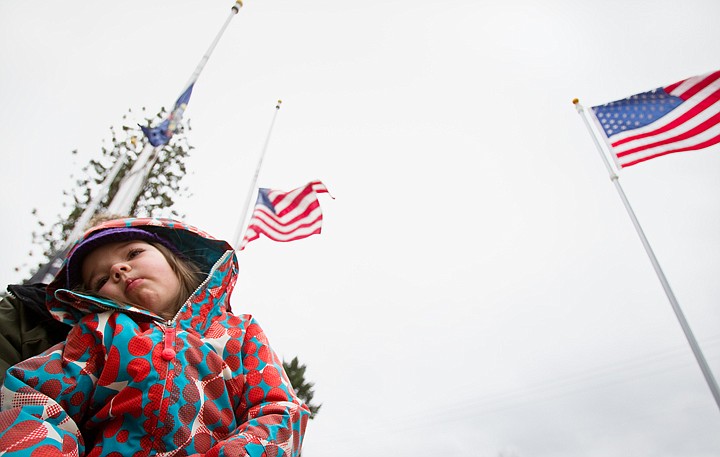 <p>SHAWN GUST/Press 3-year-old Ashlyn Perry, of Coeur d'Alene, patiently sits with her grandfather during a Veterans Day event in Hayden.</p>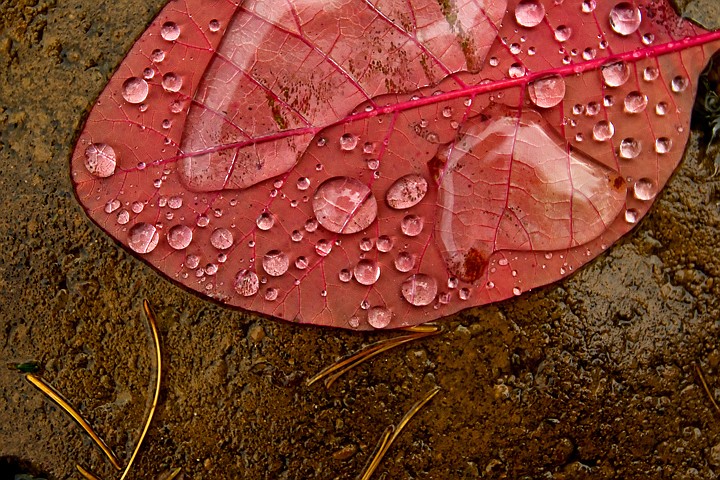 <p>JEROME A. POLLOS/Press Water beads up on a leaf after a light rain Friday as an incoming storm blew into the area.</p>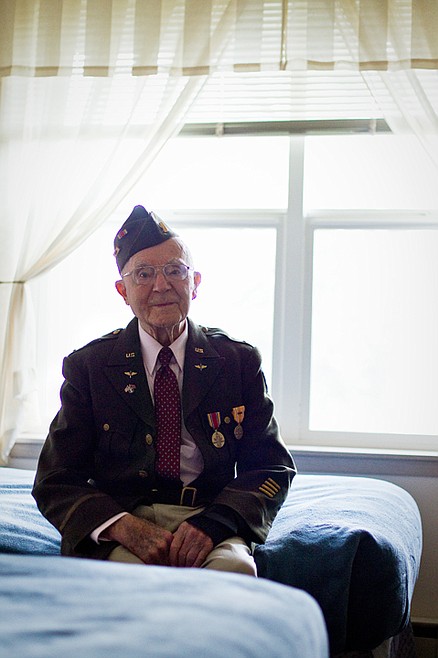 <p>SHAWN GUST/Press Bruce Johnson, 94, served three years in the Air Force during World War II. In honor of Veterans Day, Johnson wore his original uniform Thursday during ceremonies at Legends Park Assisted Living Community in Coeur d'Alene.</p>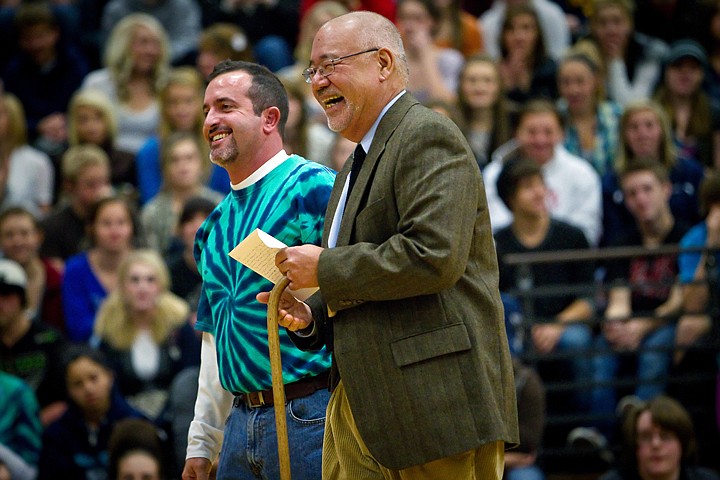 <p>JEROME A. POLLOS/Press Galen Louis walks alongside his son, Kelly Reed who is a teacher and coach at Lake City High School, after he was named November's First Class School Champion at an assembly Friday. Reed was nominated by one of his students, Kierstie Shellman. "He is a very positive guy and always has words of encouragement," Shellman wrote about Reed in her nomination letter. Whether you're an A-plus student, or a student just struggling to get by, Mr. Reed will help you get you where you want to be."</p>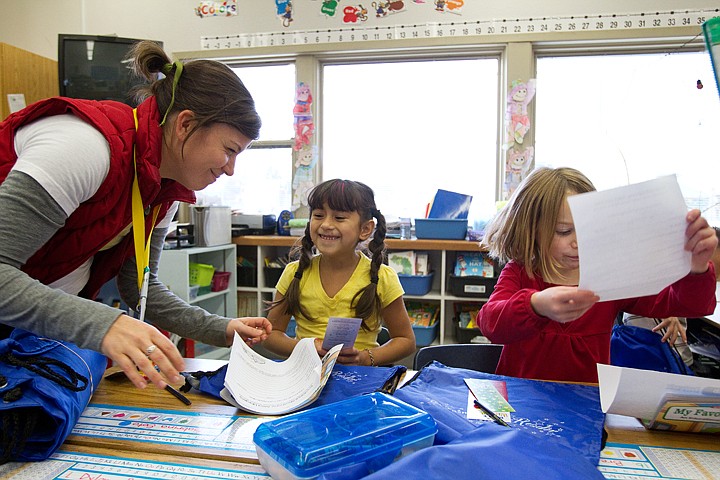 <p>SHAWN GUST/Press Teresa Avakian, first grade teacher at Borah Elementary School, helps Sabrina Soto with the contents of her Shining Star Reader book bag Monday as Breelynn Pegg, far right, rifles through her satchel of goodies. Panhandle State Bank provides more than 800 first grade students throughout Kootenai County with the bags, which include book marks, pencils, coloring books, a library application and a letter describing the program for parents, as a way to promote reading. Teachers also receive monitory donations of $75 to help provide classrooms with reading materials.&lt...
Previous
Next
|
November 13, 2010 10:15 PM
A collection of imagery found while out and about in North Idaho during the past week.
Recent Headlines
---