Rock 'n' Roll choir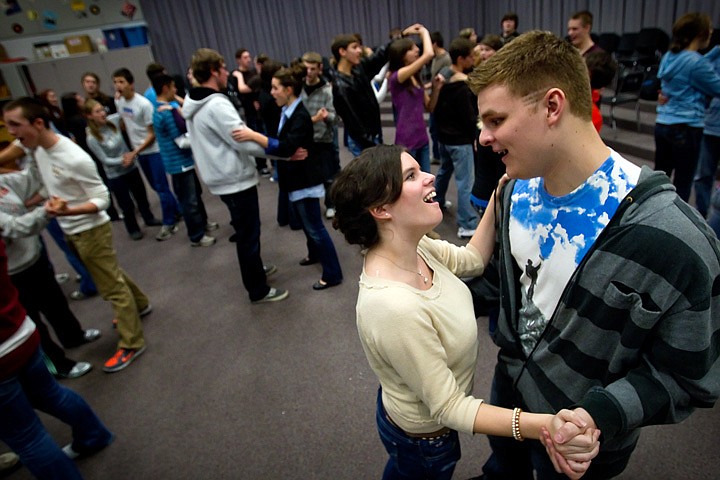 <p>Caroline Rowland and Alex Carey rehearse Tuesday for the Post Falls High School production of "Rock & Roll Hall of Fame" show that opens tonight at 6:30.</p>
by
Brian Walker
|
November 10, 2010 8:00 PM
POST FALLS - Post Falls High choir students are taking a step back in time to raise funds for their future needs.
The Troubadors will present two Rock 'n' Roll Hall of Fame concerts, a collection music from the 1950s and '60s, tonight and Thursday at 6:30 at the high school stage.
Cost is $5 for students and $7 for adults. Doors open each night at 6.
Advance tickets can be purchased at the high school office. Tickets will also be sold at the door if available. About 30 tickets remain for sale each night.
The stage will be set up like an old-time photo shop. The students will be dressed according to the era and feeding a juke box before singing songs. Small root beer floats will be sold for $1 during the 10-minute intermission.
"We did the concert once before about seven years ago, and I just wanted to do it again," said John Kracht, PFHS choir director. "I really enjoy the music of that era."
The concerts are a fundraiser to send choir students to the Heritage Music Festival in Seattle in the spring.
"We're not in a position to go to a festival this fall because of travel expenses, so we figured we'd do a fundraiser now so we can compete in Seattle," Kracht said.
Each student must raise $360 for the trip.
Fifty-seven students will perform in the rock 'n' roll concerts, which are expected to run to about 8:30 p.m.
Recent Headlines
---