'More powerful than you could ever imagine'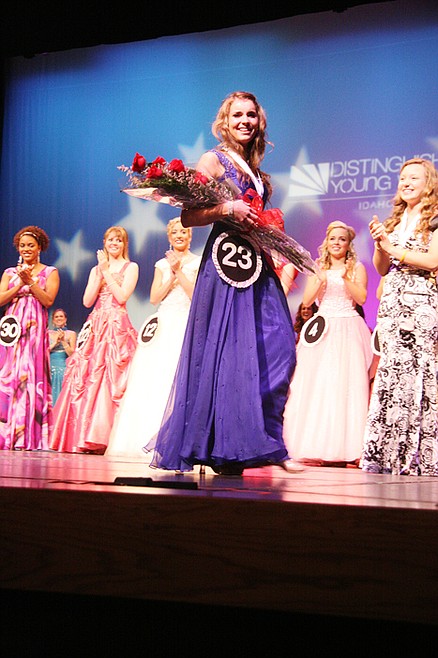 <p>Jessica Vance, 17, of Idaho Falls was named Idaho's Distinguished Young Woman on Saturday at North Idaho College. Vance will compete in the national finals in Mobile, Ala.</p>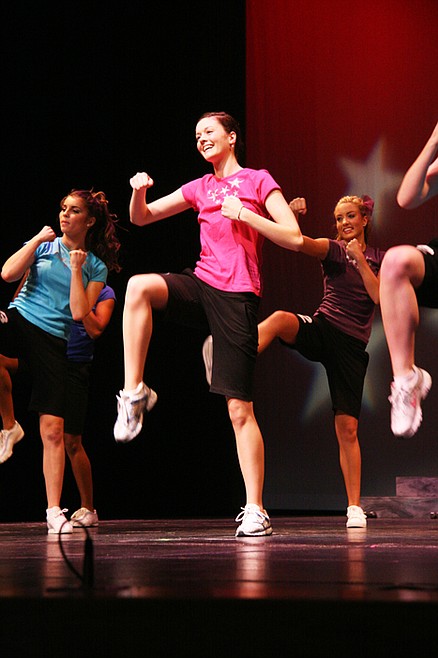 <p>Lace City High School senior Rachel Olvera performs a fitness routine during Saturday night's Idaho Distinguished Young Women (formerly Junior Miss) scholarship program at North Idaho College. Olvera won the overall scholastic award, earning $500 in scholarship money.</p>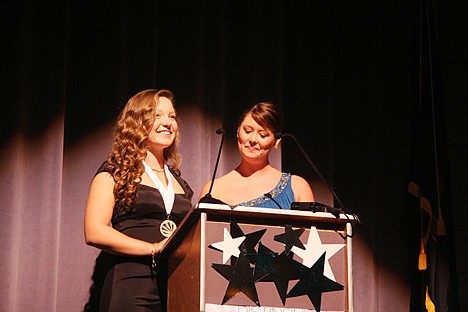 <p>Madison Leonard, left, of Coeur d'Alene, last year's Idaho Junior Miss and eventual Distinguished Young Woman of America, emcees the DYW program alongside Jade Jordan at North Idaho College on Saturday.</p>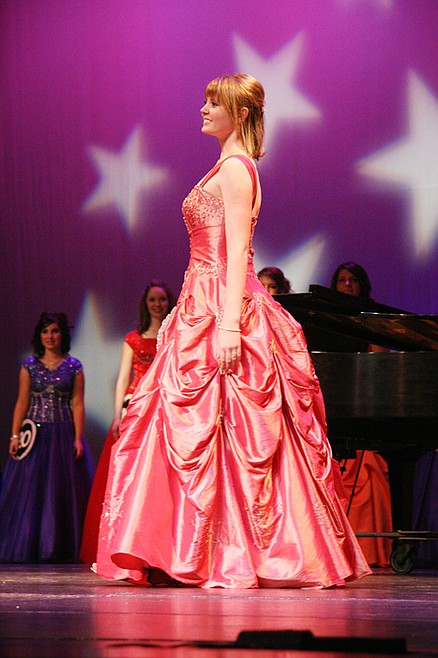 <p>Hailey Smith, a senior at Post Falls High School, was named one of 10 finalists at the Idaho Distinguished Young Woman scholarship program on Saturday at North Idaho College.</p>
Previous
Next
by
Nick Rotunno
|
November 8, 2010 8:00 PM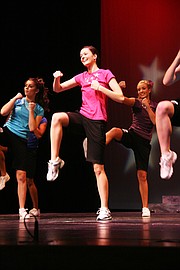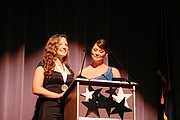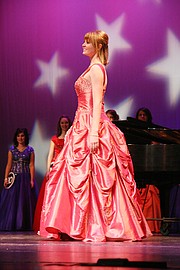 COEUR d'ALENE - Up on the wide stage at Boswell Hall, 36 young women sang together for the last time on Saturday.
Dressed in formal gowns, wearing makeup and glitter and sparkling jewelry, the Idaho Distinguished Young Women contestants had reached the very end, the final song of the program's final night. Their voices blended into harmony, rising and falling with every note.
Off to stage right, overcome by the bittersweet emotion of it all, a willowy 17-year-old named Rachel Olvera tried her best to hold back tears.
"The relationships that I found with the girls, the friendships, will stay with me for the rest of my life," said Olvera, a senior at Lake City High School. "Overall, the (program) was emotional because you were learning about yourself."
The Idaho Distinguished Young Women Scholarship Program, formerly known as Junior Miss, took place Thursday through Saturday at Boswell Hall, a large auditorium on the North Idaho College campus. Representing high schools throughout Idaho, those 36 girls performed a fitness routine, displayed their unique talents and expressed themselves verbally - all before a panel of scrupulous judges.
"It's been show-stopping - every single performer has been absolutely amazing," said emcee Jade Jordan, speaking to the crowd. "This has been a dream of making friends, and making memories."
Last year's Idaho Junior Miss, Madison Leonard of Coeur d'Alene - who was later named the first Distinguished Young Woman of America at the contest's highest level - emceed alongside Jordan. Leonard also performed later in the night.
Sequestered at the Post Falls armory, the young women - most of whom were billeted by local families - only had one week to learn and practice their routines. Time was tight, contestants said, and the pressure was intense. The girls also earned points for personal interviews (conducted prior to the event) and academic achievement throughout their high school careers.
When the program concluded, 17-year-old Jessica Vance from Idaho Falls High School was named Idaho's Distinguished Young Woman. Vance will travel to Mobile, Ala., next June for the national finals, where she'll compete against teenage students from all 50 states. The title of Distinguished Young Woman of America, as well as $125,000 in cash scholarships, will be on the line.
Vance "had no idea" that she'd be declared the winner Saturday, she said, but "It was one of the goals I had when I came here."
Learning the fitness routine - a fast-paced amalgamation of kickboxing moves, lunges, push-ups and jumping jacks - was the toughest part of the contest, Vance said.
"We did do 18 lunges every single time (we performed)," she added, "so that adds up."
For the next six months, Vance will prepare for the national finals. She'll pay special attention to her interviews, she said, an important component of the DYW program.
"Just get as many interviews as I can ... It's good to practice and make sure I know how to present myself."
Vance was chosen from a group of 10 state finalists, as selected by the judges. Olvera, with a GPA of 4.5, was also announced as a finalist. She performed well in the fitness category, danced ballet and persuasively answered a random, challenging question during the self-expression element (an answer that extolled the merits of the United States' space program).
When the finalists were revealed, Olvera remembered, she experienced "just a flood of emotions."
She figured her straight A's might've helped, though.
"I was surprised, but I also knew if I was overall scholastic (the top scholastic performer), that would push me near the top 10," Olvera said. "So many girls had phenomenal grades. It was a shot in the dark."
As it turned out, all that studying paid off: Olvera did indeed earn the overall scholastic award, worth $500 in scholarship money.
"Being chosen as a top 10, being recognized by the girls, just makes you realize how strong you are, and really solidifies your self-confidence," said Olvera, who plans to attend Brigham Young University in Provo, Utah, next fall. "I would recommend the program to anyone. I just want to give a big thank you to all my teachers who supported me over the years."
She wasn't the only local finalist, however. Hailey Smith, a tall and well-spoken senior from Post Falls High School, was also selected as a top 10 contestant. Smith won scholarship dollars, too, earning the $250 interview award Saturday.
"I was just excited and so honored to represent such a great group of girls," she said.
The Distinguished Young Women program had a profound effect on the 18-year-old Smith, she revealed. Working with her fellow competitors, forging new friendships along the way, was by far the most rewarding aspect of the program, she said.
"We bonded a lot during our week together," Smith recalled. "I think the song that we sung was only a part of what we shared."
A young woman with lofty goals, Smith plans to study pre-med as an undergraduate, and would like to eventually become a pediatric oncologist. She's debating between Washington State University and George Fox University in Newberg, Ore.
She'll always remember DYW, Smith said, and the people she met.
"The experience is so much more powerful than you could ever imagine."
Recent Headlines
---