Good, evil and fun all in one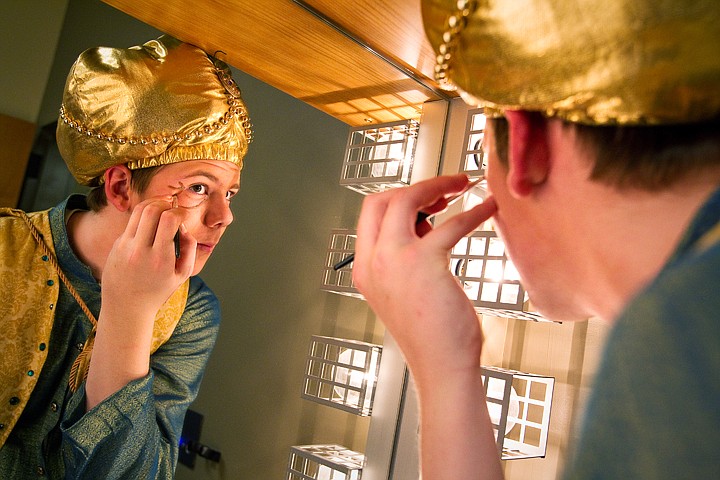 <p>Mark Maret, who plays the Sultan, applies stage makeup during a rehearsal of "Aladdin" Tuesday at the Kroc Center.</p>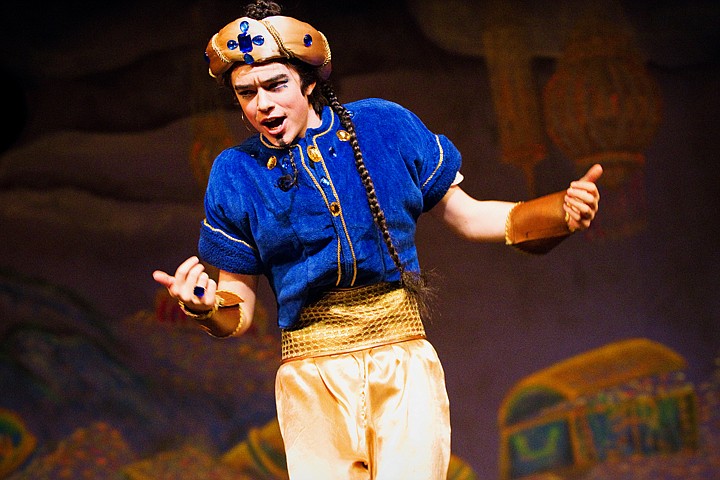 <p>Presley DuPuis, 14, plays the roll of the genie in the Christian Youth Theater's production of "Aladdin" the opens tonight at 7 p.m. at the Kroc Corps Community Center in Coeur d'Alene.</p>
Previous
Next
by
BILL BULEY
Staff Writer
|
November 4, 2010 9:00 PM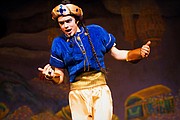 COEUR d'ALENE - There may not be, says Jonathan Wenger, a better role to play than Jafar from "Aladdin."
Not when you like to be the bad guy.
"There's nothing better than to play a villain," he said.
Wenger proves it by offering up a crooked cackle and sly smile. He then explains he wants his Jafar to be just like the one people have come to know in the Disney movies.
"He's always around everywhere, trying to get in everybody's business, trying to get the advantage on everybody," Wenger said.
But in the end, of course, Jafar can't win.
"Regrettably not," Wenger said.
The Christian Youth Theater-North Idaho is performing the musical "Aladdin" Nov. 5-14 at the Kroc Center. Friday is opening night.
"This 'Disneyesque' show has everything," says a press release. "A magical Genie, fantastic bad guys, heroic good guys and a true love story that will touch everyone's heart. Not only does Aladdin and his helpful Genie outwit the evil Jafar and save Princess Jasmine, but with the help of the Magic Lamp, they put on spectacular production numbers set in the Cave of Wonders, the Baghdad marketplace the Sultan's Palace all with the talents of the 74-member cast."
Daniel Connelly, intern director, likes the way "Aladdin" is coming together.
"They call it Christian youth theater, but really it's like professional theater," he said.
Wenger, he said, doesn't just play Jafar. He becomes him.
"He appears so evil in his part, that's awesome," Connelly said.
Andrew Steiner plays Babkak, one of Aladdin's friends.
"I'm the strong one, his best buddy," he said.
He said it has been wonderful creating a character who gets to break out of jail, disguise himself as a woman and sneak into a palace.
"I'm loving it," Steiner said.
Presley DuPuis plays Genie, which involves singing the cool songs and having the fun lines, he said.
In past stage roles, DuPuis has played a drunken pirate, a crazy gatekeeper with a funny voice, and "Grandpa George."
Genie tops them all, he said.
In one character, he's good, he's fun, he's got the moves, too.
"It's going to be a great show," he said.
Those who come to the musical will "see a fairy tale that will take them out of this world - take them from their seats and suck them into this story," Connelly said.
Recent Headlines
---