'They are the race'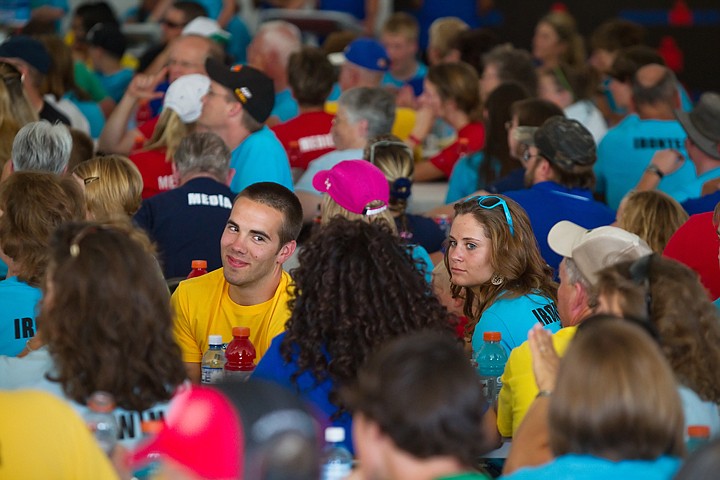 <p>Coeur d'Alene residents Tyler Cook, left, and Miranda Fox, talk with fellow volunteers Monday during a banquet recognizing the thousands who offered support in the 2010 Ironman.</p>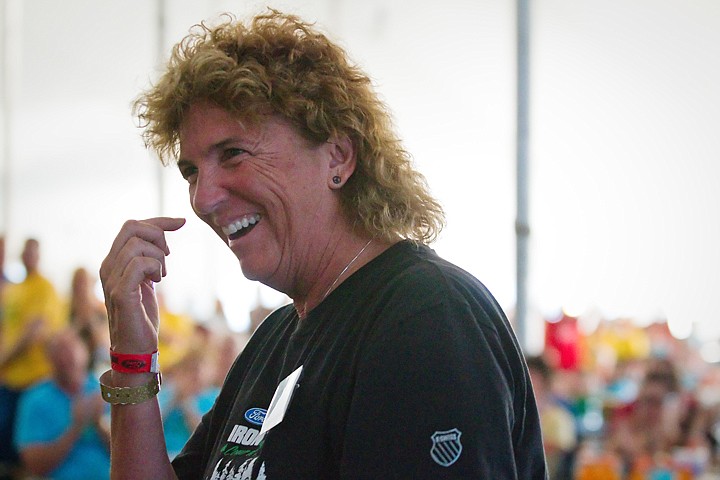 <p>Dee Fraser reacts after she was announced as the 2010 Ironman Coeur d'Alene volunteer of the year.</p>
Previous
Next
by
BILL BULEY
Staff Writer
|
June 29, 2010 9:00 PM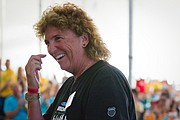 COEUR d'ALENE - When athletes would run by an aid station during Sunday's Ironman Coeur d'Alene and ask for water, Gatorade, a cold sponge or bananas, they got it.
When they needed sunscreen, someone put it on for them.
When they needed encouragement, they heard it.
When they needed to be held up after finishing, they were.
Say thanks to the volunteers of Ironman, all 3,600 of them.
"From the beginning at the time you dropped your clothes off to the time they were putting a wrap around your shoulders to stay warm at the end, there was not a step missed," said Jim Smith of Hayden, who completed the daylong race in 13 hours, 28 minutes.
He said volunteers even ran beside the athletes to give them whatever it was they wanted.
"And if somebody missed them, they would shout ahead," Smith said.
Those volunteers were honored Monday with a banquet, prizes and praise.
"They are the race. Without them, it doesn't happen," said race director Mac Cavasar. "I can't be prouder of our community and what our values are."
The volunteer of the year award for Coeur d'Alene Ironman went to Dee Fraser. Her day started at 4:30 a.m. and didn't end until midnight. She worked on registration, crowd control, security, medical tent and finally, the volunteer banquet.
"It's great to serve the community, give back, great opportunity," said Fraser, who has volunteered here for seven years.
She said she loves spending the day helping the men and women of Ironman achieve their goal.
"They're safe, they're happy," she said. "Good experience."
Coeur d'Alene's Richard Ochoa has volunteered at all eight Ironman Coeur d'Alenes. Sunday, he started his day at 7:30 a.m. with traffic control, went to aid stations on the run course by the afternoon, and ended the night as a finish line catcher on Sherman Avenue.
"I like to help them out," said the longtime runner. "I know I like to be helped out when I run marathons. This is a lot harder than a marathon."
Recent Headlines
---