Fireworks donations doing well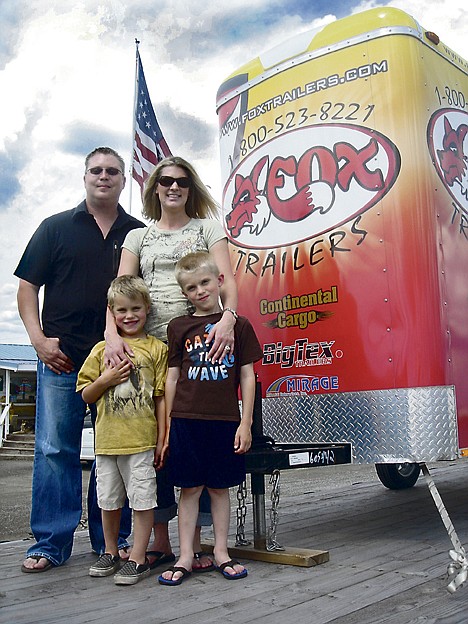 <p>Fox Trailers at Stateline, Idaho, donates $500 to the Community Fireworks Fund. From left are owner Chad Fox, Jen Fox, Tyson Fox, front left, and Mason Fox.</p>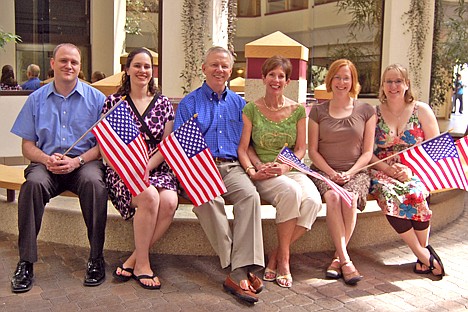 <p>Atchley Financial Group donates $500 to the community fireworks fund. From left are Michael Tannenberger, Aimee Tannenberger, Les Atchley, Janey Atchley, Courtney Perschau and Allison Hatch.</p>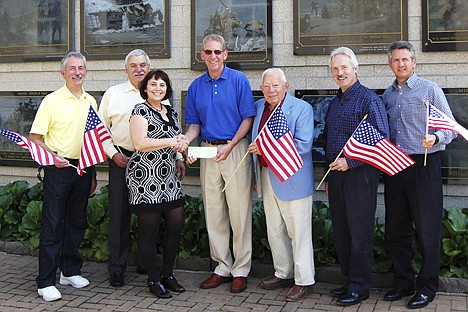 <p>Local legislators and county officials representing the Kootenai County Republican Party donate $500 to Coeur d'Alene's community fireworks fund. From left are Sen. Jim Hammond, Sen. John Goedde, fundraiser coordinator Debbie Berger, Rep. Bob Nonini, Rep. Frank Henderson, County Assessor Mike McDowell, and County Prosecuting Attorney Barry McHugh.</p>
Previous
Next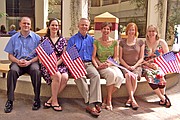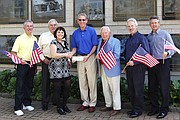 Organizers of the community fireworks display are confident they will reach the goal needed to fund the Fourth of July celebration.
"Our business community and individuals have stepped up in a large way to make sure this community event is bigger and better," said Todd Christensen, president and CEO of the chamber. "The event will truly honor and celebrate our heroes - both past and present."
The goal is $30,000.
Debbie Berger, community fireworks fundraising coordinator with the chamber, said they are pleased with all the private donations this year.
"We are seeing many more smaller donations from $10 to $25. This really shows how much our community likes and supports this event," she said. "We have private donors giving $500 to $1,000 who want to remain anonymous. We appreciate their support as well."
Donation buckets are located at businesses throughout town. Buckets will also be passed during the Fourth of July parade to accept contributions.
Contact Berger at Debbie@CdAChamber.com or call the chamber, 664-3194.
Recent Headlines
---