Chan calls 'Karate Kid' role a nice break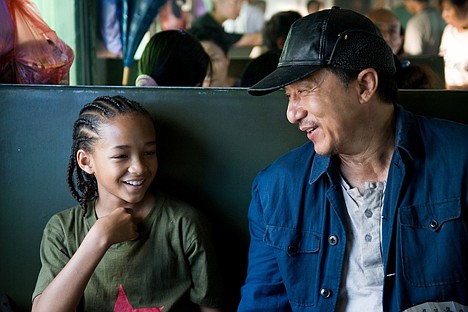 Chan calls 'Karate Kid' role a nice break
by
Chi-Chi Zhang
|
June 20, 2010 9:00 PM
BEIJING - Jackie Chan says his serious role in "The Karate Kid" was a pleasant break from his usual action-comedy parts.
Chan's turn as the stern Mr. Han, the Mr. Miyagi character in the remake of the '80s hit, has won praise from reviewers, including The Associated Press.
He told reporters in Beijing on Wednesday that such parts are rarely offered to him in the U.S., where audiences are more used to seeing him in jokey, lighthearted roles in films such as the "Rush Hour" series.
"I'm very happy to take on a different role. It's not just a comedy, but a serious role," Chan said.
Sony's new version of 1984's "The Karate Kid" debuted at No. 1 for the weekend with a whopping $56 million, according to studio estimates. Costing just $40 million to make, the film far exceeded the studio's expectations.
Will Smith, whose 12-year-old son Jaden stars in the movie, said he hopes that success will extend to China, where the film opens nationwide on Tuesday.
"I'm very excited about how well the movie did in the U.S. and I hope the rest of the world will have the same reaction," said Smith, who served as an executive producer on the film alongside wife Jada.
Smith flew to China to promote the film's Chinese release with Chan and said the joint Chinese-U.S. production shot in Beijing could pave the way for more.
"This collaboration will speak loudly. It's truly a collaboration of two very different nations," Smith said.
Recent Headlines
---