'Make a Splash' with summer reading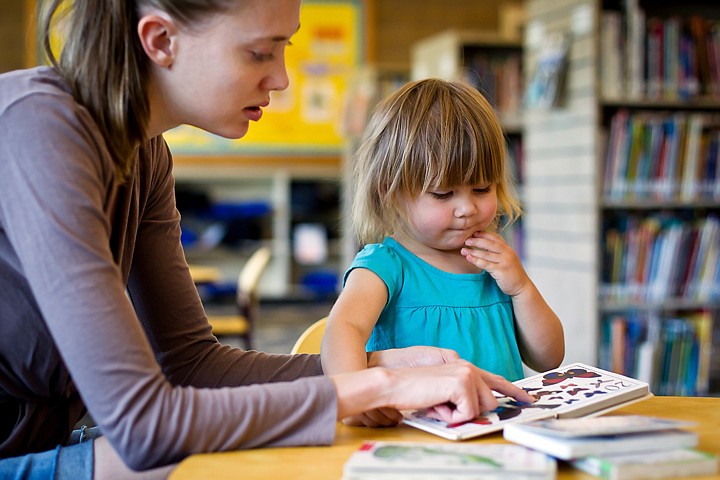 <p>Tamara Kermelis reads to her daughter River Kermelis, 2, during a visit Monday to the Coeur d'Alene Public Library.</p>
COEUR d'ALENE - The libraries in Post Falls and Coeur d'Alene are beginning summer reading programs this week.
The Post Falls Library kicks off its "Make a Splash @ Your Library" summer reading program on Wednesday.
Children who register between 10 a.m. and 2 p.m. and 3-7 p.m. will receive a free book, make a fish craft and get a reading log.
Children may also register at any time after those times at the library, but the books and craft are only available on Wednesday.
Weekly prizes and drawings will be given through Aug. 31 to keep kids excited about reading.
For more information, call Lucy at 773-1506, ext. 27, stop by the library at 821 N. Spokane St., or visit postfallslibrary.kcl.org.
Coeur d'Alene shares the theme, "Make a Splash at the Library," with all the public libraries in the Cooperative Information Network.
Summer Reading begins in the Lake City today and offers programs for ages newborn to 13.
Kids participating in Summer Reading are encouraged to pick up a reading log in the Seagraves Children's Library and to keep track of the time they spend reading or being read to. For each three hours of reading, bring the log back to the library to receive a prize. Even kids who are not attending programs are invited to participate through a reading log.
And this year they won't be reading for themselves alone. They can also earn reading time for their schools. In the fall the school credited with the most accumulated reading time will earn the right to display a traveling trophy in their school library.
Anyone who needs accommodation to participate in a library program is asked to contact the staff prior to the activity by calling 769-2315.
Recent Headlines
---