Peace and contentment for pets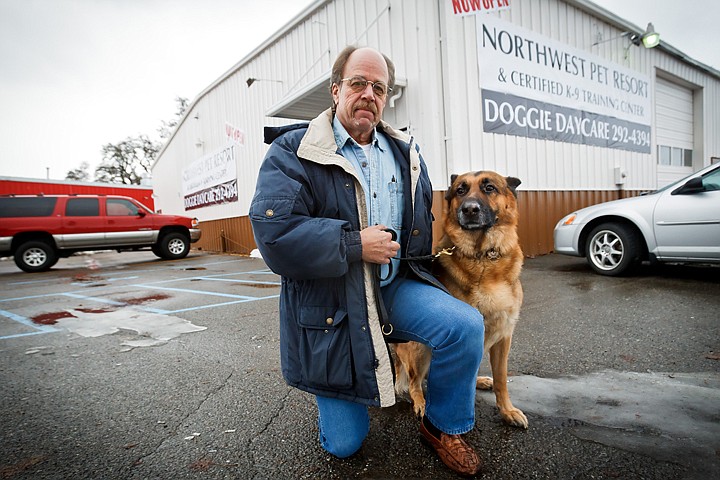 <p>Ralph Ansel has a background in law enforcement and police dog training and recently opened the Northwest Pet Resort on Northwest Blvd. in Coeur d'Alene.</p>
by
BILL BULEY
Staff Writer
|
December 11, 2010 8:00 PM
COEUR d'ALENE - When Ralph Ansel walks in the kennel area at Northwest Pet Resort, he hears nothing.
When he walks in at night to check on the dogs, again, he hears nothing.
And that's a good thing.
"That's because all the dogs are nice and safe, comfortable and content," said Ansel, co-owner of the pet care business that recently opened at 1717 Northwest Boulevard. "And that's what counts."
Ansel, who retired after 15 years with the Riverside County Sheriff's Department and moved to North Idaho in March, also worked in executive protection - he looked after producer Aaron Spelling for two years - and is a K-9 trainer.
His 7-year-old German shepherd, Argo, is an explosives detection dog.
Northwest Pet Resort offers daycare, overnight boarding, obedience training, grooming and pet adoptions.
Key, Ansel said, is the cleanliness and safety of the dogs.
"That's paramount," he said.
The kennel area is designed to hold 24 dogs, and may be expanded to hold up to 60. There are also separate play areas for dogs.
Ansel said he designed each kennel "to give the dogs peace and contentment they deserve."
Each is clean, comfortable and private.
Business has been good, he said, with many calling to inquire about overnight boarding, daycare and classes.
"Things have been going great," he said.
He opted to venture into the pet care business with son Scott because he enjoys working with dogs "and making the dogs and the families better teams so they understand the dog and the dog works better for the family," he said. "People are happier with their pets."
Bonnie Whiting, owner of Alternative Pet Rescue and a dog trainer, will be operating out of Northwest Pet Resort.
Between Ansel and Whiting, they have more than 50 years of dog training experience.
Ansel said they also plan to get involved in fundraising for the humane society.
"We want to be an asset to the community," he said.
Northwest Pet Resort is open daily.
Information: 292-4394
Recent Headlines
---