Pilgrim's Market opens Gourmet CdA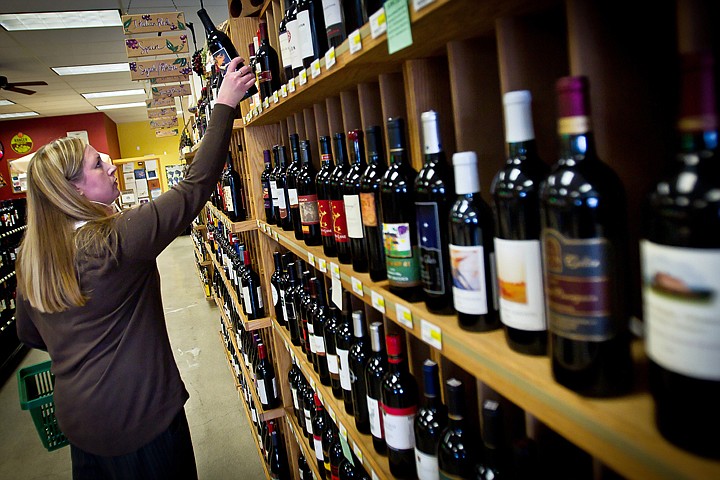 <p>Regan Call browses the wine section of Pilgrim's Market while shopping Wednesday at the Coeur d'Alene business. The storefront is now offering personal shopping, catering, delivery and wine-cellar fulfillment for customers.</p>
COEUR d'ALENE - Well-heeled visitors and year-round residents have a new service available to stock their pantries and wine cellars with gourmet items.
Gourmet CDA is a division of Pilgrim's Market that provides and coordinates personal shopping, catering, delivery and wine-cellar fulfillment. Foods are sourced from Pilgrim's Market and a network of local farmers and regional gourmet food distributors.
"It is an extension of our store," said Joe Hamilton, owner of Pilgrim's. "We changed the name for the folks who are out of town. It is easier to remember."
He said he also did not want to create the impression that Pilgrim's is a high-priced store.
"Customers of Gourmet CDA will get the same discounted prices," Hamilton said.
Personal shopping and catering are the primary services provided by Gourmet CDA. They specialize in local, organic produce, grocery, beer and wine, deli, exotic meats, direct-ship seafood, gourmet and specialty pre-made meals, allergy-free, dietary restrictions and supplements. Their goal is to get to know the area's visitors and their culinary preferences so they can take care of their gourmet grocery needs for the duration of their stay with just a phone call.
Although Gourmet CDA's services will be used by some full-time Idaho residents, the business is designed to primarily serve the needs of Coeur d'Alene's seasonal visitors and homeowners.
"Seasonal visitors will come to the store and create a custom order list," Hamilton said. "For the rest of their stay, they can just call and say 'we want those crackers, that cheese or milk.' They can pick up their order, or a concierge company will deliver it."
The personal shopping service will also ask a 15 percent gratuity, he said.
Information: 676-9730 or www.gourmetcda.com
Recent Headlines
---