Nuggets push back, stay alive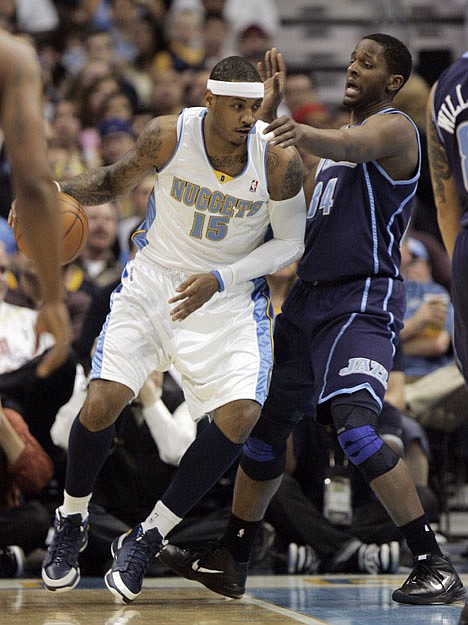 Nuggets push back, stay alive
Carmelo Anthony got the help he was begging for, J.R. Smith found his long-range touch and the Denver Nuggets avoided elimination with a 116-102 victory over the visiting Utah Jazz on Wednesday night.
The Nuggets, trying to become the first team in four years to overcome a 3-1 deficit in the playoffs, sent the series back to Salt Lake City for Game 6 on Friday night despite losing center Nene to a sprained left knee in the first half.
Anthony had 26 points and 11 rebounds, Smith made four big 3-pointers among his 17 points, and Chauncey Billups had 21 points for the Nuggets.
Denver won a game in which it was facing elimination for the first time since the 1994 Western Conference semifinals against Utah. The Nuggets had lost eight straight elimination games, six since Anthony joined the team in 2003.
Bucks 91, Hawks 87: Brandon Jennings scored 25 points, Kurt Thomas drew a crucial charging foul against Joe Johnson and Milwaukee stunned the home team with a 14-0 run late in the game, beating the favored Hawks for a 3-2 lead in the best-of-seven series.
"We feel great," Thomas said. "Even after the first two games, we felt very confident we would go home and get the job done."
Milwaukee's third straight win over third-seeded Atlanta gives the upstarts a chance to wrap up the first-round series at home in Game 6 on Friday night.
Recent Headlines
---