LCHS grad Crimp is Goldwater scholar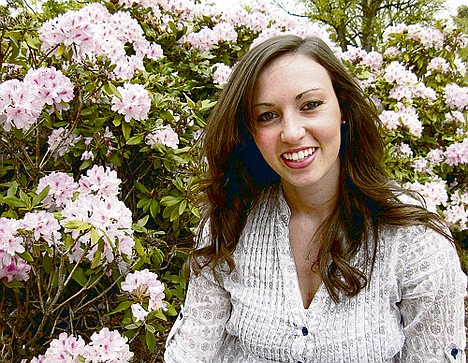 <p>Caitlin Crimp, a Lake City High graduate an Oregon State University Honors College student majoring in biochemistry/biophysics, has been named a Barry M. Goldwater Scholar.</p>
by
Theresa Hogue
|
April 24, 2010 9:00 PM
CORVALLIS, Ore. - A Lake City High School graduate has been named a Barry M. Goldwater Scholar.
Caitlin Crimp, an Oregon State University biochemistry/biophysics major, was the only OSU student to receive the recognition this year.
Goldwater scholarships, which cover the student's eligible expenses for undergraduate tuition, fees, books and room and board, are awarded to the nation's top students in science, math and engineering.
"The program offers a very challenging and rigorous curriculum," she said, "and I always enjoy a challenge."
Crimp, a native of Coeur d'Alene, arrived at Oregon State in 2007 after graduating from Lake City High School. During her freshman year she decided that she wanted to focus on a different area of science, choosing biochemistry/biophysics.
After graduation, Crimp hopes to attend medical school and obtain an M.D./Ph.D dual degree in biochemistry so that she can conduct translational biomedical research and teach at a medical university.
The Goldwater Scholarship has given her a real boost as she pursues that goal, she said.
"Winning the Goldwater scholarship was a tremendous personal accomplishment and really showed that all of my hard work over the past three years has paid off," she said. "I have remained extremely focused on my school work and have began to put a significant amount of time and effort into research as well.
"The commitment to these activities has really strengthened my overall experience at OSU," she added, "and will surely help me accomplish my future career goals."
The Barry M. Goldwater Scholarship and Excellence in Education Program was established by Congress in 1986 to honor the late senator, who served for 56 years as a soldier and statesman.
Recent Headlines
---