Former major league manager on diverted flight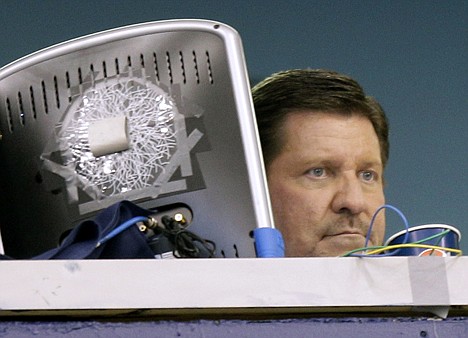 Former major league manager on diverted flight
ST. PETERSBURG, Fla. (AP) - Tampa Bay Rays broadcaster and former major league manager Kevin Kennedy was among a group of eight men that subdued a man that threatened to blow up an airplane.
A Delta Air Lines flight from Los Angeles to Florida was diverted to Albuquerque early Friday after a passenger sprayed the first-class cabin with a water bottle, tried to open a cabin door and threatened to blow up the aircraft.
"When he started threatening bombs it was for real. I knew it was anyway," Kennedy said before Tampa Bay faced Toronto on Friday night. "We all kind of looked at him. The guy next to me, he was saying 'Hey buddy, let's calm down here.' We tried to talk him down but it wasn't happening. It was actually getting worse."
Passengers on Delta flight 2148 to Tampa subdued Stanley Dwayne Sheffield, 46. He was taken into federal custody after the plane landed at 1:30 a.m. Friday.
"There were seven other guys," Kennedy said. "A couple of young guys got there first. One kid flew up the aisle. We all were there. Probably four or five (guys) getting him down and the other guys helping. Eight in all."
FBI Supervisory Special Agent Darrin Jones said authorities do not believe the incident was related to terrorism.
Sheffield was charged with interference with flight crew members and destruction of aircraft.
According to a criminal complaint, the incident began 90 minutes after takeoff when a flight attendant noticed Sheffield, seated in first class, was awake and asked if he could bring anything.
Recent Headlines
---