UI-Cd'A professor honored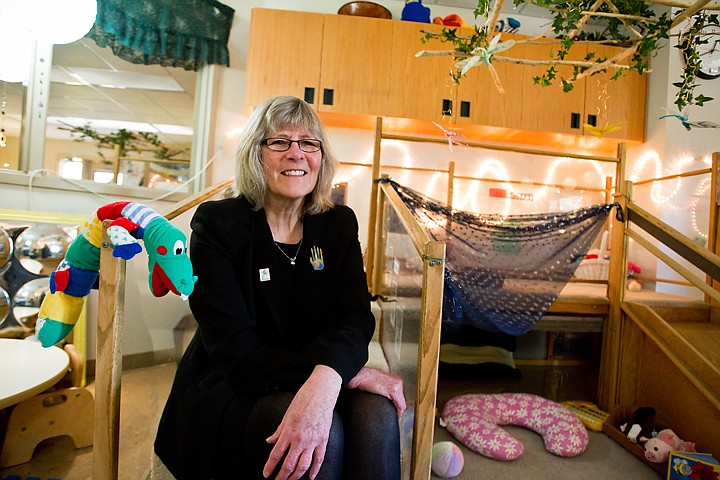 <p>Dr. Janice Fletcher, University of Idaho professor of child, family and consumer studies, recently received the 2009 Sticking Your Neck Out for Idaho's Children Award from the Idaho Association for the Education of Young Children. Fletcher was chosen for her commitment to children's education for more than 40 years.</p>
by
MAUREEN DOLAN
Staff Writer
|
April 15, 2010 9:00 PM
COEUR d'ALENE - A University of Idaho-Coeur d'Alene professor's work on issues affecting the state's youngest learners has earned her the 2009 Sticking Your Neck Out for Idaho's Children Award.
The Idaho Association for the Education of Young Children selected Janice Fletcher, Ph.D. in recognition of her lengthy career as an educator, including 31 years training early childhood educators and caregivers in the Gem State.
"Idaho has so many people that have done so much for children," Fletcher said. "I'm honored and humbled by this award because they just let me hang out with them."
Selection by the Idaho AEYC is based on efforts to make a tangible difference in the lives of children in Idaho.
Fletcher is noted by the group for being "intimately involved" in the education of her university students, for her work on "a seemingly unlimited number of committees and task forces," and for numerous awards and honors she has received throughout her career.
"Tens of hundreds of students, serving tens of thousands of children in better quality programs than Idaho has ever known is Fletcher's legacy," reported the Idaho AEYC in its press release announcing the award.
Fletcher said she is just part of a statewide effort.
"We have a lot of people who are making things happen for young children, but much of it is very local," Fletcher said. "National statistics don't always make us look as good as we actually are."
The award began as a way to honor Idaho leaders who work tirelessly to improve opportunities, safety, and long-term outcomes for children and their families in Idaho.
Former state first lady Patricia Kempthorne received the award in 2005, and Doug Fagerness, another North Idaho advocate for young children, received the award in 2008 for his work with Head Start.
Nominations are sought from across the state each year and are voted on by the Idaho AEYC Board of Directors.
The symbol for the award is a giraffe, not only because of its long neck, but also because this mammal has the biggest heart of all the animals on earth.
"I just know I stand on the shoulders of a lot of other people who are doing wonderful things to improve the lives of children here," Fletcher said.
Recent Headlines
---