Votes questioned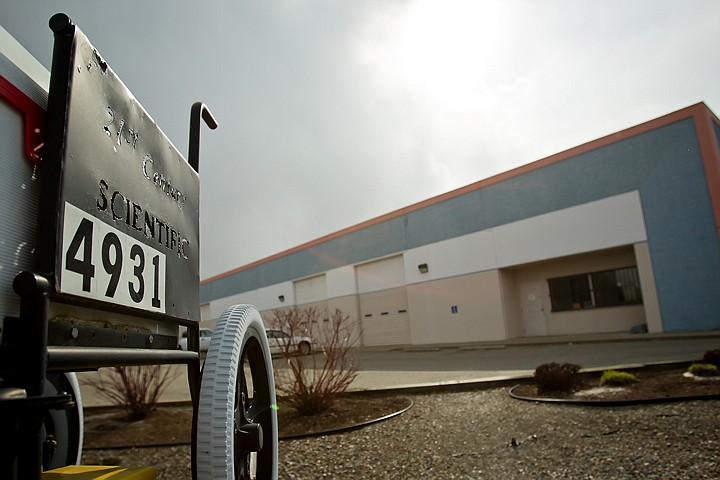 <p>Avondale couple Susan Harris and Ron Prior listed their Coeur d'Alene commercial address as their primary residence when they voted in the November elections, according to documents turned over from Confidential Investigations.</p>
by
Tom Hasslinger
|
April 11, 2010 9:00 PM
COEUR d'ALENE - Nancy E. White voted in the Nov. 3, 2009, Coeur d'Alene general election. The problem is, according to a Hayden private eye firm, White's a Kootenai County resident who used a false Coeur d'Alene address to cast her ballot. Confidential Investigations, the firm hired by attorney Starr Kelso to dig into finding inadmissible ballots cast in the city election, said it has pinpointed several questionable votes such as White's that could be thrown out.
COEUR d'ALENE - Nancy E. White voted in the Nov. 3, 2009, Coeur d'Alene general election.
The problem is, according to a Hayden private eye firm, White's a Kootenai County resident who used a false Coeur d'Alene address to cast her ballot.
Confidential Investigations, the firm hired by attorney Starr Kelso to dig into finding inadmissible ballots cast in the city election, said it has pinpointed several questionable votes such as White's that could be thrown out.
"You see stuff like that and you go, 'time out,'" said Phil Thompson, Confidential Investigations vice president.
White, according to a copy of the Kootenai County Precinct 54 poll book made available after the election, listed 509 N. Military Drive in Coeur d'Alene as her primary address when she voted, even though other documents show she'd sold the house months before.
Those documents show White was a county resident at the time of the election, although in a recorded interview with the private eye, White told Erin Jenkins, CI president, that she lived at the Military Drive home, near the North Idaho College campus, when she cast her ballot.
"I'm assuming you moved since then?" Jenkins asked her.
"Yeah," White said.
But Brad and Leslie Andrysiak, the Illinois couple who bought the Military Drive house from White on April 24, 2009, as a second home, dispute those dates.
They said there's no way White lived there in November 2009, and Leslie Andrysiak signed a court affidavit stating that.
"There's no gray area at all," Brad Andrysiak told The Press about a possible mix-up in dates on the home sale.
"Our reaction is that it's unfortunate," he said. "A lot of people care about their politics and take it too far."
City Council seat 2 challenger Jim Brannon is challenging his five-vote loss to incumbent Mike Kennedy on grounds that inadmissible ballots had been cast.
After several motions and hearings since the challenge was first filed, Brannon last week posted a reduced $5,000 bond to ensure the suit goes to trial.
If 1st District Judge Benjamin Simpson agrees that improper ballots were cast, he can find out for whom the inadmissible voters voted, and throw those votes out. Those potential votes could be for either Brannon or Kennedy, but could possibly swing the five-vote decision. Several motions pertaining to the case were scheduled for this Tuesday but have been postponed for a date yet to be scheduled.
During the mayoral and council election, 6,370 city votes were cast. Confidential Investigations said the firm's dug up around 10 ballots out of the first 20 or so they've looked into - with up to 90 more ballots possibly on the way - that the judge should toss out, including White's.
White didn't return several messages from The Press, but a copy of a Post Falls traffic citation in April 2009 shows she had listed her county address on Ridgeline Lane as her residence at the time, six months before the election.
"I'm not confused," Jenkins said about how to properly vote. "There's no question in my mind that it's, 'gee whiz, somebody made a mistake.'"
Included in the investigation are voters who reportedly listed their commercial addresses inside the city limits to vote, even though their primary residences are outside of Coeur d'Alene - a violation of voting rules, according to the Secretary of State's Office.
Those voters include Avondale couple Susan Harris and Ron Prior, according to documents turned over from Confidential Investigations.
Harris and Prior, who have lived in Avondale for around 20 years, listed their commercial address in Coeur d'Alene's Industrial Park as their primary residence when they voted, according to county documents and several recorded interviews Jenkins had with the couple.
"We always vote in the Coeur d'Alene election," Harris told the investigator in one of the recorded interviews. "We own the property."
Harris later declined to sign a court affidavit that she told Jenkins that information.
But a copy of the county poll book for Precinct 37 shows both Harris and Prior listing 4915 N. Industrial Way (since re-addressed as 4931 N. Manufacturing Way) as their residence when they voted.
Tim Hurst, chief deputy in the Idaho Secretary of State's Office, said only primary - not commercial - addresses qualify a voter as eligible.
Included in the commercial cross-up is Alan T. Friend, currently living in Canada, who listed 1423 N. Government Way, a commercial building, as his residence, and Gregory Proft, a Post Falls resident serving in the military oversees, who listed the Kootenai County Courthouse as his residence, according to document copies.
Proft signed an affidavit stating that he'd used that address as directed by the Kootenai County Clerk's office to maintain his voting residence while abroad. He said he voted for Brannon.
Neither Harris, Prior, or Friend returned several messages to The Press.
"I'd still say I don't see or believe any evidence of wholesale fraud," said Dan English, Kootenai County Clerk. "But could some people vote by mistake? Of course. There's probably going to be some chance of error but we do the best we can to minimize that."
Out of the nearly 70,000 registered voters in Kootenai County, an accidentally improperly cast ballot here and there isn't out of the ordinary, he said, and doesn't necessarily warrant a trial.
But because the race was so close, it's put the system under the microscope, he said.
"The system is based on the belief that people are truthful," English said. "If not, there are consequences, and there should be."
With those 70,000 registered voters in Kootenai County, the elections department updates its current voting list by checking obituaries, researching reports from the Department of Corrections for felony offenders and from the state Bureau of Vital Statistics for voters who passed away out of state, among other methods.
"But it's not 100 percent," English said. "It never can be."
For people who've moved locally, the primary way for elections officials to find out where the voter moved is if the voter tells them.
"If they don't tell us they moved, and they chose to vote anyway, then it's (difficult to prevent it)," English said. "The prime responsibility comes down to the voters letting us know."
The vote cast by Dustin Ainsworth could also be in question, according to Confidential Investigations.
Ainsworth moved inside Coeur d'Alene city limits around two weeks before the election, even though state statute says voters must reside in the city for at least 30 days before the municipal election to legally vote.
Ainsworth told The Press he wasn't informed of the rule when he registered to vote after his move.
"It's not like I falsified anything," Ainsworth said, adding that he voted for Kennedy. "I wasn't sneaking around for crying out loud."
He said he was upset at how the voter investigation is being handled.
"It's turned a lot of people against each other when we need to be working together," he said.
Kennedy's attorney, Scott Reed, called Ainsworth's ballot an "innocent mistake."
"They're relying on what the officials are telling them," Reed said of Ainsworth being allowed to cast his city ballot, adding that the same mistake could have happened elsewhere, with voters supporting either candidate.
Reed has maintained that the election should - and will - be upheld and called Ainsworth's vote the one inadmissible ballot on which both legal teams can agree.
But another could be that of Rahana Zellars.
Both attorneys agreed in previous court hearings that Zellars, who lives in Precinct 56 divided by county and city residents, incorrectly received a city ballot when she is a county resident.
Zellars told The Press she doesn't remember what ballot she received, or how she voted, but that lawyers contacted her about the possible mix up.
"I would have voted," she said of the city ballot, had she received one.
Added to the list of ballots Confidential Investigations is bringing forward are several votes that came from people living in Canada, besides Friend.
Those votes are splitting the legal teams in how to interpret state code regarding in what elections citizens living abroad can participate.
Brannon attorney Kelso is arguing that the votes cast by Denise Dobslaff, Monica Paquin and Tammy Farkes, all residing in Canada, shouldn't count.
They're at most allowed to vote in presidential and statewide elections, Kelso argued, but not city elections since a chapter in state code dealing with municipal elections classifies legal voters as residents who have lived at their primary abode for 30 days prior to the election - the same rule the lawyer argues should disqualify Ainsworth's and White's votes.
But Reed, supported in opinion by the Secretary of State's Office, said the state requirement makes the votes legal. As with the federal and state voting requirements, citizens abroad can maintain their voting rights so long as they don't register to vote in their new countries, and maintain a local address.
Dobslaff, Paquin and Farkes have done that, Reed pointed out, calling Kelso's interpretation of the law that supplants state and federal requirements "nonsense."
Hurst told The Press the Secretary of State's Office is not weighing in on the election challenge, but in a letter attached to a court affidavit signed by the chief deputy, Hurst agreed with Reed's interpretation.
Paquin, who has lived in Canada for approximately three years, was upset that her vote was questioned. She registered to vote in the municipal election when she signed up to vote in the 2008 presidential election.
"They could find the information in five minutes, but they're not interested in being legal," Paquin told The Press about the private eye's investigation that found her. "They want any piece of information to overturn this election."
But Kelso and Confidential Investigations said the lack of time those abroad voters have spent in Coeur d'Alene recently (a few weeks a year), the time they've lived away (three to 10 years) and how some used family member addresses as their Coeur d'Alene dwellings violates the 30-day habitation requirement to vote in a municipal election.
In the case of Farkes, the private eye firm recorded an interview with her family members in which a family member said Farkes has been out of the country for around 10 years. Her Idaho driver's license, according to copies of Idaho Transportation Department records Confidential Investigations produced, expired in 1997, and she has a mortgage in Canada, the firm said.
In another recorded interview with the firm, Dobslaff told the investigators that she isn't allowed to leave Canada for more than three or four weeks a year or she will lose her landed-immigrant status there.
Dobslaff and Farkes didn't return several messages to The Press.
When Jenkins asked Dobslaff if she considered herself a resident of Coeur d'Alene, she replied, "No, I'm not."
Meanwhile, the state of Idaho recently passed legislation on how often military and oversees residents must re-register for voting absentee in elections. The new law, called the MOVE Act, requires citizens abroad to re-register every year instead of every two federal election cycles.
Its implementation will begin this fall and be fully enacted by 2011.
The state also passed a Voter ID bill, so voters will be required to provide identification this November when they vote.
Recent Headlines
---