Suspicious device found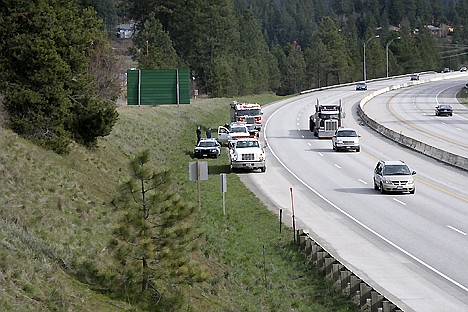 <p>Law enforcement officials search an SUV which was believed to contain an explosive device on Sunday, along Interstate 90 in Coeur d'Alene.</p>
COEUR d'ALENE - Guns, drugs and what is being called a suspicious explosive device were discovered inside a white SUV when it was stopped Sunday by the Idaho State Police on Interstate 90.
The vehicle was pulled over to the shoulder of the westbound lanes just east of the Ninth Street overpass for an undisclosed traffic violation and searched, the state police said.
During the traffic stop Julianna M. Lewis of Pasco, Wash., and William F. Heavyrunner of Browning, Mont., were arrested, police said.
Lewis was being held on $50,000 bail, and Heavyrunner on $100,00 bail, both at Kootenai County jail, officials there said Monday.
The Coeur d'Alene Fire Department responded to the scene, as did a Spokane County bomb disposal unit, which disposed of the device, police said.
Authorities had the SUV towed from the scene. An investigation continues.
Recent Headlines
---