Stories

May 29, 2023 1:08 a.m.
Frank Reasoner is a part of the fabric of the Kellogg community. As a decorated war hero, he is often remembered for how he died. During the annual Kellogg High School Sports Awards ceremony, he is remembered for how he lived.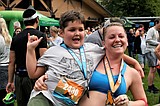 May 29, 2023 1:07 a.m.
Locals do well in marathon, half, 10K, 5K
Runners on the go in Cd'A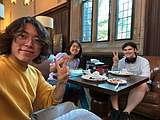 May 29, 2023 1:06 a.m.
2021 Cd'A Charter valedictorian to participate in rigorous language program abroad
A 2021 Coeur d'Alene Charter Academy valedictorian is taking his linguistic prowess overseas.

May 29, 2023 1:05 a.m.
We're getting close to the official start of the 2023 tropical storm and hurricane seasons that begins June 1.
May 29, 2023 1 a.m.
The Lums (1-2) close out round-robin play in the five-team tourney today at 11:30 a.m. PDT vs. the host Missoula Mavericks at Lindborg-Cregg Memorial Field, needing a win and possibly some help in the run-differential tiebreaker to advance to the championship game immediately following.