The full abortion ban in Idaho takes effect Aug. 25, 2022. Planned Parenthood officials say women will be protected by Washington laws no matter where they live.
Stories this video appears in: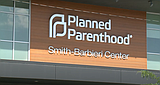 August 19, 2022 10:07 a.m.
"We're doing everything we can to make sure patients in Idaho can get care and have access to all the services they need," Dillon said.