January 30, 2019 2:15 p.m.
Your little personal supercomputer can change your life.
December 12, 2020 1 a.m.
If you took Spanish or French in high school (or ever), you probably won't understand.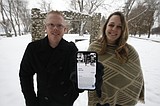 December 17, 2022 1:08 a.m.
App gives Museum of North Idaho more opportunities to connect with history
Chris Whalen creates apps that opens door to history

December 15, 2021 1 a.m.
When we hit this time of year, many of us have one thought on our minds: Boy, the end of the month can't come soon enough.
January 31, 2019 midnight
If you have FaceTime on your Apple device you may want to disable it. A bug was recently discovered that potentially lets callers eavesdrop on people they were calling even though the recipient didn't pick up the call.
February 11, 2019 midnight
Did you know Facebook has been paying people to install a "Facebook Research" app on their smartphones that lets the company follow all of the user's phone and web activity? This app is similar to Facebook's Onavo Protect app that Apple banned in June 2018 due to privacy violations.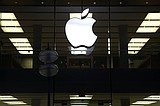 April 26, 2021 1 p.m.
SAN RAMON, Calif. (AP) — Apple is following

August 19, 2021 1 a.m.
If you download apps to your Android of iPhone device, you should be aware that both Google and Apple have been known to overcharge users who pay to download apps as well of those who make in-app purchases in the Google Play store or in Apple's App store.

October 12, 2022 1 a.m.
This past Friday evening was a picture-perfect, Norman Rockwell-esque home town homecoming game for the Post Falls High School Trojans.
---