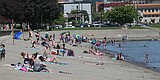 June 2, 2021 1:07 a.m.
Topless sunbathers at CDA City Beach etch gender line in the sand
Reports of topless beachgoers on Monday caught the eye of The Press.

September 14, 2021 1 a.m.
The community is invited to participate in North Idaho College's fifth annual Diversity Symposium, from 9 a.m. to 3:45 p.m. on Wednesday in the Edminster Student Union Building, Lake Coeur d'Alene Room, on NIC's main campus in Coeur d'Alene.
August 25, 2021 1 a.m.
To the builder who has plans to build the Corbin Meadow Subdivision in Post Falls, we have a request.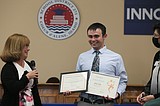 June 11, 2021 1 a.m.
Project SEARCH celebrates 11th graduating class
Project SEARCH celebrates 11th graduating class

March 23, 2020 10:18 a.m.
From the red and yellow stripes running down its neck and the other colorful markings adorning its shell, the painted turtle is instantly recognizable to all nature lovers. As the snow melts and the rising temperature announces the promise of spring, scores of these shelled reptiles are clambering out of their burrows deep in the mud to take advantage of the warm sunshine.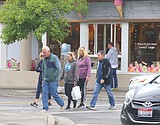 July 2, 2020 1:08 a.m.
Cold, rain expected to give way to sunshine by the Fourth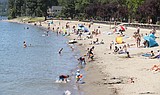 June 23, 2020 1:15 a.m.
Weather going forward expected to be hot and dry in place of the wet and cold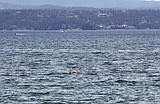 June 23, 2021 1:07 a.m.
Ironman athletes say they'll be ready, adjust, for Sunday's heat wave
Ironman athletes say no sweat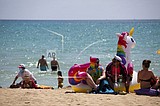 June 7, 2021 1:30 p.m.
Still banning nonessential travelers from Brazil, India and South Africa
July 19, 2020 4:12 p.m.
Signs of governments reassessing their coronavirus response were scattered around the world Sunday, with the mayor of Los Angeles saying the city was reopened too quickly, Ohio's governor warning his state is "going the wrong way," Hong Kong issuing tougher new rules on wearing face masks and Spain closing overcrowded beaches.
May 16, 2020 1:34 p.m.
By REBECCA SANTANA and MARINA VILLENEUVE
February 21, 2020 1 a.m.
Post Falls High School Honor Roll - First Semester 2019-20
February 21, 2020 midnight
Post Falls High School Honor Roll - First Semester 2019-20
---