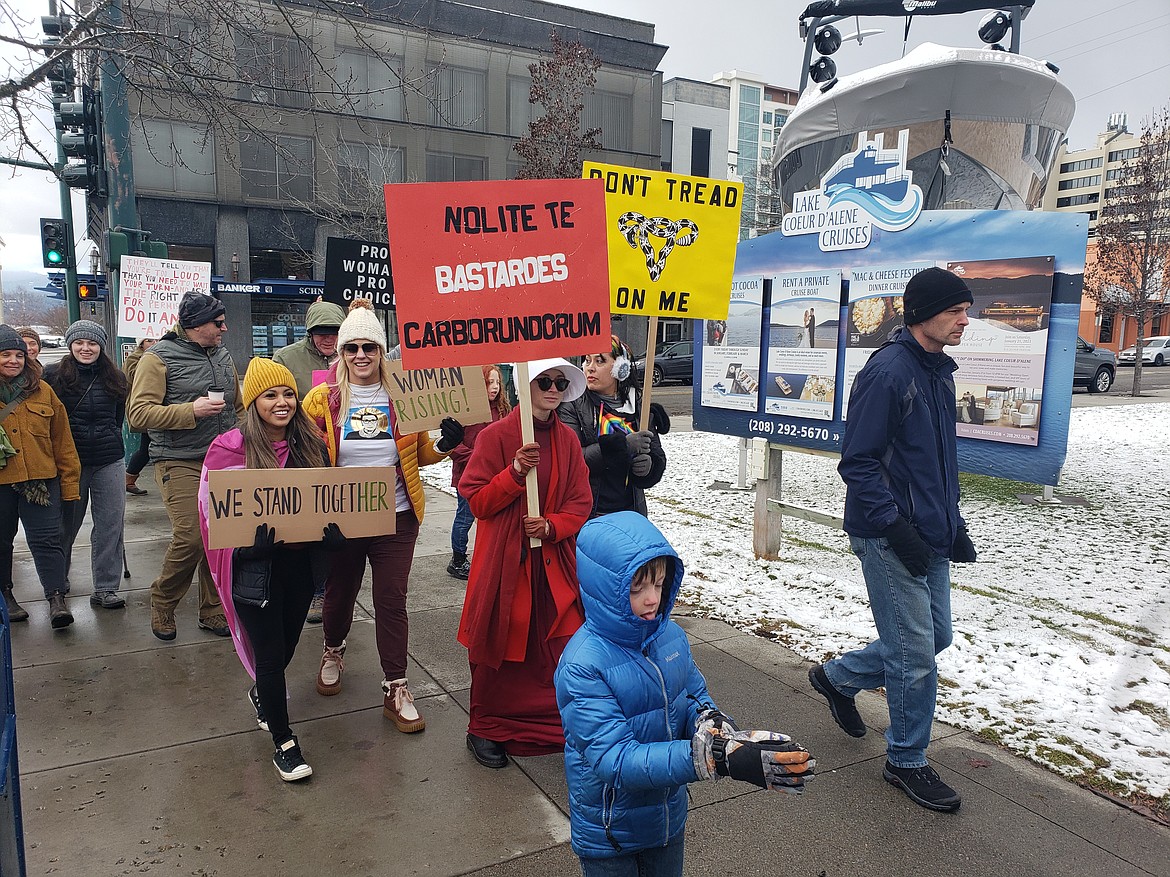 Some people marched in costume, and some in t-shirts they bought in the Coeur d'Alene Public Library to support the anniversary of Roe v. Wade, the U.S. Supreme Court decision establishing a woman's right to an abortion. Supporters met at the library and then marched up Sherman Avenue to Second Street, and then back to the library.
January 23, 2023
Stories this photo appears in: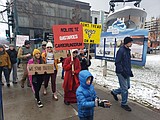 January 23, 2023 1:08 a.m.
Abortion rights focus of women's marches in Cd'A and elsewhere
Nearly 200 people of all ages marched in downtown Coeur d'Alene Sunday to commemorate the 50th anniversary of Roe v. Wade, the landmark court decision that granted the constitutional right to abortion. It was overturned by the Supreme Court in June. "They say no choice, we say pro-choice," shouted Teresa Borrenpohl, an organizer for the event.
---