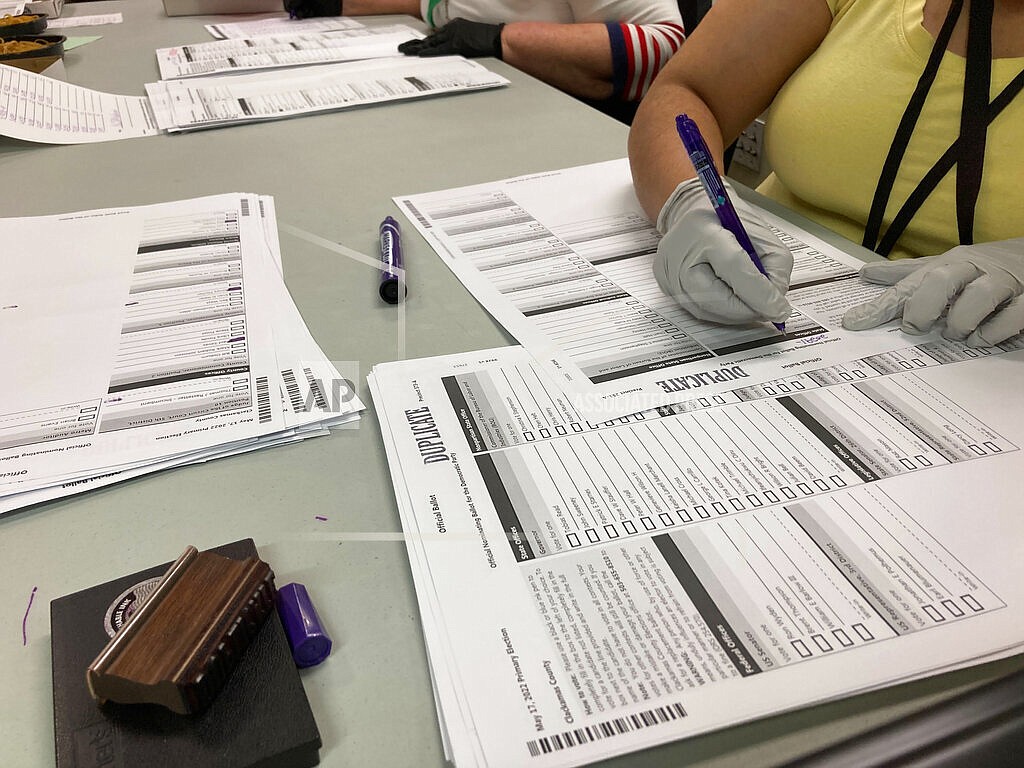 Workers check ballots at elections offices in Clackamas County, Oregon, the state's third most populous county south of Portland, Tuesday, May 17, 2022. Many ballots in the county were printed with blurry barcodes, preventing them from being read by voting tabulation machines. Workers, one Democrat and one Republican per pair, are re-recording votes from the blurred ballots on new ballots so they can be read. The problem may cause significant delays in vote-counting in a c...
May 17, 2022
Stories this photo appears in: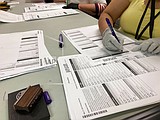 May 17, 2022 3:40 p.m.
About half the ballots sent to voters in Clackamas County, the state's third most populous, included a blurry bar code that cannot be read by ballot-scanning machines
---