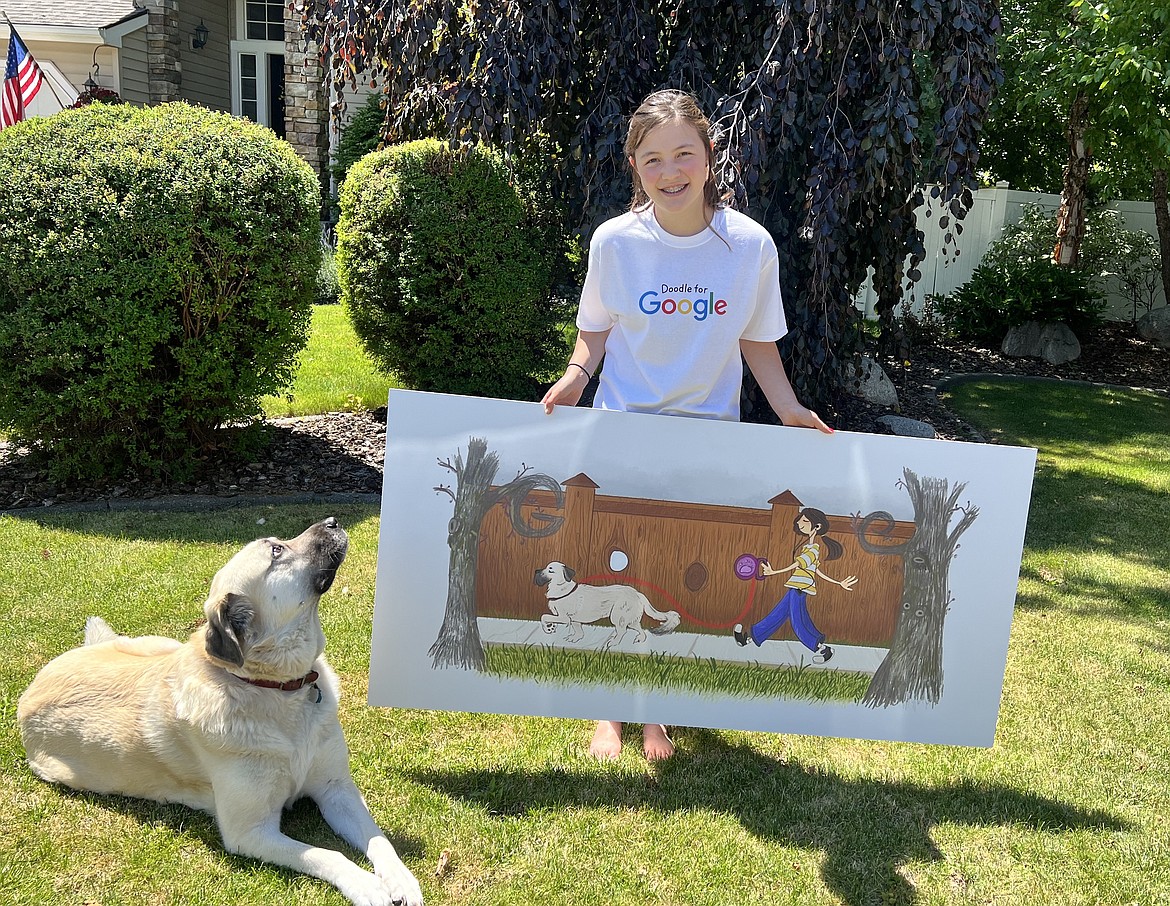 Incoming Post Falls High School sophomore Kaylin "Kyle" O'Halloran and her good buddy Bella showcase Kaylin's Doodle for Google Student Contest artwork Wednesday. People can go online today through July 12 to cast votes for their favorite Doodle for Google entry. Kaylin won the Idaho contest and is now competing to be one of five national finalists.
July 7, 2022
Stories this photo appears in: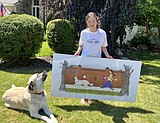 July 7, 2022 1:06 a.m.
Post Falls student Kaylin O'Halloran among state finalists in Google art contest
Post Falls student Kaylin O'Halloran among state finalists in Google art contest
---