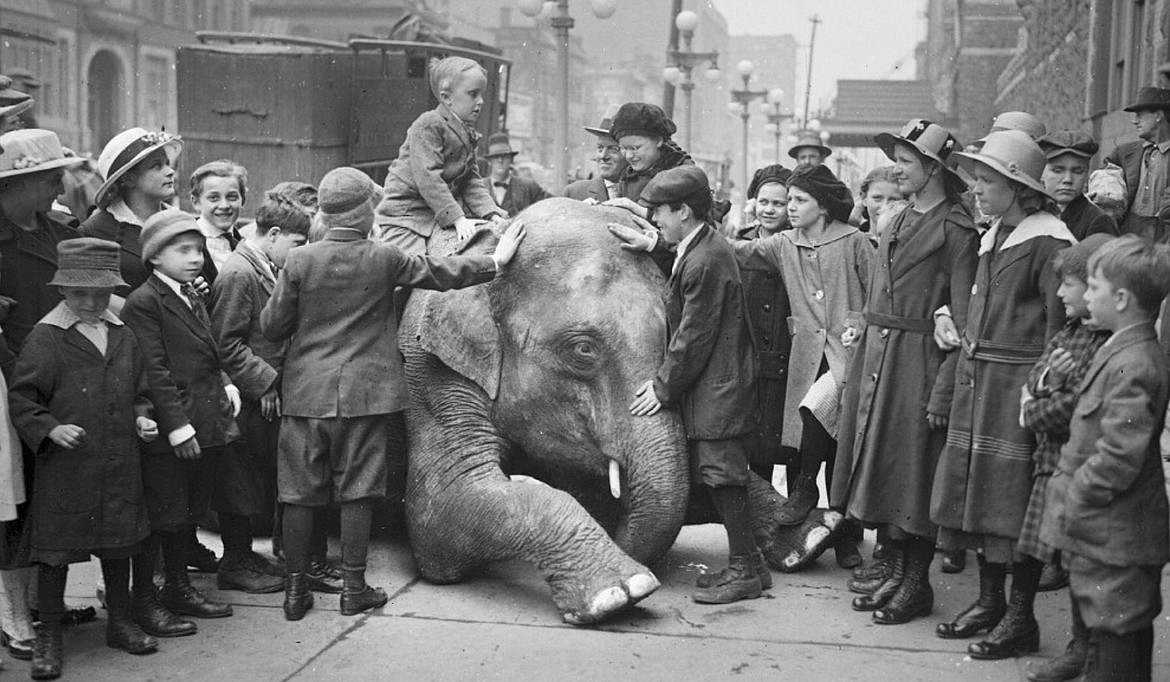 A blind child in Chicago sits on the back of a young elephant from the Ringling Brothers Circus in April 1917.
January 9, 2022
Stories this photo appears in: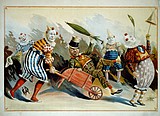 January 9, 2022 1 a.m.
The earliest circuses may have been where the Romans pitted gladiators against one another and sacrificed Christians to the lions.
---